For years other helping professionals (coaches, therapists, social workers, NLP practitioners and the like) have asked me to create a course specifically on my pioneering Graphic Coaching methods. And for years I said "no, the time is not right" … until now.
This shift is due to changes in my own practice (I've got other places I'm headed with my work in the years ahead … specifically into more spiritual and law of attraction based work). And from guidance from my 'inner guides' (they say its now time to empower others with the base graphic skills so they can expand the work in their own unique ways and help more people as a result).
As the first phase of a potentially three-phase process (in-person fundamental skills training, online education in my SHIFT-IT / Merkley Maps, and formal licensing/certification) … I'm beginning with the creation and launch of The Graphic Coaching Clinic – a three-day fundamentals training on May 20-22, 2009 in beautiful Victoria, BC Canada.
THE GRAPHIC COACHING CLINIC
The Graphic Coaching Clinic is a highly experiential, information packed, fun, and limits-shattering training where you learn the foundational theory and skills of working visually in personal growth settings … then roll up your sleeves and do it yourself!
You emerge with a thorough understanding of the different ways interactive graphics can be used with individuals, partners and groups … and are pleasantly surprised by how much YOU can do yourself after just three days.
Plus you meet other interesting, inspiring people doing cool work in the world –– members of your global graphic tribe!
(Not familiar with my Graphic Coaching concept? … below are a few examples to give you an idea of what this highly original, creative and effective coaching work is about). And why as a trained helping professional you would want to add this unique skill to your own toolkit …
Life Map for Coaching Client, Part One (large view)
---
Life Map for Coaching Client, Part Two (large view)
---
Graphic Recording From Hypnotherapy Discussion (large view)
---
A "Visual Bio" (custom chart) Created for Workshop Leader (large view)
---
A "Visual Bio" (custom chart) Created for Workshop Leader (large view)
These Techniques Can Be Applied To A Whole Myriad Of Personal Development Techniques & Processes …
Interesting huh?! In the Graphic Coaching Clinic we'll cover the whole gamut of ways that visuals can be applied in personal growth settings … including but not limited to …
… brainstorming/idea generation, life mapping, visioning, personal planning & action plans, conflict resolution/mediation techniques, succession planning, entrepreneur/partner heart-to-hearts, family councils, emotional freedom techniques, sub-personality/psychosynthesis dialogues, law of attraction & manifestation processes, past life regression, inner child work, soul integration, psychic/tarot/numerology readings, etc.
Click Here for Full Details and Online Registration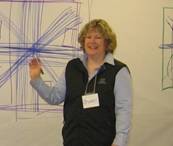 "VERY SUCCESSFUL CLIENT WORK RIGHT AWAY"
Christina's graphic facilitation work takes coaching to a new level of expression and connection with clients. I just attended Meeting Graphics 101 (after reading her article in the Coaches Training Institute newsletter) — truly a valuable way of expressing ideas and working with clients. One of THE MOST INTERESTING courses I have EVER taken. The sky is the limit as to how I will be applying graphics to my practice. I've already had two very successful experiences with clients using what she taught me, and it's only been two weeks since the workshop!"
Shannan Brown, formerly Coast Community Credit Union, HR,
Now Independent Coach & Consultant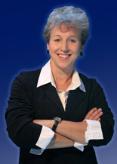 "GENEROUS TEACHER – SAFE AND FUN CONTAINER!"
"Christina is a supportive and generous teacher. She creates a 'container' that makes self-expression, self-discovery and self-exposure stimulating, safe and fun. I'm so excited to use these new skills in my work with clients!"
Andrea Williams, Life Launcher, www.fearlessfabulouslife.com, Hillsboro, New Hampshire, U.S.A.
HERE'S WHAT YOU'LL EXPERIENCE AT
The GRAPHIC COACHING CLINIC:
Training Outcomes:
Imagine Yourself Really Getting What This Graphics Stuff Is All About And Having Your Eyes Opened Wide To The INCREDIBLE OPPORTUNITIES That Lay Before You;
Imagine The Feel Of The Markers In Your Hand And All The Other Cool Supplies You Now Have Free License To Play With On A Regular Basis – As Part Of Your Work!
Imagine Being So Pleasantly Surprised By What You Personally Can Do – Knowing That This Work Isn't A Hard New Beginning, But Rather A Natural Build Upon Who You Already Are And the Work You Already Do;
Imagine Being Inspired And Impressed By All The Interesting People Who Surround You – And The Many Unique Ways They Can Apply 'Graphics' to Their Work and Life;
Imagine Walking Out With A New Spring In Your Step And A Sparkle In Your Eye – Knowing You've Found Something That Really Suits You And The Way You Operate In The World … That You Don't Have To Compromise Your Creative Side Any Longer – There Is A Way to Safely And Profitably Incorporate It.
You can expect all of this and more …
Again, this is the very first time I'm offering The Graphic Coaching Clinic … after years of pent up demand. As a long-time facilitator and trainer, I like to keep my trainings small and intimate, to ensure plenty of direct mentoring and attention.
ONLY 12 SPOTS CURRENTLY LEFT
There are only 21 spots in total and 9 have already been claimed by my private clients and e-zine readers (I gave them advance notice a few weeks ago).
Click Here for Full Details and Online Registration
Early Bird Pricing Ends Monday, March 9th (save $500!).
Convenient Payment Plans Available.
I look forward to training you in the graphic way of working. 🙂
Doodlers Unite!!!!
Christina Merkley
Graphic Coaching Pioneer