For the Visual Practitioners in the house, a reminder about the fast approaching Magic Marker Mastermind — a 6-month incubator for visual facilitators, visual coaches and visual scribes, and other process professionals who desire to more thoroughly weave the visual approach into their work and life. We have just 3 spots left!

This Visual Mastermind is open to prior SHIFT-IT Coach, Inc. students who've taken The Fundamentals of Interactive-Visuals (or others learners who have demonstrated equivalent experience) and are ready to "rocket up" to your next level of visual expression.
The MMM is an intimate, intensely supportive community of professionals brought together by a shared appreciation for the visual way of working and the drive to Become Your Best Visual Self – in whatever form is congruent for you!
Limited to just 7 people, by being in The Magic Marker Mastermind you:
Radically enhance the quality of your Interactive-Visual skills (whether you are facilitating, coaching, scribing or creating visual tools for your own intellectual property);
Refine and more successfully express your unique style and brand in the rapidly expanding global visual marketplace (value proposition and proper identity/positioning);
Hugely improve your ability to rapidly communicate the benefits of your visual services in a professional manner (whether you are internal in an organization or an independent practitioner or business);
Stretch your client reach and volumes (powerful ways to target and connect with your ideal niche to increase your prosperity);
Eliminate procrastination, creative lethargy and stagnation by joining in a collective mantra of "pick up the #@!" marker!" (humorous, compassionate accountability);
Breakthrough other internal resistance, self imposed limitations or negativity blocks that keep you operating below your true capacity (flip scarcity and limitation thinking to abundance and possibility).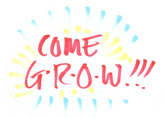 The MMM includes 6 months of weekly online huddles (complete with private forum to share visual work), video recordings (in case you miss a huddle or want to re-listen), private coaching, plus two 2-day retreats in beautiful Victoria, British Columbia — visually facilitated of course!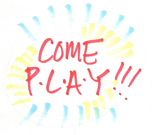 Entrance into The Magic Marker Mastermind is by application on a first-come, first considered basis. Spots are limited to 7 people (four of which have already been nabbed!). Deadline to apply is December 17th (but we'll most likely fill in the next week so act ASAP to avoid disappointment.


Full Details and Application Process (including testimonials from prior participants):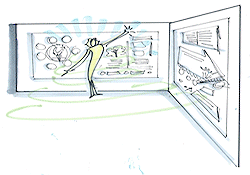 I love facilitating these specialized, intensive experiences … as participant results are so gratifying and exciting (I'm still hearing back from members of last year's Accelerator with their ripple effects). I FEEL the energy of this Magic Marker experience as our cohort reveals itself.
Should you feel this is the right match for you … I look forward to receiving your application and hearing of your visual desires now!
Yours in visual expansion,

Christina Merkley
Interactive-Visuals Mentor
& The SHIFT-IT Coach
P.S. For a full schedule of 2013 courses, including Visual Coach Certification®, Public Interactive-Visuals Workshops and Private Trainings and Apprenticeships, click here.
---