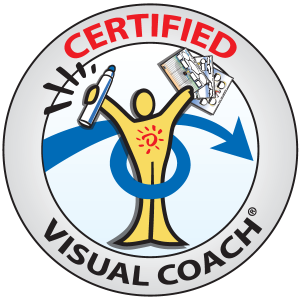 Working visually with clients in coaching, counselling and other one-to-one environments is powerful and fulfilling – for both client and practitioner alike. Personally it's my favourite way of working and I LOVE mentoring other Process Professionals who work with individuals, partners, couples and families (or want to) on how to do it!
FYI, the 2014 deadline for empowering coaches, therapists and other helping professionals to use our custom Visual Coaching methods and tools is fast approaching (must apply by Monday the 24th to be considered for this year's cohort!).
Through Visual Coach Certification you receive:

A thorough, step-by-step mentorship in the niche Visual Coaching methodology … based on my pioneering work over the last 20 years;

Instruction in our SHIFT-IT Visual Coaching System® with its suite of 17 visual tools … plus a lifetime license to use these powerful tools with your own clientele;

Support in 'template-izing' your own intellectual property to create your own signature systems and visual tools (if you coach or counsel in your own way);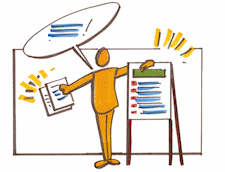 In-depth marketing guidance and tools (agendas, contracts, logos, models, suggested sales copy, etc) to successfully add Visual Coaching to your offerings (as a full-on brand or as a complementary addition to your existing menu);

Active participation in a supportive, communal network of smart, seasoned, successful, kind-hearted professionals using Visual Coaching across the globe;


GET THE FULL DETAILS:
Click here to learn more about Visual Coach Certification: what's included, how its conducted, dates, the kind of professional I accept in this program and how to apply by the MARCH 24TH DEADLINE.
Two Pre-requisites:
Remember … there are 2 required pre-requisites: SHIFT-IT Online (or equivalent experience) and Fundamentals of Interactive-Visuals (or equivalent experience). If you don't have the pre-reqs but want to participate this year, write us to learn how you can (some fast self-study is required for SHIFT-IT and attendance at the in-person version of FIV in Victoria, BC, Canada on May 22-24).
If you resonate with this opportunity – I look forward to your Application Interview. A WONDERFUL cohort from diverse geography and backgrounds is forming now! Sure to be a very powerful and satisfying experience.
Yours in visual expansion,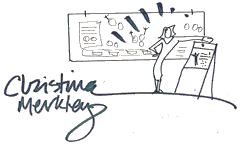 Christina Merkley
The SHIFT-IT Coach
and Interactive-Visuals Mentor
P.S. For an overview of our SHIFT-IT School curriculum, click here.
P.P.S. Process Professional? Want the basics in working visually? FYI, May's Fundamentals of Interactive-Visuals is currently on Early Bird, just 12 spots left! We also offer private trainings and apprenticeships (you come to us) as well as custom in-house workshops (we come to you).