Very fun day – thanks for the birthday wishes! Yes, for those of you who have been teasing, it IS 39 again, LOL. I'm off for a lovely dinner over looking Victoria's waterfront. Patricia my Texan Virtual Assistant is over seeing the final few hours of our Launch Special for the New Biz Essentials: Self-Paced eCourse. Thanks Pat!
Just a final FYI that your opportunity to nab this info-loaded 10-Module eCourse (at the special launch rate) is ending in a few hours … rates roll back to regular at 12 Midnight (eastern time).
DESIGNED FOR PROCESS PROFESSIONALS:
Consultants, Facilitators, Trainers, Authors/Educators, Counselors,
Coaches, Energy/Bodyworkers, Graphic Recorders, etc.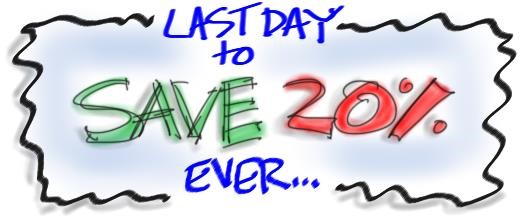 FULL DETAILS AND INSTANT ONLINE REGISTRATION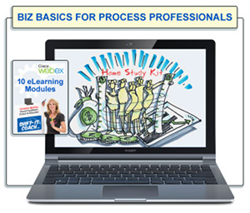 As a Process Professional myself (and as a mentor and coach of other Process Professionals) this content comes from my own journey and my journey of assisting others practitioners to be all that they can be. Its not enough to want to be of service in the world … to be truly effective you not only have to master your process chops (i.e. what you actually do with your clients) you also have to know how to set-up, maintain and promote your work effectively. How to properly organize your operation to attract the ideal clients who are uniquely suited for what you do.
This course thoroughly covers the full spectrum of your solo business or small business venture … from the very first inspiration that you wanted to be a Process Professional, to successfully living that reality in the 50-300K range (with all the practical steps in between). And, even consciously closing your business if/when you want to retire or create something else.
FULL DETAILS AND INSTANT ONLINE REGISTRATION
THE 10-MODULES INCLUDE:
1. WISE INSPIRATION (bravely listen to the hints and nudges from your Inner Wisdom about what you are meant to do and be);
2. THE RIGHT IDENTITY & BRAND (branding expert Jocelyn Ring Siman directs how to properly position yourself and your skills, with HIGH authenticity).
3. PROPER STRUCTURE (properly organize the banking, legal and accounting sides of your practice to ensure a strong and steady foundation for years to come);
4. SOLID OFFERINGS (create services and products that both your clients and you love … that reflect your unique gifts and skills … a genuinely effective sales funnel);
5. EFFECTIVE MARKETING AND SALES (the meat of our program … how to understand, communicate with, and attract your ideal clients, with special emphasis on web methods);
6. SMART SOCIO-TECH SYSTEMS (wonderful technology that helps you automate mundane tasks that eat time and how to build effective people teams, whether sub-contractors or staff);
7. CONSCIOUS ADAPATION OR CLOSURE (how to continually adapt your business to follow your inspirations and those of your clients … and when to bring a conscious death to pursue other ventures be they professional or personal);
8-10. LIVE LABS (three incubator sessions where you view laser coaching of Process Professionals implementing the model);
ADDITIONAL COACHING (plus add 3 private coaching sessions for even deeper support and implementation);
VERY LAST CHANCE TO NAB LAUNCH SPECIAL:

FULL DETAILS AND INSTANT ONLINE REGISTRATION
For those that are a match to this opportunity at this time, I look forward to coaching you to success and fulfillment in your Process Based Business!
Even if you aren't quite ready to launch or revamp your solo practice or small biz this red hot second, I invite you to nab this information now (at the special launch rate) so you have it in your pocket for when you are ready to flick your switch!
Yours in conscious expansion,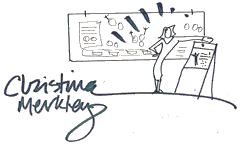 Christina Merkley
The SHIFT-IT Coach
P.S. Already got your Biz Essentials covered? Check out our other helpful products, live trainings and private coaching/training opportunities posted here.
P.P.S. Want to learn how to work visually with groups and/or individuals? FYI, a reminder that our fall Fundamentals of Interactive-Visuals is currently on Early Bird, 15 spots currently left.
---