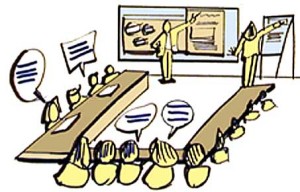 Well, its ONE HOUR to kick-off. Everything is ready to roll.
My team has done a GREAT job of prepping this seasons Online Fundamentals of Interactive-Visuals course.   Webinars, reminders, class resources pages, NING forum … all are ready to go! My fall begins in earnest with this course launched … keeps me busy for the next 9 weeks.
Doesn't quite feel like fall until I reach this day, so I'm happy to be here ready to go! We've got a fantastic international cohort from across North America, plus Germany,  Hong Kong, United Kingdom, Netherlands, South Africa. I never get over my amazement at modern technology that allows me to share my niche knowledge in the visual way of working (from an island on the West Coast of Canada) with those across the world who are interested! Amazing times we live in for sure!
JUST ONE SPOT LEFT: FYI, we've one last space left … so if you are just finding out about this unique training opportunity you can still join us. All sessions are video and audio recording, for easy playback and access. Plus all class materials available instantly upon registration (plus we'll follow up via snail mail with the printed versions). We usually get last minute sign-ups in the first week or so of a cohort, so if that's you … come, we welcome your participation!

First sessions I cover the basics (materials, definitions, portfolio examples etc). Then we dive into putting those skills to use. Applying to Custom Studio work (charts, videos, etc), then to Graphic Recording (scribing off on the side or back of a group or event), then onto the more process-oriented applications: Graphic Facilitation (visuals used with groups) and Graphic Coaching (visuals used in coaching, counseling and other individual settings). Plus I cover reproductions methods, marketing and business development too.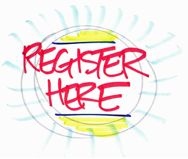 It's a thorough, productive and fun course with wonderful like-minded people from across the globe. If this sounds like you … more info and instant online registration here.
There is also an online cohort in February (early bird currently in effect) plus an in-person version in beautiful British Columbia in June (early bird also currently in effect).
Looking forward to a productive season getting a new batch of Visual Practitioners up to speed on their skills!
Yours in visual expansion,