FYI, on Thursday I launched my long awaited Home Study eCourse for my internationally acclaimed Fundamentals of Interactive-Visuals workshop ON 5 DAY SPECIAL: Thursday Dec. 11th to Monday December 15th.

FULL DETAILS AND INSTANT ACCESS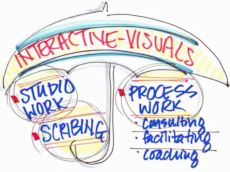 "Interactive-Visuals" is the umbrella term I use to sum up the four main ways of working visually with groups and individuals:
1.    Studio Work
2.    Graphic Recording
3.    Graphic Facilitation
4.    Graphic Coaching /Therapy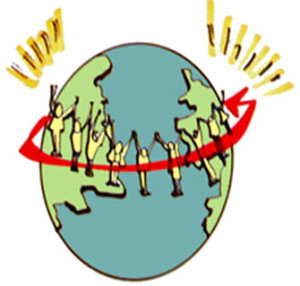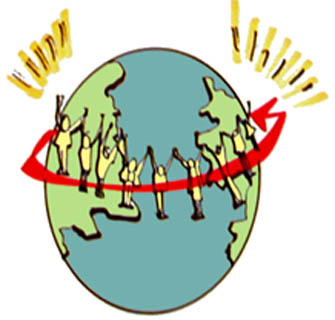 I've had the adventure, pleasure and honour of being in this field for over two decades now —- and have witnessed its growth from a small niche enclave in California to its spread throughout the world!
The applications for process work are vast. From heavy-duty corporate change management and organizational development. To deep therapeutic coaching and counseling. And everything in between.
Just about ANY situation where groups and/or individuals need to settle in and think/feel is productive ground for the application of Interactive Visuals.
FULL DETAILS AND INSTANT ACCESS
The WHYs:
Interactive-Visuals is an extremely effective way to work with clients — as over 87% of people are Visual Thinkers. This way of working is taking the world by storm … now is the time to integrate the power of working visually into your own process toolkit. Not only does having this skill improve your work and differentiate your practice … it's also a very enjoyable way to work for those who desire more creativity, heart and colour in life overall!
Way more than 'pretty pictures' … working visually is a SERIOUS STRATEGIC TOOL for getting the most out of your professional client interactions.
A 'must have' for process and helping professionals who take their career and skills development seriously.
FUNDAMENTALS OF INTERACTIVE VISUALS (HOME STUDY VERSION)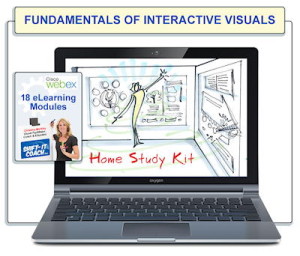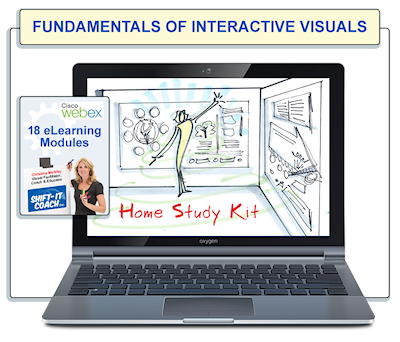 This new 18-Module Home Study Course is the exact material that students in my live courses receive. However now you can study it from home with your own pace and timing
It's comprised of 18 webinar recordings … plus demo videos, an extensive handbook filled with portfolios, icon libraries, oddles of examples and resources … plus a TON of useful bonuses.
Get the Basic Kit, or GO DELUXE to add 3 Private Mentoring Sessions with yours truly for feedback and implementation coaching.
FYI, This Course Is a Pre-Requisite for Our Advanced Classes: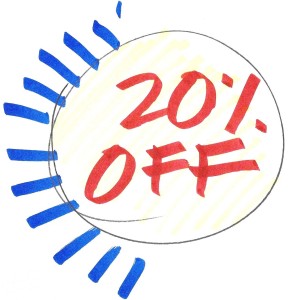 Fundamentals of Interactive-Visuals is a pre-requisite for our Advanced Courses (whether you take it in-person, via our 9-week online class, or via this New Home Study option):
Act Now Until Monday to capitalize on the One-Time-Only Launch Offer to nab this powerful information for yourself and your process career (a great Xmas present for your visual self!).
FULL DETAILS AND INSTANT ACCESS
For those that are a match to this opportunity at this time, I look forward to coaching you to add the power of Interactive-Visuals to your Process Based Business!
Even if you aren't quite ready to dive into this skill (the holiday season is fast approaching after all), I invite you to nab this POWERFUL HOME STUDY KIT now (at this special launch) so you have everything you need for when you can grab a marker!
Yours in visual expansion,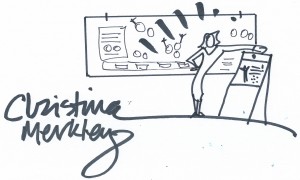 P.S. Don't have the discipline to work at home alone? Would rather participate in a live training? Next online version of Fundamentals of Interactive-Visuals runs Feb. 23 – April 29, 2015. Or join us in-person in beautiful Victoria, British Columbia on June 4-6, 2015. Details Here.
P.P.S. Already have your fundamentals? See Magic Marker Retreats, Private Trainings & Apprenticeships and Private Distance Mentoring for intermediate and advanced instruction.
P.P.P.S. To view our FULL COURSE CURRICULUM including OTHER HELPFUL HOME STUDY KITS, click here.