Five days sure flies eh! So pleased with the response to the LAUNCH SPECIAL of my New Home Study Kit: Fundamentals of Interactive-Visuals. Wonderful to connect with new folks I've never met (many lurkers on this list!) and to reconnect with past clients where it's been a bit since our last connection.
DESIGNED FOR PROCESS PROFESSIONALS:
Leaders, Managers, Consultants, Facilitators, Trainers, Authors,
Educators, Counselors, Coaches, Energy/Bodyworkers etc. And
Graphic Recorders, Artists, Illustrators, Graphic Designers
and Other Creatives.
Now you can learn Interactive-Visuals from the comfort of your own location at your own pace … no more having to wait for a live course! If you have not acted yet, just a reminder that today is the very LAST DAY to capitalize on the launch special for this new visual skills opportunity.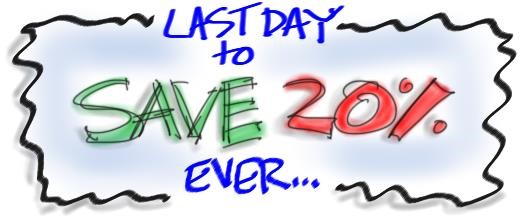 FULL DETAILS AND INSTANT ACCESS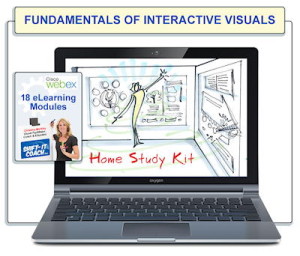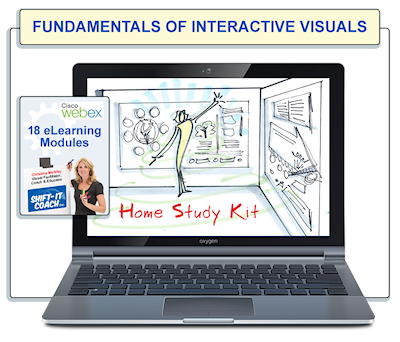 Working visually is a POWERFUL method to boost your process work with groups and/or individuals.
If you aren't working at least somewhat visually with your clients you are missing out on an important and strategic professional edge — as up to 87% are Visual Thinkers.
The 18 Modules Cover The Four Main Ways of Working Visually … Plus Everything Else You Need to Effectively Add Visuals to Your Process Toolkit
FULL DETAILS AND INSTANT ACCESS
THOROUGH HOME STUDY KIT INCLUDES:
18-MODULE CURRICULUM
KICK OFF
CONTEXT & DEFINITIONS
MORE DEFINITIONS & BENEFITS
4A. SPACE, SUPPLIES & CREATE YOUR STUDIO
4B. HANGING PAPER, GRAPHIC AEROBICS & LETTERING
ZEN OF ICONS
FORMATS & YOUR FIRST STUDIO PIECE
FEEDBACK
VISUAL RECORDING (visual note taking)
FEEDBACK
VISUAL FACILITATION (process work with groups)
FEEDBACK
VISUAL COACHING / THERAPY (process work with individuals)
CHRISTINA'S COACHING JOURNEY & SHIFT-IT
PHOTO MANAGEMENT, DOCUMENTATION & REPORTS
MONEY, MARKETING & BIZ DEVELOPMENT
MINDSET & RESISTANCE BUSTERS
NEXT STEPS AND GAME PLAN
CLASS CLOSURE AND IMPLEMENTATION COACHING
PLUS YOU ALSO RECEIVE THESE FIVE BONUS VIDEOS:
The Neuroscience of Working Visually with Dr. Mandy Wintink;
The Ins and Outs of Whiteboard Videos with Liisa Sorsa and Disa Kauk;
Working Virtually with Rachel Smith of The Grove Consultants;
Materials and Supplies with Laurie Durnell of The Grove Consultants;
Materials and Supplies with Guido Neuland of The Neuland Company
PLUS FIVE BONUS AUDIO MP3s:
Four Ways of Working | History of the Field, by Christina Merkley;
My Journey, The Early Years, by Christina Merkley;
Interview with Leslie Salmon-Zhu (seasoned Graphic Recorder);
Interview with Peter Durand of AlphaChimp;
Interview with Jim Channon of 'Men Who Stare at Goats' fame;
Plus, Add Three Mentoring Sessions For Feedback
And Implementation Support!
FULL DETAILS AND INSTANT ACCESS
VERY LAST CHANCE TO NAB LAUNCH SPECIAL:

Note: buttons change over at
MIDNITE TONITE (Eastern North American time).
For those that are a match to this opportunity at this time, I look forward to coaching you to add the power of Interactive-Visuals to your Process Based Business!
FULL DETAILS AND INSTANT ACCESS
Even if you aren't quite ready to dive into this skill (the holiday season is fast approaching after all), I invite you to nab this POWERFUL HOME STUDY KIT now (at the special launch rate) so you have everything you need for when you can grab a marker in the New Year!
Yours in visual expansion,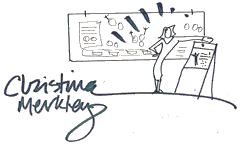 P.S. Don't have the discipline to work at home alone? Would rather participate in a live training? Next online version of Fundamentals of Interactive-Visuals runs Feb. 23 – April 29, 2015. Or join us in-person in beautiful Victoria, British Columbia on June 4-6, 2015. Details Here.
P.P.S. Already have your fundamentals? See Magic Marker Retreats, Private Trainings & Apprenticeships and Private Distance Mentoring for intermediate and advanced instruction.
P.P.P.S. To view our FULL COURSE CURRICULUM including OTHER HELPFUL HOME STUDY KITS, click here.
---