SHIFT-IT SCHOOL: UPCOMING COURSES
For Process Professionals Who Work With Individuals:
2015 VISUAL COACH CERTIFICATION®
10-Weeks Online: April 7 – June 9, 2015
Tuesdays Noon-1:30 pm Pacific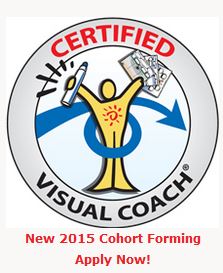 For coaches, counselors, therapists and others who work deeply with individuals. Add the power and innovation of Visual Coaching to your professional practice. Includes advanced Visual Coaching techniques, use of my SHIFT-IT System® with your clientele (17 visual maps), guidance in the 'template-izing' of your own intellectual property, plus marketing and biz development support.
Full Details and Application Process
Two Pre-requisites: SHIFT-IT Online and Fundamentals of Interactive-Visuals (or equivalent experience).
---
For Process Professionals and Creatives
Fundamentals of Interactive-Visuals®
Visual Skills for Process Work with Groups and Individuals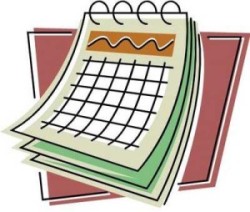 This professional skills training (in beautiful Victoria, British Columbia, Canada) thoroughly covers the four main ways of working visually: Studio Work, Graphic Recording, Graphic Facilitation and Graphic Coaching. Over 87% of your consulting, facilitation, training, teaching, counseling and coaching clients are Visual Thinkers – these powerful visual skills boost the effectiveness of how you work with groups and/or individuals. Also great for Illustrators, Designers, Artists and other creatives who want to expand their skills into new zones. FYI, you DO NOT have to be an artist or even consider yourself particularly artistic to do functional visual work. There is range for everyone who is interested to apply these techniques for greater efficiency, clarity and fun in your work!
3 Days In-person: June 4-6, 2015 * Just 20 17 Spots Left
Beautiful Victoria, British Columbia, Canada
Full Details and Online Registration
Note: Pre-requisite for Visual Coach Certification.
---
For Visual Keeners:
MAGIC MARKER RETREATS®
Getting your visual basics is half the equation – the other is competency and creation of a viable practice (whether you are internal or independent). This 2-day Boot Camp takes your visual practice to the next level: chock full of at-the-wall drills, project brainstorming (bring work for feedback and ideas), and identity/brand/financial coaching. Work your brain, your fingers and dissolve your resistance, all in deep community with Visual Practitioners.
June 8-9, 2015,
Victoria, British Columbia, Canada
* Just 7 1 Spot Left
Full Details and Online Registration
*Note Pre-requisite is Fundamentals of Interactive-Visuals (or equivalent experience).
---
For Individualized Attention
BOOK CHRISTINA MERKLEY JUST FOR YOURSELF
In-Person and Distance Sessions
One-to-one Business & Life Coaching and/or Visual Skills Mentoring tailored just for you on a range of outer and inner topics.
For Individuals: Private Coaching, Private Training and now new Distance BodyTalk Sessions.
For Organizations: Process Facilitation (Visioning, Strategic Planning, Leadership, Teams  and Harmony Creation) and In-house Trainings.
---