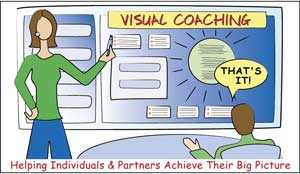 Back in 2000 I first began my explorations of using visuals with individuals in a coaching context. Having worked as a Graphic Recorder and Graphic Facilitator in business and governmental venues, I had a hunch that the visual methodology would be well received in more personal settings too … and I was right.
At that time coaching was just coming up as a separate and distinct discipline and my local geography back then (San Francisco) was home to one of the emerging coach training schools (Coaches Training Institute). I took my base training with CTI and began the task of weaving interactive-visuals into coaching and other personal growth modalities (hypnotherapy, NLP, inner child work, manifestation and Law of Attraction, etc).

At first, my clients were individuals and partner pairs (business partners and/or couples) whom I had originally met in my group role as a Graphic Facilitator. All were people who had fallen in love with the visual way of working in the group setting and in side conversations with me had learnt that it could also be applied to strategic planning in a personal context.

Over time, thanks to my open and innovative clients … I pieced together my own signature coaching process, called The SHIFT-IT Visual Coaching System®. SHIFT-IT is comprised of 7 simple stages with 14 Visual Maps sprinkled throughout. SHIFT-IT helps you to SEE your past, to reflect on your present and to determine what you really want from here (your VISION).
This system also helps clients build a tactical and practical action plan. And, most importantly it highlights and soothes their inner resistance – the doubts, fears and other negativities that can sabotage change efforts.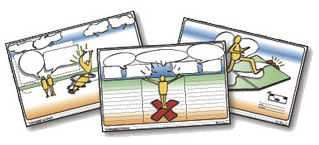 In-depth SHIFT-IT Overview:
If you are interested, here's a video snippet where I explain SHIFT-IT and its 17 visual maps (it's an excerpt from a live SHIFT-IT Online session):

Visual Coach Certification®: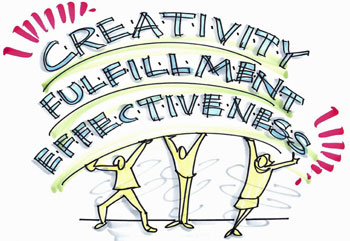 For years, SHIFT-IT was an experience that only my own clientele could have. However, in 2010 I began to explain and share my niche approach with other helping professionals via Visual Coach Certification — mostly coaches, counselors and therapists although financial advisors, mediators, disability specialists, market/brand strategists and other professionals have also become part of our growing Graphic Coaching community.
The overall visual marketplace is growing in leaps and bounds and spreading throughout the world … and Graphic Coaching (the niche within the niche) is doing the same. We currently have over 50 Certified Visual Coaches sprinkled across the globe with more coming on for the new cohort. The base SHIFT-IT materials are still only available in English, however we are beginning the task of translating the maps into French, German and other languages.
How You Can Become a Visual Coach: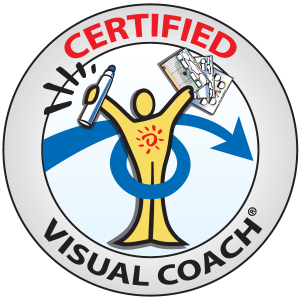 If you are interested in adding overall Visual Coaching techniques and my SHIFT-IT tools to your process toolkit please know that we currently offer Visual Coach Certification annually. The process runs April – December (although you can complete faster depending on how quickly you compete your client hours). Your learning process begins with 10 training webinars (attendance live at 7 of the 10 webinars is required … all webinars are recorded). After the 10 training webinars there is ongoing participation in the class forum, 24 hours of client work plus the final exam.
PREREQUISITES:
Visual Coach Certification is a thorough process and I'm selective about who I accept (not only are the Certified Visual Coaches a reflection on my brand, but I take very seriously the ripple effect of who you impact). FYI, there is an application process for Visual Coach Certification which involves a chat between you and I (to determine fit and comfort for both of us). There are also two … actually really three pre-requisites.
1. Basic Visual Skills:
In order to work visually with your coaching and/or counseling clients you first need to have demonstrated basic visual skills. These skills are met through Fundamentals of Interactive-Visuals (either online or in-person) or through the Home Study Kit. If you have received visual instruction elsewhere you are welcome to submit examples of your Studio Work, Graphic Recording, Graphic Facilitation and Graphic Coaching work to me to determine equivalence (i.e. full or partial credit for the pre-requisite). See Visual Coach Certification for details on course dates (the Home Study Kit is available at any time).
2. Experience of SHIFT-IT
SHIFT-IT is a large piece of the Visual Coach curriculum. As such you need to go through the full process yourself, so you understand it from the 'inside' perspective. You can get your SHIFT-IT experience in multiple ways: through working with one of our coaches, through participating in SHIFT-IT Online or via the SHIFT-IT Home Retreat Kit.  See Visual Coach Certification for details on course dates (the Home Study Kit is available at any time).
3. Experience in Holding Individual Space
Holding space for an individual (or couple) is different than holding space for a group. And SHIFT-IT can be a very deep and cathartic experience. So its important you already know how to properly hold space (or are willing to concurrently learn).  I am not teaching you how to be a coach or counselor per se but rather am guiding you on how to effectively add visuals to your process work with individuals. A third pre-requisite for acceptance into this program is some sort of previous education / training / experience that ethically enables you to work with individuals. Depending on the situation and person concerned, I may allow a participant to simultaneously fulfill this prerequisite while taking the Certification (i.e. do some base coach training at the same time).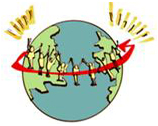 In closing, I just want to end with what a privilege it is for me to have Visual Coaching at the center of my world. I so love being able to help my clients SHIFT their professional and personal lives for the better — and to now empower other Process Professionals to do the same in their own client base.  It's been AMAZING to witness the growth of the visual medium across the globe these last two decades and especially gratifying to play a pioneering role in the Graphic Coaching niche.
Its beautiful, productive and often sacred work that I'm blessed to do and to share. If it's the right timing for you to add this precious methodology to your own process toolkit I look forward to our Application Interview chat and to welcoming you into our upcoming cohort that's right around the corner!
Yours in visual expansion,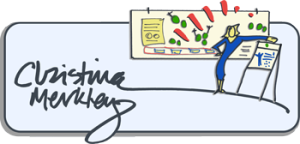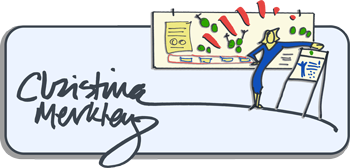 P.S. Don't have the pre-requisites yet still interested to join this year's cohort?! Be sure to thoroughly read the Visual Coach Certification page for details on how you can still participate. Plus check out the handy "Combo Option" for bundling of all three courses.