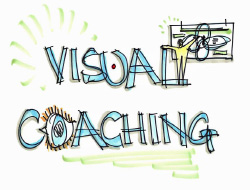 Using visuals in my coaching work with individuals, partners and couples is one of the deep joys of my life.
As is empowering other Process Professionals (coaches, therapists, counselors, and others) to effectively do the same with their own clientele.
Back in 2000 I first began my development of Visual Coaching … with observers watching whether I would sink or swim. Happily not only did I personally succeed (working visually is a WONDERFUL way to more deeply engage my own clients) but I also inspired many other Process Professionals too.
In 2010, for Process Professionals who ethically wanted to learn from me (rather than just poach from my sites) I began Visual Coach Certification. Now in 2015 we have over 50 Certified Visual Coaches sprinkled across the English speaking world – and the future for this custom niche within the overall graphic niche is bright.
Out of Me and Into You:
I've learned a lot over these last 15 years – not only in my own practice but through explaining Visual Coaching to my process colleagues and mentoring them in the application of my methods to their own practices.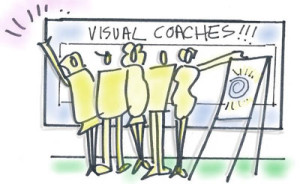 Most of our Certified Visual Coaches use their skills in existing practices (i.e. adding visuals to their coaching, therapy or other toolkit).
A few are new to working with individuals, choosing to expand their process offerings from group work.
It's SO AWESOME to get my hard won knowledge into the heads, hands and hearts of others and to witness the power of this methodology as it impacts many different types of people across the world.
Many of our coaches have specialty areas: certain kinds of business and/or life approaches and the specific populations they serve vary greatly (executives, boomers, youth, persons with disabilities, retirees, military, etc).
Visual Coaching is helpful in any kind of situation where people need to reflect deeply and reach decisions about their professional and personal lives.
Last Week to Apply for 2015 Cohort:
FYI, our launch of the 2015 training cohort is right around the corner – we begin April 7th. If interested, apply now to be considered!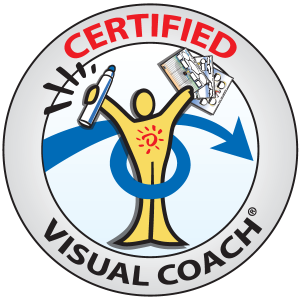 The certification program runs April – December (although you can complete faster depending on how quickly you do your client hours). Your learning process begins with 10 training webinars (attendance live at 7 of the 10 webinars is required … all webinars are recorded). After the 10 training webinars there is ongoing participation in the class forum, 24 hours of client work plus the final exam.
PREREQUISITES:
To be consider for the cohort, there are two pre-requisites (basic visual skills and experience with my SHIFT-IT System®). If you do not already possess these prerequisites you can secure them via additional concurrent Home Study (see Visual Coach Certification for details).
Apply Now:
Want to join Visual Coach Certification 2015?! Jump on in the water is warm and the swimming is good! I look forward our chat during your Application Interview to hear your reasons for applying and to welcome you into this fast approaching, progressive cohort!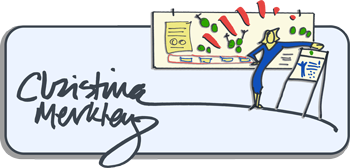 P.S. Don't have the pre-requisites yet still interested to join this year's cohort?! Be sure to thoroughly read the Visual Coach Certification page for details on how you can still participate. Plus check out the handy "Combo Option" for bundling of all three courses together.