Learn from Home at Your Own Pace
HOME STUDY KITS
3 Diverse Topic Areas to Choose From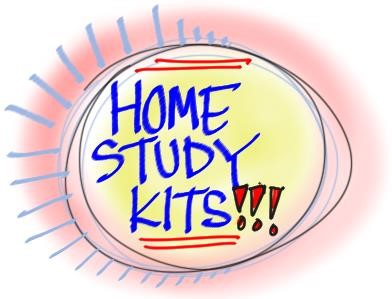 SHIFT-IT School is currently on summer hiatus – we return for fall semester in September.
However, just because we are on break doesn't mean you have to be!
Three Home Study Kits are
available instantly at any time: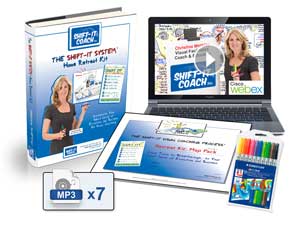 Learn How to Work Visually:
Fundamentals of Interactive-Visuals
Personal Visual Planning:
SHIFT-IT Home Retreat Kit
Build Your Process Practice:
Business Essentials for Process Professionals
CLICK HERE FOR FULL DETAILS AND INSTANT ONLINE ACCESS
Deluxe Packages Include Private Coaching with Christina
---
For Individualized Attention
BOOK CHRISTINA PRIVATELY
In-Person and Distance Options
Public classes and Home Study Kits are great, however sometimes personalized, private attention is preferred. Christina Merkley is available for one-to-one customized support on a variety of outer and inner work topics: strategic planning, business development, inner alignment, visual skills, etc.
Organizations: Visual Process Facilitation (Strategic Planning, Teams and Conflict Resolution) and In-house Visual Skills Trainings.
Individuals & Partners: Biz & Life Coaching and Visual Skills Training.
Availability: Some July coaching slots still available as well as September (please note that Christina takes the full month of August off for rest and replenishment).