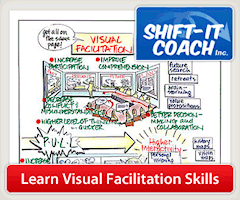 Graphic Facilitation Online Course – add 'Working Visually' to ALL KINDS of Process Work with Groups and Individuals.
Just an FYI, that the next Online Course of our internationally acclaimed Fundamentals of Working Visually workshop starts October 5th … the Early Bird registration ends this upcoming Monday, August 31st.
"Interactive-Visuals" is the umbrella term I use to sum up the four main ways of working visually with groups and individuals:
Studio Work
Graphic Recording
Graphic Facilitation
 Graphic Coaching /Therapy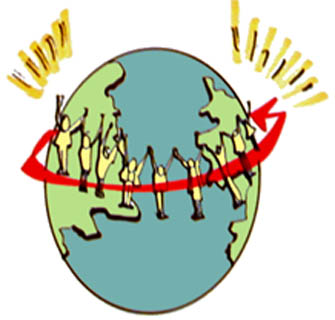 I've had the adventure, pleasure and honour of being in this field for over two decades now —- and have witnessed its growth from a small niche enclave in California to its spread throughout the world!
The applications are vast. From heavy-duty corporate change management and organizational development. To deep therapeutic coaching and counselling work. And everything in between.
Just about ANY situation where groups and/or individuals need to settle in and think/feel is productive ground for working visually.
FUNDAMENTALS OF WORKING VISUALLY (ONLINE VERSION)
ONLINE WEBINARS: WITH VIDEO RECORDINGS
Oct. 5 – Dec. 9, 2015
Mondays & Wednesdays, noon-1 pacific
(1pm mountain, 2pm central, 3pm eastern,
Europe: Evenings, AustralAsia: Early Mornings).
Act Now: EARLY BIRD ENDS ON MONDAY
CLICK HERE FOR FULL DETAILS AND ONLINE REGISTRATION:
The WHYs:
Graphic Facilitation | Graphic Recording is an extremely effective way to work with clients — as over 87% of people are Visual Thinkers.  This way of working is taking the world by storm … now is the time to integrate the power of working visually into your own process toolkit.  Not only does having this skill improve your work and differentiate your practice … it's also a very enjoyable way to work for those who desire more creativity, heart and colour in life overall!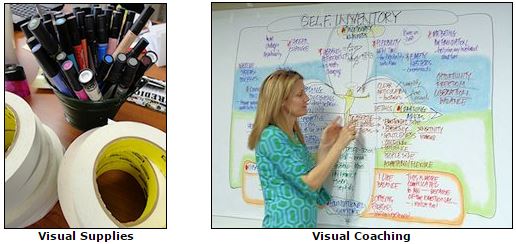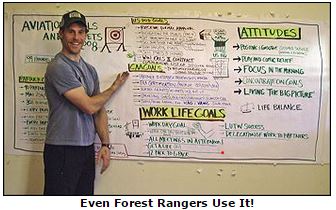 Way more than 'pretty pictures' … working visually is a POWERFUL and STRATEGIC tool for getting the most out of your professional client interactions.
A 'must have' for process and helping professionals who take their career and skills development seriously.
Whether you work in the traditional 'wall mural size' or want to be at the forefront of using this work in virtual/online formats … my FUNDAMENTALS OF WORKING VISUALLY covers it all.  At its heart is humanity … bringing back the human touch to process work with groups and individuals at a pace that humans actually function best at!

Act Now: EARLY BIRD ENDS ON MONDAY
CLICK HERE FOR FULL DETAILS AND ONLINE REGISTRATION:
FYI, This Course Is a Pre-Requisite for Our Advanced Classes: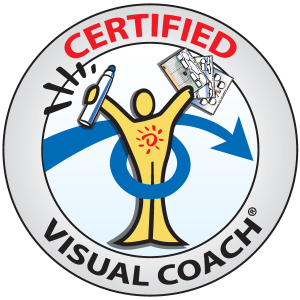 Fundamentals of Working Visually is a pre-requisite for our Advanced Courses:
New Cohort Begins April 2016:
Visual Coach Certification®:
Become a Certified Visual Coach
June 2016:
Magic Marker Mastermind®
Visual Skills and Business Incubator
Looking forward to a productive training!
Yours in visual expansion,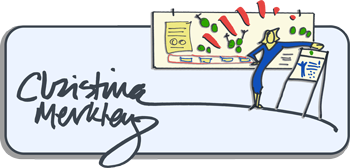 Visual Mentor & The SHIFT-IT Coach
P.S. New? Need more info? For a good overview of the four main ways of working visually see 90-Minute Info Webinar.
P.P.S. Dates won't work? See Working Visually: Home Study Kit for self-paced option.
P.P.P.S. Rather do face-to-face? Then book a Private Training customized for your unique needs in gorgeous Victoria, British Columbia, Canada. Or come to the in-person public course offered June 2016.
P.P.P.P.S. Been at it a while? Need more advanced support? See Magic Marker Retreat, Visual Apprenticeship and Mentoring Via Distance Sessions for advanced offerings.