Fundamentals of Working Visually kicks off tomorrow. Every class we have a few last minute joiners, perhaps this time it's you!?  Come, we'll get you wielding that marker in no time!  Take advantage of the low Canadian dollar to get the training you need at lowest rates of the decade!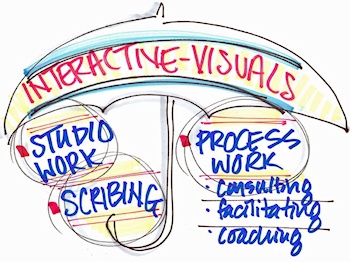 This program is conducted via handy live webinars which allows you to participate from the comfort of your own environment!
This 9-week online training program thoroughly covers the main ways of working visually with groups and individuals. Awesome for consultants, facilitators, trainers, coaches, therapists, mediators, etc.
Studio Work (visual work prepared in quiet of your studio)
Graphic Recording (live scribing work at live events)
Graphic Facilitation (using visuals interactively in group process work)
Graphic Coaching / Therapy (using visuals in personal process)
LIVE WEBINARS:
Feb. 22 – March 27, 2016
Mondays & Wednesdays,
noon-1 pacific
1pm mountain, 2pm central, 3pm eastern,
Europe: Evenings, AustralAsia: Early Mornings
FYI, last minute joiners are totally welcome. Just click link below for Full Details plus Instant Online Registration (you'll automatically be sent all the info you need to smoothly join us for our noon pacific start tomorrow).
Starts Tomorrow: Join Us: Just 20 2 Spots Left!
CLICK HERE FOR FULL DETAILS AND ONLINE REGISTRATION
Take Advantage of Low Canadian Dollar – Best Rates in a Decade!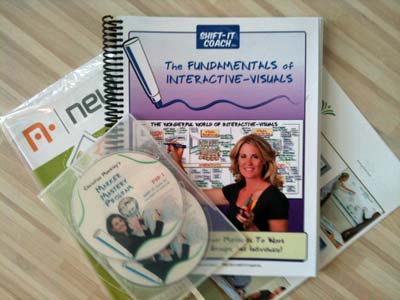 All sessions are FULLY RECORDED  … access any sessions you miss or just participate via the recordings and class forum if it's awkward for you to join us live.
For Deluxe Level, class materials are shipped upon registration (plus we have handy digital materials to hold you until your physical shipment arrives on your doorstep).
Interactive-Visuals is an extremely effective way to work with clients — as over 87% of people are Visual Thinkers. This way of working is taking the world by storm … now is the time to integrate the power of working visually into your own process toolkit. Not only does having this skill improve your work and differentiate your practice … it's also a very enjoyable way to work for those who desire more creativity, heart and colour in life overall!

Starts Tomorrow: Join Us: Just 20 2 Spots Left!
CLICK HERE FOR FULL DETAILS AND ONLINE REGISTRATION
Take Advantage of Low Canadian Dollar – Best Rates in a Decade!
Looking forward to hosting another fabulous cohort of Process Professionals from across the globe: United States, Canada, Denmark, Switzerland, Germany, Netherlands and Kenya so far!
Register ASAP to nab that last spot for yourself!  You'll be glad you did … see you and your other online colleagues tomorrow!
Yours in visual expansion,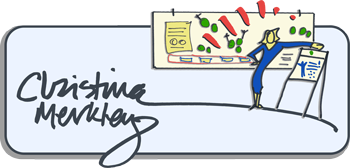 Christina Merkley
The SHIFT-IT Coach & Process Skills Mentor
P.S. New? Need more info? For a good overview of the four main ways of working visually see 90-Minute Info Webinar.
P.P.S. Dates won't work?  See Working Visually: Home Study Kit for self-paced option.
P.P.P.S. Rather do face-to-face? Then book a Private Training customized for your unique needs in gorgeous Victoria, British Columbia, Canada.  Or come to the in-person public course offered June 2016.
P.P.P.P.S. Been at it a while? Need more advanced support? See Magic Marker Retreat, Visual Apprenticeship and Mentoring Via Distance Sessions for advanced offerings.
P.P.P.P.P.S. If you have taken this course before (via online, in-person or The Home Study Kit), come as my Guest for the Repeater Option.