For Beginners Or Repeaters:
FUNDAMENTALS OF WORKING VISUALLY®
Visual Skills for Process Work with Groups and Individuals

This professional skills training (fully online) thoroughly covers the four main ways of working visually: Studio Work, Graphic Recording, Graphic Facilitation and Graphic Coaching. Over 87% of your consulting, facilitation, training, teaching and coaching clients are Visual Thinkers – these powerful visual skills boost the effectiveness of how you work with groups and/or individuals. This is the online version of my popular fundamentals training (no travel required). Attracts folks from across the English-speaking world – your Visual Tribe! Fully recorded, if you miss classes or want to watch at a time more convenient for you.
Early-Bird Ends Sept. 7!
ONLINE VERSION VIA LIVE WEBINARS:
October 3 – December 14, 2016
Mondays & Wednesdays, noon-1pm Pacific
Full Details and Online Registration
Note: Pre-requisite for Visual Coach Certification.
---
For Professional and Personal Results:
PRACTICAL ENERGY WORK
Boost Your Right-Brain Intelligence


Our modern world still operates on a left brain bias: analytical, mental and rational … with serious consequences for individuals, groups and our planet-at-large. However our right brain is always there, albeit often underused and even denigrated. Learning to be 'whole brained' is a powerful advantage in life and work. Join me for this NEW online class to harness your right brain resources: emotions, subtle energy and intuition. Practical tools on energy management, law of attraction, trauma, brain wave mastery, problem-solving, etc. Guest experts. Plus community with other participants from across the globe.
Now Open for Registration
Oct. 29, 2016 – March 4, 2017
Live Webinars: Saturdays, 1-2:30 p.m. Pacific
Full Details and Online Registration
Note: No Prerequisite
---
For Visual Skills Grads
WORKING VISUALLY eCOMMUNITY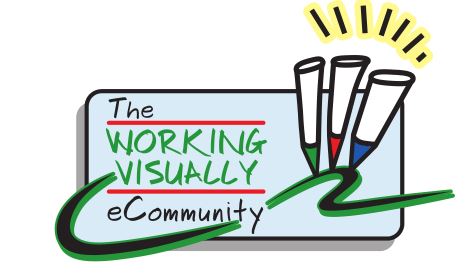 Are you a grad of one of my Visual Skills programs? If so, you qualify for access to our WORKING VISUALLY eCOMMUNITY for ongoing support. This community includes online forum filled with various topics related to working visually (media, announcements, skill development, technology, business development, inner work, etc.). Plus a monthly drop-in webinar and recording library. Dates for upcoming webinars: Sept. 12, Oct. 20, Nov 17 and Dec. 15. Webinar time is 11-12:30 Pacific, fully recorded.
---
Instant Access
HOME STUDY KITS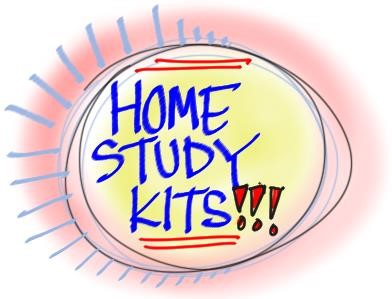 Can't travel? Want your info fast? Now you can access my quality instruction via three Home Study Kits. Choose from Fundamentals of Working Visually, SHIFT-IT Home Retreat Kit and Business Essentials for Process Professionals.