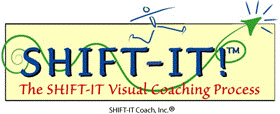 SHIFT-IT Online kicks off in just a few hours.  Every time I send out a last minute notice someone gets it and joins at the 11th hour (perfectly on time).
Maybe it's you this round?!  If so, come … we are ready for ya!
Through this online 7-week Visual Coaching Cohort you Become Your Next Self … in whatever area or combo of areas you want to SHIFT.
We Start Today in a Few Hours!
SHIFT-IT ONLINE
7 Weekly Live Webinars:
January 28 – March 11, 2017 (Fully Recorded)

Saturdays, 10-11:30 a.m. Pacific
(11 Mountain, 12 Central, 1 Eastern, Europe: Evenings, Austral/Asia: Early Morn
CLICK HERE FOR FULL DETAILS AND EASY ONLINE REGISTRATION
SHIFT-IT is for you if: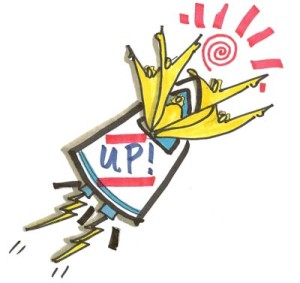 You are satisfied with your life and work and are ready for the next level to smoothly emerge;
You are dissatisfied with certain aspects of your life and desire change;
You are standing at a transitional professional or personal crossroads and seek clarity about your next chapter;
You have wanted for a while to make a change but keep procrastinating on taking your next steps;
Someone close to you has made a significant shift and or desires to do so, and you need to figure out what truly fits for you;
You are a fellow "Cultural Creative" seeking inspiration, guidance and support in creating your own unique "it" in the world;
You are a Process or Content Professional (consultant, facilitator, trainer, coach, therapist, visual scribe, author, artist, speaker, leader etc. and are intrigued with working visually (this course is a pre-requisite for Visual Coach Certification®);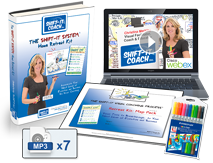 All sessions are recorded … so you can access any you miss or participate just via the recordings if you are in a time zone where it's awkward to join us live.
A Note About the Visuals:
FYI, you DO NOT need to be an artist to partake in Visual Coaching (the drawing is done for you … if you ARE an artist, then you can weave in your own artistic flair to the maps provided).
Brain researchers share that over 87% of people are Visual Thinkers (meaning they learn and retain info best when visual means are used). That's why we use a visual approach — plus, I'm a doodler from way back (ask my high school math teacher haha!) … It's fun!
Cohort Finalizing NOW: We Start In a Few Hours!
CLICK HERE FOR FULL DETAILS AND EASY ONLINE REGISTRATION
If SHIFT-IT feels like a match for you, I look forward to beginning our coaching alliance in just a few hours!  See you soon!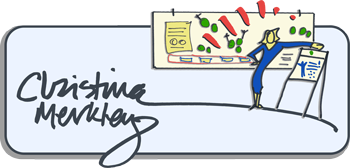 P.S. Dates don't work for you?  This program is fully recorded, so if you can't make all the dates live, don't worry, you can easily follow along via the recordings (available in both video and mp3).  Alternatively, see The SHIFT-IT Home Retreat Kit for a solo option you can complete at your own pace.
P.P.S. Have you done SHIFT-IT before? Ready for your next round of manifestations?  Come as my guest, via the REPEATER OPTION (just write us for the coupon code to use when registering online).
P.P.P.S. Are you on my list because of an interest in working visually?  FYI, this season we have two upcoming Fundamentals of Working Visually classes (online and in-person).  Home Study Kit also available: Click here.
P.P.P.P.S.  For a full roster of 2017 classes, products and private coaching and training click here.