As mentioned in the last issue of my SHIFT-IT eZine … I snuck away to Peru to celebrate my 49th birthday and to do some research for a special program I'm contemplating for 2018.
I got back on Sunday … 26 hours of travel each way, but so worth the effort. For the curious, I've posted some pictures on my personal Facebook page.
I'll share more in future eZine issues and in my Practical Energy Work courses. But for now, I wanted to remind you that our annual Summer Sale starts Friday (and runs for 5 consecutive days). Your opportunity to secure my courses, kits and private mentoring at the very best rates of the year.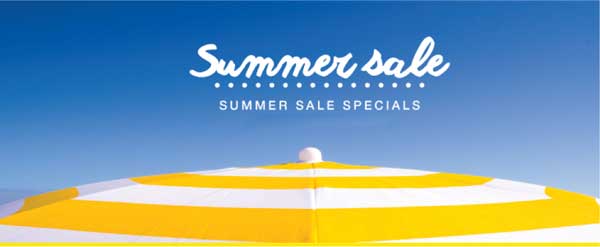 5 Days: August 4-8, 2017
CLICK HERE ON FRIDAY
1. UPCOMING FALL CLASSES
Invest in yourself and your professional and personal development in Fall 2017. Save on upcoming classes … even beyond current Early Bird rates! Fundamentals of Working Visually (online), Practical Energy Work 1&2, Visual Coach Certification (combo), Business Essentials for Process Professionals (Home Study Kit) and SHIFT-IT Home Retreat Kit.
2. PRIVATE BUSINESS AND LIFE COACHING
What do you want to create this fall and beyond?! Private support for your professional and personal goals. Experience the power of Visual Coaching … at 30% off regular rates. Full range of left and right brain topics. Both distance and in-person options. Purchase now at special Summer Event rates and take up to a year to use.
3. PRIVATE VISUAL SKILLS TRAINING
Learn Visual Skills or enhance your existing ones. Customized Private Training and Apprenticeships with seasoned visual mentor Christina Merkley. Save 40% with handy payment plans available. Purchase now at special Summer Event rate and take up to a year to use.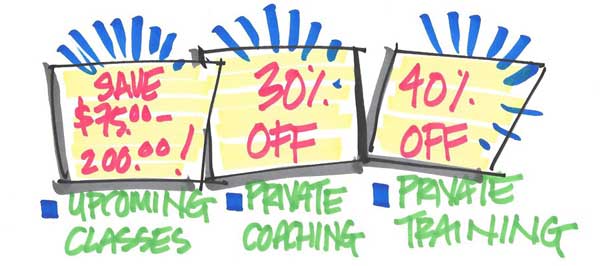 CLICK HERE ON FRIDAY: 9AM PACIFIC
Yours in graphic change,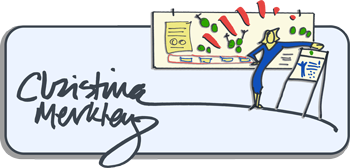 The SHIFT-IT Coach and Process Skills Mentor
Assistance: Contact us at admin@shift-it-coach.com or 1-866-925-2351.
P.S. Treat yourself to quality instruction and support. A summer gift that keeps on giving through your life and career.  Browse the sale here starting at 9am on Friday.