I usually send a little reminder out this time of year, about The SHIFT-IT Visual Coaching System®. As some folks like to gift it to colleagues, friends,and family … or nab it as a gift for yourself.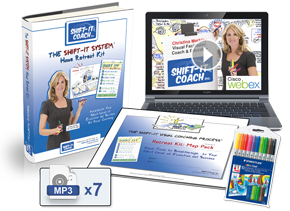 For 15 years, as a pioneering Visual Coach, and now with the able camaraderie of our tribe of Certified Visual Coaches, we've coached 1000s of individuals across the globe to shift their professional and personal lives for the better.
We've helped ALL SORTS of people, in ALL SORTS of circumstances, benefit deeply from this special Personal Planning System with its suite of Visual Tools.
It's perfect for those poignant times in life when you, or someone you care about, needs to really LOOK at where you currently stand, get clarity on where you next want to be, and how to go about getting there.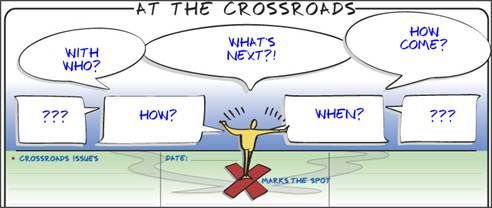 The SHIFT-IT Visual Coaching System® is particularly powerful during times of change when an old self is making way for a new one:
New Years And Getaway Times;
Significant Birthdays And Maturation Cycles;
Relationships (Births, Deaths, New Unions, Divorces);
Educational And Career Transitions;
Health Challenges And Other Wake Up Calls;
Aging, Retirement And The Caretaking Of Elders;
Political, Social And Cultural Catalysts;
And, When Your Soul Just Yearns For The Next Step In Your Evolution.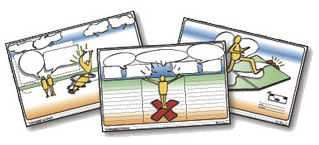 The SHIFT-IT Visual Coaching System helps you and yours 'get under the hood' and figure out who you are evolving into now.
3 Handy Ways to Experience SHIFT-IT:
There are 3 handy ways that you can experience this innovative system: in-person, at home, and via a live online course.
1. In-Person With a Certified Visual Coach:
All of our Certified Visual Coaches are licensed in the SHIFT-IT Visual Coaching System. So working directly in-person with a local trained Visual Coach is a great way to go (many also work virtually online).
2. At Your Own Pace Via Home Study Retreat:
There is a SHIFT-IT Home Study Retreat option that is self-paced. You work your way through the Visual Tools via the guidance of videos.  * see codes below
3. Live Online Course Starts January 13th:
Or, join with like-minded others, via SHIFT-IT Online … a live, 7 session online coaching group: January 13-March 3 on Saturdays. * see codes below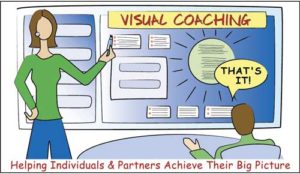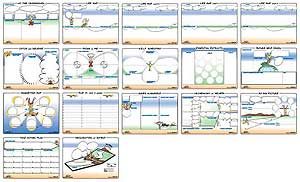 *** Use New Year's Codes Early:
These SHIFT-IT experiences, as well as our other Spring 2018 courses will be included in our upcoming New Year's seasonal event, January 5-9. However, given some of you may want to gift this unique Visual Coaching experience as a present to others before then, see coupons below:
Save $75 Off Basic Level (Kit or Online Course)
Code: SHIFT1 (insert into coupon field at time of order)
Save $150 Off Deluxe Level (Kit or Online Course)
Code: SHIFT2 (insert into coupon field at time of order)
Wishing you and yours a great holiday season!
Yours in visual expansion,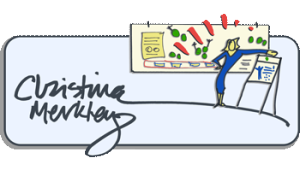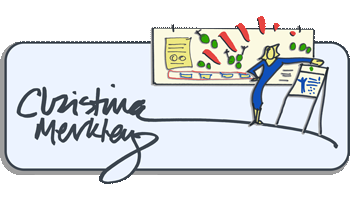 Christina Merkley
The SHIFT-IT Coach and Process Skills Mentor
P.S. For a full roster of products, services and 2018 classes click here.