Calling all Visual Practitioners … whether you are internal in an organization or an independent. This online cohort starts next week and there are just a few spots left. This is a REALLY POWERFUL opportunity to connect with fellow Visual Practitioners from across regions, industries and applications — for guidance, support and fun.
Are You Ready To Go To The Next Level With Your Visual Practice?!
Spring's Online Support Group Starts Monday …

FULL DETAILS AND ONLINE REGISTRATION
I LOVE the power of masterminds. Magic quite literally happens as the trick to becoming something is being around others who are it! It demystifies the process, gives you valuable and timely info, connects you with people who 'get' what you are doing … and pays off in increased skill, confidence and clients.
It's my pleasure to share my hard earned wisdom to make your integration of these skills faster, easier and FUN! I look forward to introducing you to your fascinating cohort mates and facilitating you to your next level!
Yours in Visual Expansion,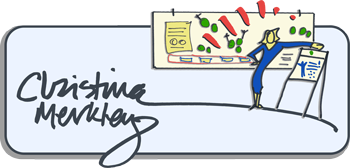 Process Skills Mentor
---
P.S. More SHIFT-IT School courses coming up:
---
---
---