Calling all Visual Practitioners … whether you are internal in an organization or an independent. Fall online cohort starts Monday and there is just ONE SPOT LEFT.
Ready To Go To The Next Level With Your Visual Practice?!
Fall Online Mastermind Starts Monday …
Join Us: We Start on Monday!
CLICK HERE FOR FULL DETAILS AND ONLINE REGISTRATION

We have an amazing cohort lining up and are looking for our final member. We are a good cross-section of Graphic Recorders (scribes) and Graphic Facilitators (process leads). Plus embedded leaders in organizations who are weaving 'Working Visually' into their responsibility areas in healthcare, government and education. It's a really dynamic bunch!
Over the course of 15 weekly sessions, you connect and bond with this global cohort – each person using visuals in their own unique ways.
Learn, share resources, get support, make friends, and cross-fertilize your work and talents. This Mastermind supports you to break through to your next level of competency and confidence. With like-minded colleagues who really get and are committed to this productive niche work!
I look forward to introducing you to your fascinating cohort mates and facilitating you to your next level.
Yours in Visual Expansion,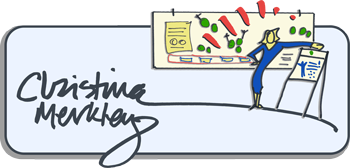 Process Skills Mentor
---
P.S. More SHIFT-IT School courses coming up:
---
---
---
---
P.P.S. For an overview of our full 2019/2020 curriculum, click here.
---