In the mid-90s I was an up-and-coming Graphic Recorder in San Francisco. Right smack in the middle of Web 2.0 … taking notes on the wall, as the now titans of Silicon Valley were emerging.
It was an AMAZING time!
Now, 25 years later, as an established Facilitator, Coach and Educator … I, like all of us, am living through the next generational tech shift into Web 3.0.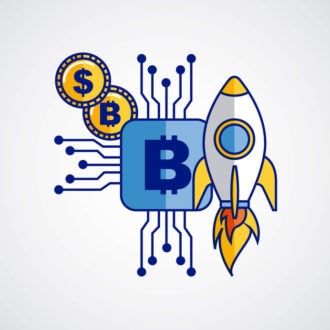 That, at the heart of it, is what cryptos are all about … the tech underneath the coins, that is powering the next gigantic shift of our world.
Not to mention a knock-down-drag-out fight between the polarities of centralization (old world finance) vs decentralization (new world blockchain).
It's been a journey to learn and then summon my courage to invest.
Along the way, I've sorted through tons of info, many different approaches and made some good crypto comrades on the road less travelled.
My co-host for Shift into Cryptos is one of those comrades, Chanel Monk.
With a background in traditional trading (she cut her teeth as a young woman on the floor of the rough and tough Calgary exchange!) and a PhD in Religion … she's a rare balanced breed.
Both earthily of this world AND comfortable in the transcendent realms too.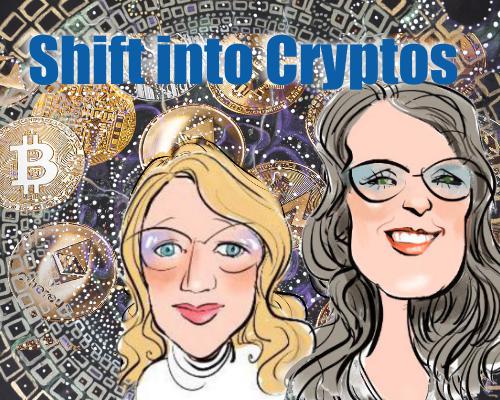 SHIFT INTO CRYPTOS – ONLINE COURSE
10 Zoom Webinars: Thursdays, Feb. 17 – April 21, 2022
Noon-1:30 pm Pacific Time your zone here
In this new course, we don't offer investment advice.
We do offer, to our mid-life sisters (and a few brothers) an inside look at what our path and choices have been and why, and help you responsibly consider your own investment options, if you care to.
COURSE LEARNING OUTCOMES:
After completing Shift Into Cryptos, you will know:
Key terminology used in the crypto space;
The main digital assets classes and some of the top performers in each sector;
Best practices for safely buying, selling and storing digital currencies; and
Strategies for developing your first portfolio (broker, personal research, investment services, etc.), following the market, and reporting your earnings at tax time.
After completing the course, you will be able to:
Set up an account on a reputable cryptocurrency exchange;
Purchase and set up a Ledger Nano S hardware wallet to store your digital assets;
Move digital assets between an exchange/brokerage firm and your hardware wallet; and
Cash-out profits from any successful investments.
10 Zoom Webinars: Thursdays, Feb. 17 – April 21, 2022
Noon-1:30 pm Pacific Time your zone here
I'm really delighted with the reception this new SHIFT-IT School course is getting.
A wonderful cohort from around the world is gathering.
You too are welcome to join our supportive learning community, as Earth morphs to its next evolutionary phase!
Yours in SHIFTing IT,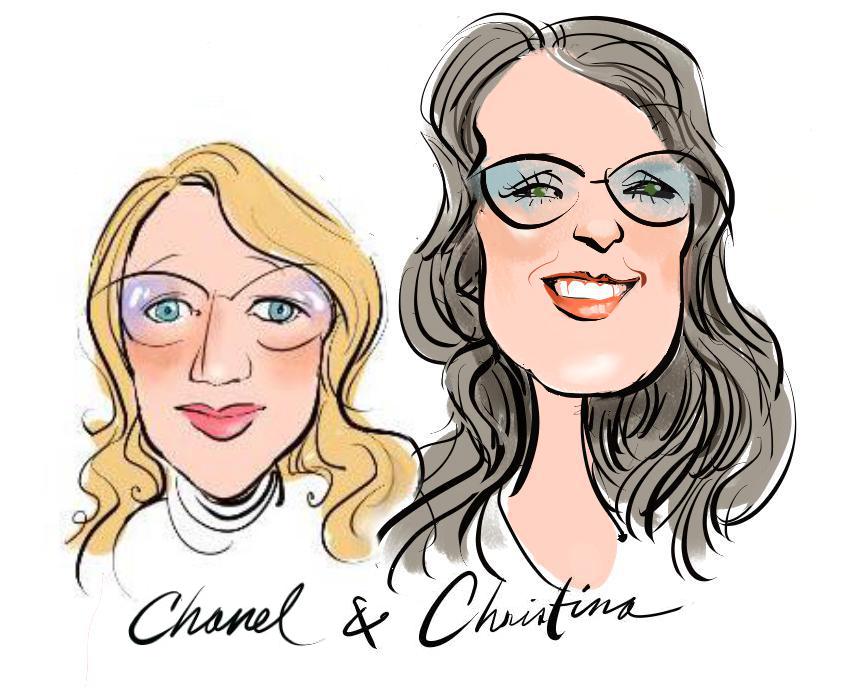 Christina Merkley and Chanel Monk
P.S. All the details for Shift into Crypto are here.
P.P.S. Scan the full SHIFT-IT School upcoming course line up, including Visual Satsang and Visual Coach Certification here.