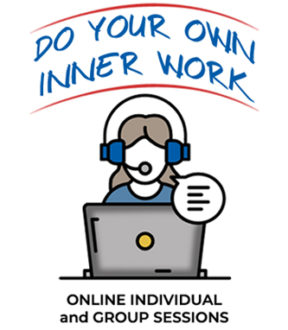 PRIVATE PRACTICE AND CONSULTANCY
Awesome Clients from Around the World
Visual Coaching with individuals, partners and teams.  SHIFT-IT!
Mentorship of beginner to advanced Visual Practitioners.  Specialty is Process Leaders who facilitate groups and/or individuals (or want to).
Meditation and Non-Dual Inquiry with spiritual seekers, and finders! To soften identification and conditioning so we may all find our way Home more easily. Yes please!
---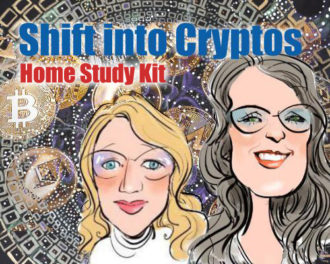 SHIFT INTO CRYPTOS
Now Available in Home Study Kit
Guided tour of the crypto space. A primer on how to safely buy, sell and store digital assets for folks with little or no experience with cryptocurrencies. Explains the fundamentals of blockchain and teaches you how to safely buy, sell and store cryptos. Delivered with a special nod to the needs of spiritual creatives.
---
DOVE CLUB
New Crypto Mastermind with Telegram Channel
Navigate the choppy waters as our world shifts from Web 2.0 to 3.0. Boost your crypto/blockchain, investing and world eco-system knowledge in the company of like-minded (and hearted) folks from around the globe. For beginner and intermediate crypto enthusiasts (or those who are curious to learn more about this emerging new asset class).
* Two pre-requisites: Shift into Cryptos, (or equivalent experience) and current Patreon of Michelle Whitedove
---
VISUAL COACH CERTIFICATION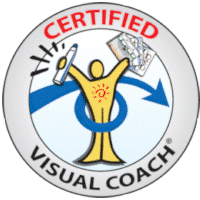 Pandemic Prices Still in Effect: Save 50%
Learn my Visual Coaching techniques and apply my tools in your internal job or external practice. For managers, coaches, counselors, therapists, HR professionals, financial advisors, mediators, disability specialists, teachers and more. Includes 40 visual tools, instruction and supervision plus a diverse international cohort of colleagues. Together we help ourselves, others and the planet shift!
12 7 Spots Left!
Live Zoom Webinars: October 4, 2022 – June 30, 2023
Tuesdays, Noon-2:00 pm Pacific Time

* Two pre-requisites: Fundamentals of Working Visually (or equivalent experience) and SHIFT-IT Visual Coaching System.
---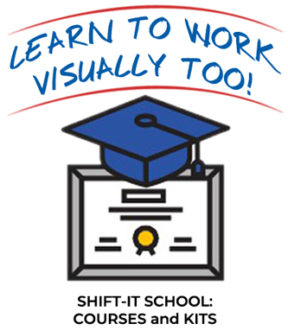 SNEAK PEAK AT SUMMER/FALL
Dates to Be Determined
Feeling a pull to offer a SHIFT-IT Online Retreat in mid-August. Great way to get some deep visioning, planning and inner alignment done. And get one of the prerequisites for Visual Coach Certification accomplished if you are headed that way.
Definitely want to offer a Private Visual Satsang in the Fall (it's amazing what happens in this super deep container …. goosebumps).
Will likely, with Chanel Monk, offer another live Shift into Cryptos in the fall. Once in a lifetime opportunity when a new asset class appears (thanks Satoshi). Exciting to track the soap opera of centralization vs decentralization. How's it gonna all play out … stay tuned!
Hopefully another Fast & Loose Sketch Club, with the one and only Rhoda Draws.
---
HOME STUDY KITS:
Pandemic Prices Still in Effect on Most Kits:
Instant access to my popular courses – on your own timing!
An effective way to get flexible access to my specialty knowledge.
Deluxe Level includes 3 Private Coaching Sessions.

SHIFT INTO CRYPTOS
How to Safely Buy, Sell and Store Digital Assets.
FUNDAMENTALS OF WORKING VISUALLY
Comprehensive Visual Skills Education
SHIFT INTO DIGITAL WORK
Select, Set Up and Use Digital Equipment
FAST & LOOSE SKETCHING
Crash Course in Design and Drawing
FAST & LOOSE SKETCHING: HEADS & HANDS
Additional Portrait and Caricature Support
CARTOON & STORYBOARD TECHNIQUES
Step-by-Step Instruction with Karen Lloyd
BUSINESS ESSENTIALS FOR PROCESS PROFESSIONALS
Money, Marketing and Mindset for Creatives
SHIFT-IT HOME RETREAT
Visual Coaching to Shift Your Life
PRACTICAL ENERGY WORK
Inner Work for Integration and Wholeness
Can't Decide?! Email admin@shift-it-coach.com to request a complementary 30-Minute Exploratory Chat. I help you select the right developmental path for your specific needs.
---
Free Ongoing Support:

PUBLIC VISUAL SATSANGS
To assist thoughtful people around the world to consciously meet these intense times: pandemic, mandates, racial justice, environmental and economic uncertainty, polarized politics, war and the other ups and downs of life in the 2020s.  Joy, happiness, sadness, confusion, doubt, fear … all emotions are welcomed and supportively processed.
NEXT SATSANG:
Saturday, June 4, 10am – Noon Pacific Time
convert to your zone
---
INDIVIDUAL RECORDED SESSIONS

Bring whatever is most pressing for you (good, bad and so-called ugly).
I help you SHIFT-IT.
Sessions are recorded and shared on my Blog/eZine and YouTube Channel. See the growing Video Library. Find topics of interest for parallel processing.
---