Crypto Mastermind for Spiritual Creatives – Late Joiners Welcome
8 Monthly Zoom Webinars: May – December 2022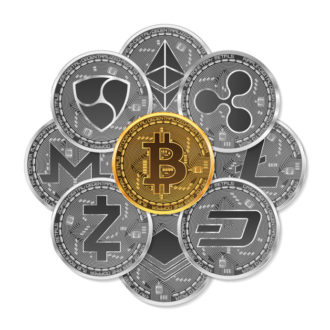 Cryptos can be a lonely journey, especially for those of us with a creative and spiritual bend.
As sensitive people, we often feel and know things ahead of the curve.
Many of us are isolated. We don't know other people who are interested in Web 3.0, the blockchain and cryptocurrencies … and the ramifications of this emerging technology.
Worse yet, some of us are surrounded by uninformed skeptics. People who have little or no crypto or blockchain knowledge. That make you doubt yourself and your own inner voice and intuition.
---
OUR BUDDY SYSTEM: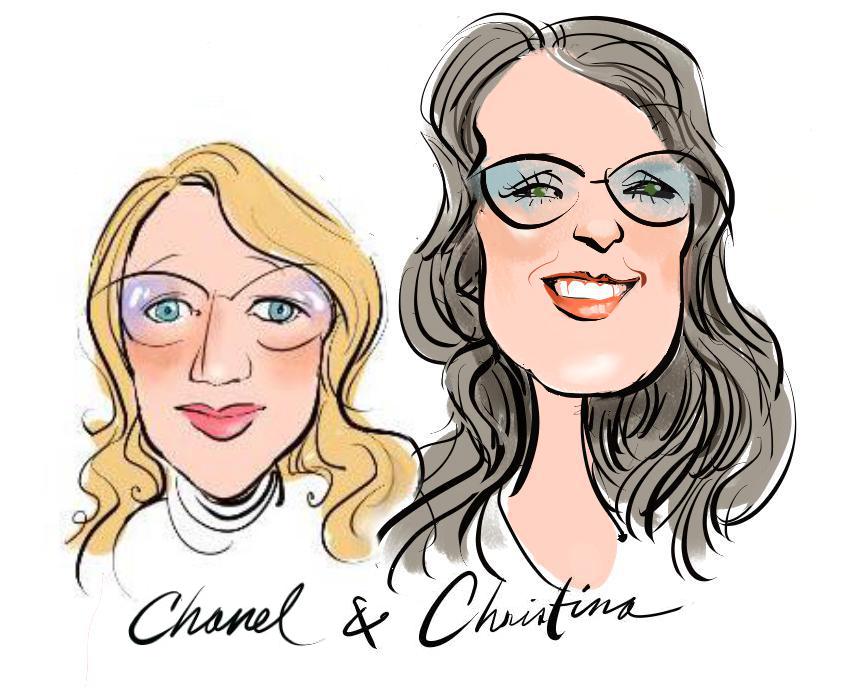 Both of us are grateful for having found the other.
We were ahead of the curve in our own networks, so it was KISMIT (fate!) when we met. We became fast friends and instant crypto buddies. To develop crypto know-how with, and to bounce ideas, inspirations and worries off of.
We naturally balance each other given our differing backgrounds, aptitudes and personalities.
Very handy for crypto research and establishing the emotional fortitude that this kind of investing requires.
---
OUR LONGING FOR TRUE COMMUNITY: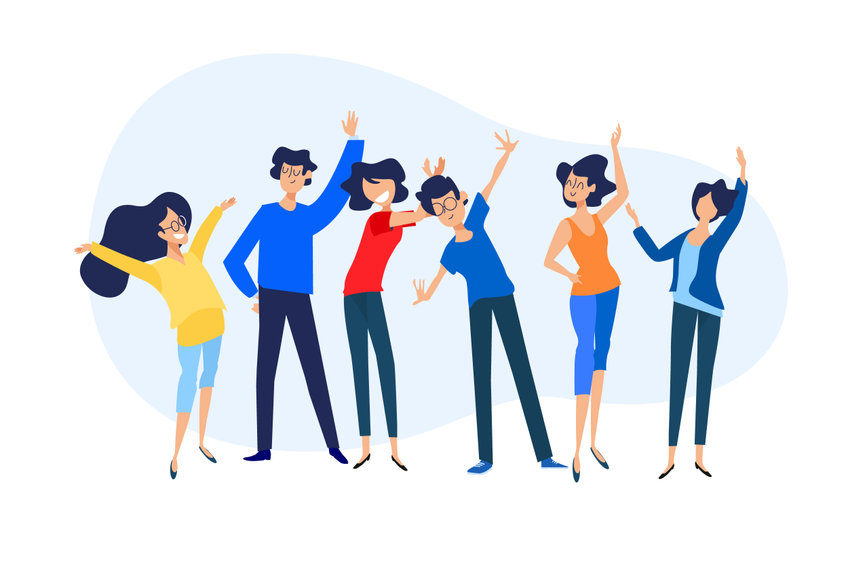 We know the POWER of like minds and hearts coming together on an important shared journey … as we've been experiencing this together.
However, we selfishly want MORE of this VITAL ENERGY in our lives!
To be with other good people in a really up close and personal way, as our world shifts from one era to another … sometimes a real roller coaster!
We have found that good crypto buddies and groups aren't that easy to come by, especially for sensitive people with a creative/spiritual bend.
So we decided to create one of our own … DOVE CLUB!
A Monthly Crypto Mastermind, in a small group setting, to support one another as we go through this AMAZING and FREAKY time in the history of our human species.
---
DESIRED OUTCOMES:
By participating in this unique Crypto Mastermind, you:
Belong to a kind and intimate crypto community during this incredible time in history;
Have a supportive ongoing place to share your genuine thoughts, feelings and intuitions;
Continue to boost your crypto/blockchain knowledge and investing sophistication;
Tap both Chanel for 'doing' support and Christina for 'being' support – holistic co-hosts; and
Surround yourself with fellow courageous souls as the titans of centralization and decentralization duke it out around us!

---
WHY THE DOVE CLUB NAME?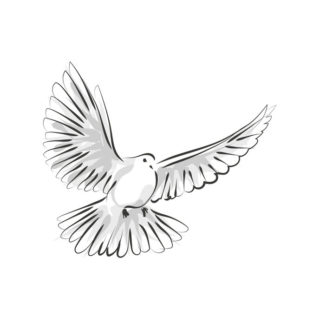 Dove Club is a double entendre. In its highest meaning, it's a gathering of Doves. Peaceful people who are gentle, loving and have a longing to be of service to humanity. Who, should we be blessed with good returns on our investment, seek to better the world with our bounty.
Dove also alludes to Michelle Whitedove, who has been a significant influence on both Chanel and Christina. By no means our only influence, but an important and respected one.
Both of us, before we even met, were enthusiastic members of Michelle's Patreon. One of the reasons that when we did meet, we were godsmacked by the similarities in our paths.
Together we regularly discuss Michelle's Annual 800 Coin Report and Monthly Reports – to compare notes and impressions and their impact on our investment portfolios.
To continue with this valuable practice, everyone in Dove Club needs to have access to these same resources, direct from Whitedove herself.
Naturally gifted since childhood, Michelle is an internationally known psychic and medium. Her abilities enable her to connect with her Guardian Angels and Spirit Guides to give clear and accurate information about Personal Issues, World Events and the Future.
She works as a business consultant for clients around the globe. Via her popular PATREON Platform, she gives predictions on Cryptocurrency projects and coins, economic forecasts and important global insights that are too controversial for mainstream outlets.

---
PRE-REQUISITES AND CLUB FORMAT:
The pre-requisite is Shift Into Cryptos , either the Live Online Course or Home Study Kit.  Or equivalent crypto knowledge gained elsewhere. As this gives us a solid, shared foundation in crypto lingo and basics.
Plus each member must be a current Patreon of Michelle Whitedove. In order to have good faith access to her Monthly Reports. You may also opt to purchase her additional Annual Report (with 800 Coin Report) if you haven't already done so.
Dove Club includes:
8 Monthly, 2-Hour Zoom Webinars.
Video and audio recordings.
Private Telegram Channel to communicate between gatherings.
Plus an assortment of Christina's Visual Coaching tools.
Michelle structures her Monthly Reports into three sections: Crypto, Global and Spiritual predictions. Dove Club loosely follows this same structure. In each of our Monthly Zoom Webinars, we divide the time between these three categories as we discuss Whitedove's Report, postings in our Telegram Channel, and anything else folks wish to bring forward to the Mastermind.
Our Private Telegram Channel provides a 24/7 place to connect between gatherings. To share news as it unfolds, influencer videos with varying points of view, and other useful resources. Also to share our emotional ups and downs, depending on what the market and our own work and lives are doing. Also high frequency memes, humor and other uplifters, that keep us connected and in the 'Upper Room' in the vibrational sense.  This channel is an integral part of our group, which we co-create as we go. Acts as our private community portal as we go through this remarkable time in history together!
Other Influences Welcome: While the Whitedove Reports provide a shared reference point and structure for Dove Club, they are by no means the only influence. Dove Club members are actively invited to share ALL sorts of references from DIFFERING perspectives, in order to provide a well rounded, DYR, critical thinking environment.
---
TIMES AND DELIVERY FORMAT:
8 LIVE 2-Hour Zoom Webinars
Fridays, May – December, 2022
10 am – 12:00 pm Pacific Time
11 Mountain, 12 Central, 1 Eastern convert to your zone
Australasia: Early Saturday Mornings
Europe: Evenings
May 27
June 24
July 29
August 26
Sept 30
Oct 28
Nov 25
Dec 23
Live participation encouraged, however all recorded in case you miss or are a late joiner.
---
A NOTE ABOUT FIT – IS DOVE CLUB FOR YOU?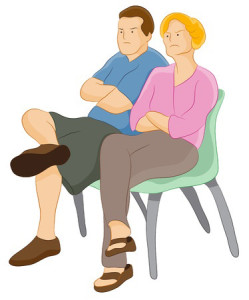 You DO NOT have to align with everything that is considered in Dove Club to effectively participate.
Totally fine to join if you are on the fence about investing in cryptos or aren't completely bought into the psychic approach. We urge you to only take what resonates and discard the rest.
However, like in Shift into Cryptos, we believe that true Critical Thinkers (and Feelers!) gather info from multiple perspectives, to counter confirmation bias and blind spots. Which requires a relatively high degree of rational and emotional maturity and respect for all.
Also, given Christina's respected expertise in emotional processing, there may be spontaneous instances of Inner Work with triggers, emotions and unconscious overlays from the past.
Therefore, if you are especially uncomfortable with the sharing of deep emotion and/or outright disbelieve or disapprove of spirituality, Dove Club likely isn't a fit. We invite you to do your research to find another crypto group that would suit you better.
---
ABOUT YOUR HOSTS:
Chanel Monk:
A former head floor trader for Merrill Lynch Securities, Chanel left the world of institutional investment to obtain a PhD in the sociology of religion. Since 2005, she has worked as a college and university instructor. Although she is a highly trained researcher and critical thinker, she is not a cryptocurrency expert, financial planner, broker, accountant, or investment advisor. Rather she comes to you as a crypto enthusiast and fellow traveler captivated by how crypto works.
She is delighted to share her insights and firsthand experiences with other spiritual folk who want to get in on the action. Her motto: "Hey, I am no tech genius; if I can do it, you can too."
---
Christina Merkley:
Christina is the host of SHIFT-IT School – an online hub to assist in shifts and awakening. An internationally respected Visual Practitioner and Trainer, she offers leading-edge experiences for the creative and spiritually inclined.
She first learned about crypto, in a Peruvian ayahuasca retreat surrounded by millennial men … and has been hooked ever since!
She's delighted to pair with Chanel to offer crypto education for our demographic.  www.shift-it-coach.com.
Please Note: Chanel Monk and Christina Merkley are NOT financial advisors and do not offer financial or investment advice. Dove Club is community support for independently navigating the crypto terrain.  Any financial actions you decide to take are via your own sovereignty and personal responsibility. (a name="payment-options">
---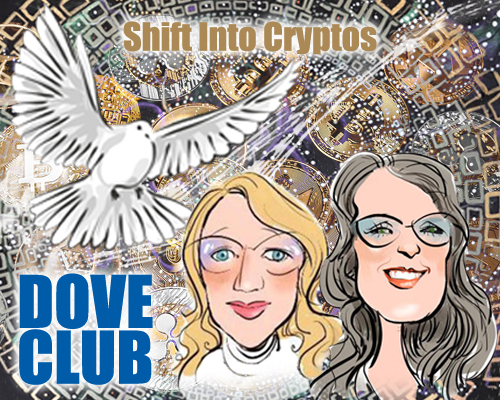 PAYMENT OPTIONS:
2 Levels to Choose From:
REGULAR OR ACCESSIBILITY
Carefully Choose Your Payment Plan Below
---
REGULAR OPTION –
$197.00 ($156 USD*)
Includes:
8 live 2-hour sessions;
Video and audio recordings of all sessions;
Private Telegram Channel for sharing between sessions; and
Selection of helpful Visual Coaching and emotional processing tools.
PAYMENT OPTIONS:
1 payment of $197.00 ($156 USD*),
3 monthly payments of $70.00 CAD ($56 USD*)
---
ACCESSIBILITY OPTION –
$97.00 CAD ($77 USD*)
Same as Basic Level. For folks who can't afford regular plans due to currency devaluation and/or financial difficulties. Please be honest so people who truly need them aren't left out.
PAYMENT OPTIONS:
1 payment of $97.00 CAD ($77 USD*),
3 monthly payments of $35.00 CAD ($28 USD*)
---
* Fees are in Canadian Funds. USD fees quoted are approximate. The exact exchange fluctuates and depends on the day/time purchased and the policies of the credit card used (see www.xe.com for daily rate). Plus applicable taxes for Canadian residents. Payment plans are legal contracts to be fulfilled per the terms stated. The 1 pay is the most affordable option, as payment plans include additional fees. First payment immediate, then pulled every 30 days until complete.
---
Yours in SHIFTing IT,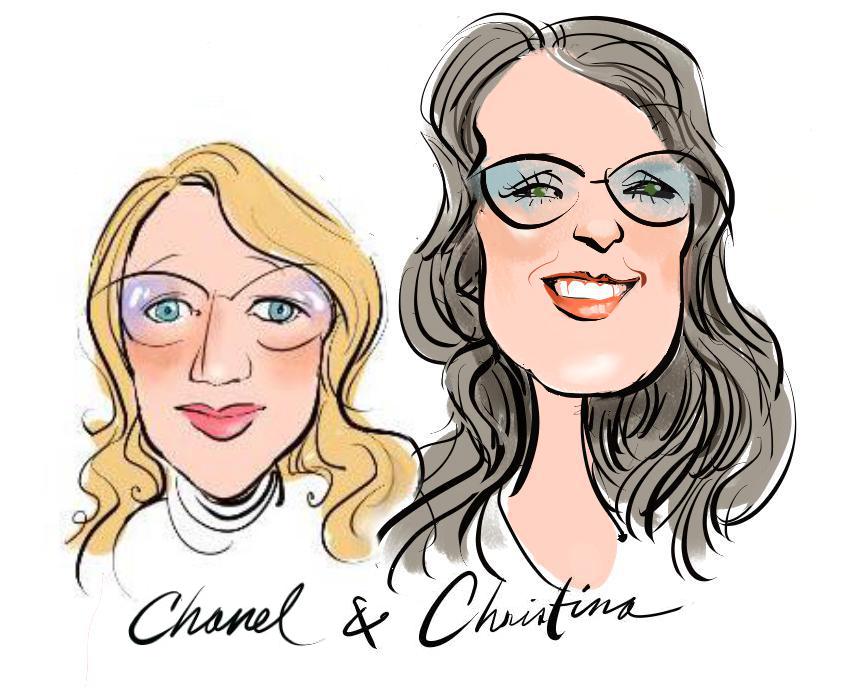 Chanel Monk & Christina Merkley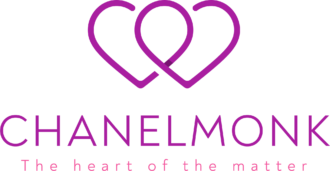 ---
P.S. Questions? Email Christina's assistant Patricia at admin@shift-it-coach.com. Exploratory Chats available with Christina should you wish to discuss your fit.
P.P.S. For a full overview of SHIFT-IT School 2022 courses – click here.