Learn to Safely Buy, Sell and Store Digital Assets

10 eLearning Modules
Did you know that since its inception in 2008, Bitcoin has outperformed every other asset class in history?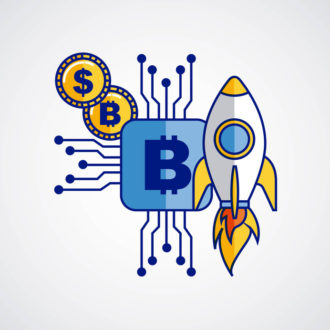 Despite this powerful fact, many investors resist getting into the cryptocurrency markets. Especially generations older than the Millennials … Gen X and Boomers who stick with traditional, familiar investment options.
This is poised to change as the world around us goes increasingly digital, shifting cryptos into the mainstream, especially as regulation gets sorted out.
Historically, the crypto market has been unpredictable and volatile, and some of the first users were shady criminals on the "dark web." However, cryptos and blockchain adoption are now moving at a fast clip.
Ordinary investors (regular folks) are paying off their homes and quitting wage-slave jobs thanks to strategic crypto investments and  lucky shots that "went to the moon." Just this year, the meme coin Shiba Inu came out of nowhere to post an eye-popping gain!
Yes, some people have gotten very rich. While others have lost their cryptos because they forgot the password to their account, didn't do proper research, or were scammed out of their money. The Crypto space is an airplane that is being built as it's flying!
At this stage of things, profits can be insane, but so can the risks if you don't know what you are doing.
---
LEARNING OUTCOMES:
After completing this Home Study Kit, you will know:
Key terminology used in the crypto space;
The main digital assets classes and some of the top performers in each sector;
Best practices for safely buying, selling and storing digital currencies; and
Strategies for developing your first portfolio (broker, personal research, investment services etc.), following the market, and reporting your earnings at tax time.
After completing the Home Study Kit, you will be able to:
Set up an account on a reputable cryptocurrency exchange;
Purchase and set up a Ledger Nano S hardware wallet to store your digital assets;
Move digital assets between an exchange/brokerage firm and your hardware wallet; and
Cash-out profits from any successful investments.
---
CURRICULUM:
10 eLEARNING MODULES THAT YOU COMPLETE AT YOUR OWN PACE:
This Home Study Kit is comprised of recordings from a Live Online Course led by Christina Merkley and Chanel Monk. You follow along via the video recordings and other course materials.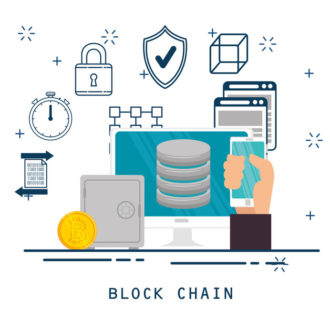 Session 1 & 2: The New Currency of Trust: A Brief Overview Bitcoin, Blockchain & Web 3.0
Session 3: A New Asset Class is Born: Key Crypto Sectors & Intro to Payment Coins
Session 4: Intro to Meme Coins, Stablecoins & Central Bank Digital Currencies (CBDCs)
In these sessions, you learn what a blockchain is, familiarize yourself with crypto terminology, survey the use cases for this revolutionary technology, and meet the top digital assets including Bitcoin, Ethereum, Cardano, Doge, Solana, Ripple, Polkadot and the stablecoins. You also explore basic approaches to developing a portfolio and consider the benefits of using a cryptocurrency broker vs doing your own trades on an exchange.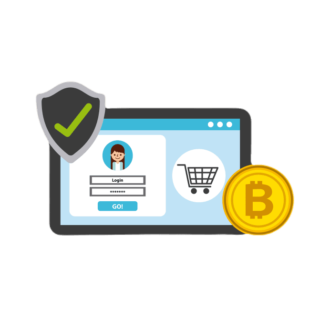 Session 5: Mastering the Mechanics: Choosing an Exchange & Setting up Your Hardware Wallet
Session 6: Foundational Importance: The Power of Smart Contract Platforms
Session 7: The Metaverse is Here! The Boom in Blockchain Gaming & Virtual Real Estate
These sessions help you master the mechanics of buying, selling and storing cryptocurrencies. This is perhaps the most unsettling part for newcomers. You learn the basics of, and have a chance to practice:
Opening an account on an exchange;
Setting up and using a hardware wallet to send and receive coins; and
Cashing out and keeping the appropriate records for tax purposes.
You also learn about common security risks and best practices to mitigate them.
NOTE: To get the most out of the Kit, please purchase a Ledger Nano S immediately, so you can practice the skills listed above.  See "What You Will Need" below for details.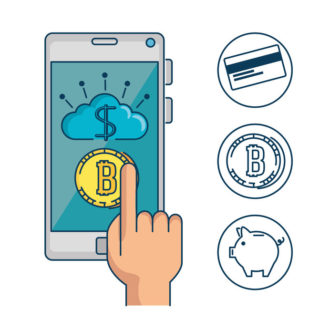 Session 8: The NFT Craze: Digital Assets & Their Starring Role in Metaverse Economies
Session 9: Tips for Designing & Managing Your Portfolio
Session 10: Movers & Shakers: Market Dynamics & Price Potentials
Bonus Session: Final Q&A & Dove Club Launch
This part of the Kit considers more advanced topics such as staking, airdrops, NFTs and the metaverse. Also a look at market dynamics with a focus on trends and an eye to the future.
Additional Bonuses: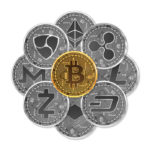 Best Practices for Starting Your Crypto Journey Safely
Tips for Doing Your Own Crypto Research (DYR)
Instructions to Set up Your Hardware Wallet
Send & Receive Coins Using Ledger Nano S
Set-Up & Track Your Portfolio
Get ready to redefine the perimeter of your comfort zone!
ADD ADDITIONAL CRYPTO SUPPORT AND COMMUNITY: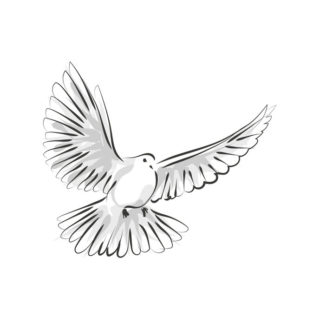 Through straightforward and practical homework assignments, self-reflections, class discussions and in-class activities, the Shift into Cryptos Kit helps you think and speak knowledgeably, and critically, about cryptocurrency-related topics.
Both co-hosts are available for additional Private Coaching. Chanel Monk for crypto and tech assistance. Christina Merkley for Inner Work assistance. Details are provided in this Kit.
After you have completed this preliminary Kit, you are welcome to join us and your fellow crypto enthusiasts in Dove Club. Our monthly Crypto Mastermind with Telegram Channel, for ongoing live community and camaraderie.
As the blockchain world continues to morph and evolve during this amazing time in our world!
WHO IS THIS KIT FOR?
This Home Study Kit is for people with little or no experience with cryptocurrencies or investing. It's also for beginner to intermediate investors who want to fill in missing gaps. It starts with basic principles and builds from there. It is designed for beginners who have an open mind, a can-do attitude, and the willingness to learn about these new technologies. You don't need to be a techie, but you should have good basic computer skills and be able to comfortably navigate the internet, download apps, and use two-factor authentication.
Please Note: Chanel Monk and Christina Merkley are NOT financial advisors and do not offer financial or investment advice. The Home Study Kit is for educational purposes to introduce you to the crypto terrain.  Any financial choices you decide to take are through your own sovereign power.   
---
A CRYPTO COURSE FOR CREATIVE / SPIRITUAL PEOPLE?
While most of Shift Into Cryptos involves explaining the fundamentals of blockchain and teaching you how to safely buy, sell and store cryptos, it is delivered with a special nod to the needs of creative and/or spiritually oriented individuals many of whom have struggled with, or have not been particularly interested in, financial matters.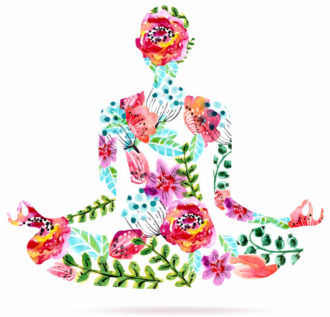 You may not think spirit would answer your call for abundance through something as crass as cryptocurrency but consider this: Celebrity psychic and cryptocurrency advocate Michelle Whitedove writes, "I predicted years ago that the good cryptos would do well. They are a gift from spirit. A chance for good people to do well and make money they would never have been able to otherwise."
Whether or not you agree with Whitedove, one thing is certain: The window for big gains is closing. Fortunately, you still have time to get on board before the fast-approaching tsunami of mass retail and institutional adoption sweeps this opportunity away. Of course, no one knows for sure how it will play out, but wouldn't it be great to have the basic knowledge and skills needed to take advantage of this unique opportunity, if it's right for you?
---
ABOUT YOUR INSTRUCTORS:
Chanel Monk's Bio:

A former head floor trader for Merrill Lynch Securities, Chanel left the world of institutional investment to obtain a PhD in the sociology of religion. Since 2005, she has worked as a college and university instructor. Although she is a highly trained researcher and critical thinker, she is not a cryptocurrency expert, financial planner, broker, accountant, or investment advisor. Rather she comes to you as a crypto enthusiast and fellow traveler captivated by how crypto works.
She is delighted to share her insights and firsthand experiences with other spiritual folk who want to get in on the action. Her motto: "Hey, I am no tech genius; if I can do it, you can too."
---
Christina Merkley's Bio:
Christina is the host of SHIFT-IT School – an online hub to assist in shifts and awakening. An internationally respected Visual Practitioner and Trainer, she offers leading-edge experiences for the creative and spiritually inclined.
She first learned about crypto, in a Peruvian ayahuasca retreat surrounded by millennial men … and has been hooked ever since!
She's delighted to pair with Chanel to offer crypto education for our demographic.  www.shift-it-coach.com.
---
WHAT YOU WILL NEED:
If you intend to practice buying, selling and transferring cryptos, you will need:
Decent computer and mobile phone;
A Ledger Nano S hardware wallet -only purchase from Ledger.com
Money to purchase a small amount of crypto (less than $50).
Optional but recommended if you plan to pursue investing:
A safety deposit box to store the backup for your hardware wallet; and
A subscription to a VPN service to protect your privacy online.
A downloadable Coin Report from one of our favorite resources ($99).
---
HOW TO ACCESS AND USE THIS KIT: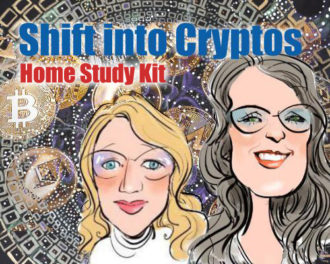 This Home Study Kit is immediately available via online purchase. You receive a personalized membership to SHIFT-IT School with access to all Kit materials.
We encourage you to proceed through the material in the order it is laid out, however, access to all modules is immediately given in case you want to follow the beat of your own drum.
The program is in English. A computer, tablet or phone is required to view and/or download videos and MP3s. A standard PDF Reader is required for documents. The program is divided into 10 Modules (listed earlier on this page) with additional Bonus Videos. You simply watch the Videos and read the PDFs to do the assignments.
This Kit does not include private time with us – you are on your own with the provided material. However, both co-hosts are available for Private Coaching should you wish to secure us for direct interaction. Plus after completing this Kit you are welcome to join Dove Club at any time!
---

WHAT'S INCLUDED AND PAYMENT OPTIONS:
2 Levels to Choose From:
REGULAR OR ACCESSIBILITY
Carefully Choose Your Payment Plan Below
---
REGULAR MEMBER –
$497.00 ($392 USD*)
Includes:
10 Video and MP3 Recordings of Live Classes (90-minutes each plus bonus time);
10 Slide Decks with Live Links;
Additional Bonus Session and Custom Tutorials;
Recommended Resources and YouTube Favorites;
10 PDFs of Online Forum Dialogues.
Repeater Status: Attend a Live Online Course at the Reduced Repeater Rate.
PAYMENT OPTIONS FOR REGULAR LEVEL:
1 payment of $497.00 ($387 USD*)
3 monthly payments of $182.00 CAD ($142 USD*)
7 monthly payments of $85.00 CAD ($66 USD*)
---
ACCESSIBILITY MEMBER –
$247.00 CAD ($195 USD*)
Includes everything that a Regular Member receives, at a reduced rate. For folks who can't afford regular level due to currency devaluation and/or financial difficulties.  Please be honest, so people from across the globe who truly need this option aren't negatively impacted.
PAYMENT OPTIONS FOR ACCESSIBILITY LEVEL:
1 payment of $247.00 CAD ($192 USD*)
3 monthly payments of $85.00 CAD ($66 USD*)
7 monthly payments of $40.00 CAD ($31 USD*)
---
* Fees are in Canadian Funds. USD fees quoted are approximate. The exact exchange fluctuates and depends on the day/time purchased and the policies of the credit card used (see www.xe.com for daily rate). Plus applicable taxes for Canadian residents. Payment plans are legal contracts to be fulfilled per the terms stated. The 1 pay is the most affordable option, as payment plans include additional fees. The first payment is immediate, then pulled every 30 days until complete.
---
Yours in financially shifting it,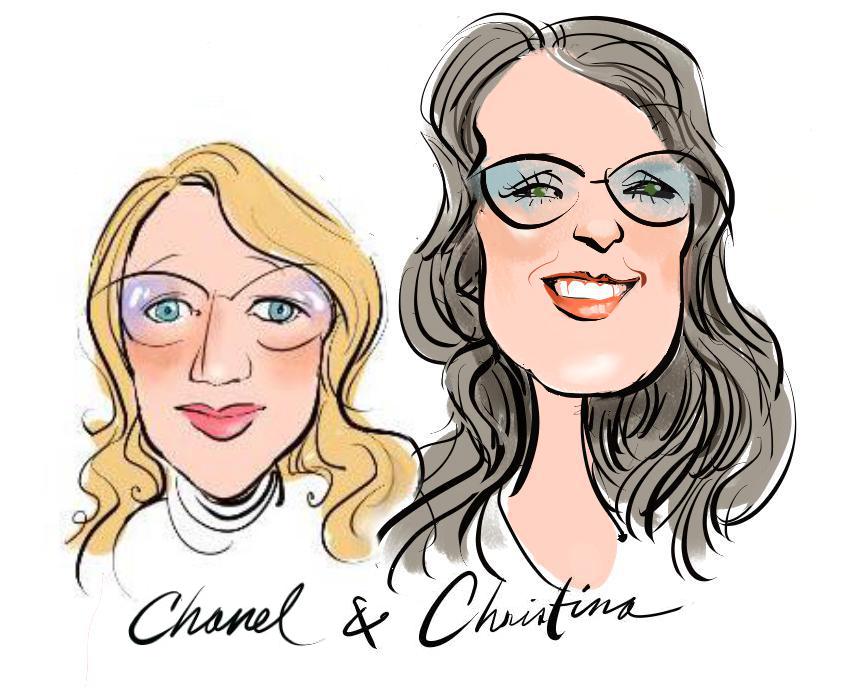 Chanel Monk & Christina Merkley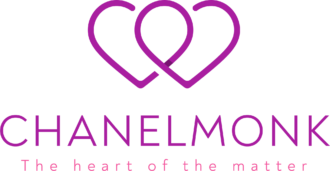 ---
P.S. Questions? Email admin@shift-it-coach.com. Exploratory Chats with Christina are available should you wish to discuss your fit.
P.P.S. A full overview of SHIFT-IT School courses and kits – Click Here.