A NOTE FROM CHRISTINA:

I've been nestling in these last weeks. The fall online offering of Fundamentals of Working Visually is trucking along. Great cohort mostly from North America, with one from Europe ... with various reasons for taking the course (brand new, been working a while and want further improvement, apply to new populations and types of process work, learn more about marketing, use in retirement, etc.).
I have laid the foundation with clear definitions, benefits, basic shapes, lettering and icons. The participants (all seasoned Process Professionals in their own right) have directed these new skills into the creation of their first Studio Work (push pieces to visually communicate information to the groups and individuals that they work with).
Wednesday I introduced Graphic Recording, including a demo on my digital tablet. I do prefer the ol' fashioned method of paper and markers but the tablet allows me to demo methods live on the webinar which is handy. Their assignment this weekend is to dive in and experiment with Graphic Recording (using canned content if they can't arrange a live setting). I'm looking forward to seeing their creations on Monday!
For larger view, more pics and comments see my Facebook Page.
In addition, I'm launching the upcoming Practical Energy Work online course, which starts on November 7th. It's been a long time in coming (since 2009 due to some energetic developments in my own life). I'm excited and enjoy seeing the registrations come in ... great people I've known over the years and also some brand new faces. Going to be a fascinating experience!
I've created some special codes to benefit sharp eyed readers who feel called to join us ...
Register and Apply Your Codes Here!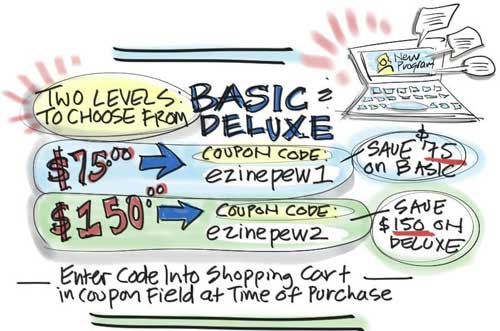 Today's article shares a new video I've created to explain a favorite Law of Attraction process called The Focus Wheel. I had a situation in my life that triggered me, so I used it to show how to do a Focus Wheel to shift your vibe ... it includes one of my Visual Maps so you can do it too.
Yours in SHIFTing IT,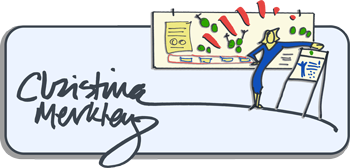 The SHIFT-IT Coach
& Process Skills Mentor
SHIFT-IT School: Upcoming Classes and Events


New Online Course
PRACTICAL ENERGY WORK
Left-Right Brain Synergy for Professional & Personal Results
Our modern world still operates on a left brain bias: analytical, mental and rational ... with serious consequences for individuals, groups and our planet-at-large. However our right brain is always there, albeit often underused and even denigrated. Learning to be 'whole brained' is a powerful advantage in life and work. Join me for this NEW online class to harness your right brain resources: emotions, subtle energy and intuition. Practical tools on energy management, law of attraction, trauma, brain wave mastery, problem-solving, etc. Guest experts. Plus community with other participants from across the globe.
New Course: Now Open for Registration
10 Weeks Online: Nov. 7 - Feb. 6 2016
Live Webinars: Saturdays, 1-2:30 p.m. PST
Full Details and Online Registration
Note: No Prerequisite
* See Special Codes This Week in Note From Christina section!
Get Clarity & Change in Work and/or Life:
SHIFT-IT ONLINE®
Online Class Supported By Visual Coaching Tools
Ready to get what you want?! My signature coaching group - gets you what you next want in your personal and/or professional life. You develop a crystal clear vision, unravel your resistance ... and rapidly SHIFT your world. Real-world strategic planning coupled with leading-edge energy alignment --- all in my innovative 'Visual Coaching' style. Join this supportive community with other like-minded SHIFTers from across the globe. The SHIFT-IT Home Retreat Kit® with 17 visual maps is included, plus handy Repeater Option for those joining us for your next round of manifestation!
Secure Your Space Now!
7 Weeks Online: Feb. 6 - Mar. 19, 2016
Live Webinars: Saturdays, 10-11:30 a.m. Pacific
Full Details and Online Registration
Note: Pre-requisite for Visual Coach Certification. FYI, Repeater Option available for those who have taken this program before and are ready for your next shift.
For Beginners Or Repeaters:
FUNDAMENTALS OF WORKING VISUALLY®
Visual Skills for Process Work with Groups and Individuals
This professional skills training (fully online) thoroughly covers the four main ways of working visually: Studio Work, Graphic Recording, Graphic Facilitation and Graphic Coaching. Over 87% of your consulting, facilitation, training, teaching and coaching clients are Visual Thinkers - these powerful visual skills boost the effectiveness of how you work with groups and/or individuals. This is the online version of my popular fundamentals training (no travel required). Attracts folks from across the English-speaking world - your Visual Tribe! Fully recorded, if you miss classes or want to watch at a time more convenient for you.
Currently On Early Bird: Act Early
9 Weeks Online: Feb. 22 - Apr. 27, 2016
Live Webinars: Mondays & Wednesdays, noon-1pm Pacific
Full Details and Online Registration
Note: Pre-requisite for Visual Coach Certification. FYI, Repeater Option available for those who have taken this program before and desire another round.
For Process Professionals Who Work With Individuals:
2016 VISUAL COACH CERTIFICATION®

10-Weeks Online: April 5 - June 14, 2016
Tuesdays Noon-1:30 pm Pacific

For coaches, counselors, therapists and others who work deeply with individuals. Add the power and innovation of Visual Coaching to your professional practice. Includes advanced Visual Coaching techniques, use of my SHIFT-IT System® with your clientele (17 visual maps), guidance in the 'template-izing' of your own intellectual property, plus marketing and biz development support

2016 Cohort... Apply Now!



Two Pre-requisites: SHIFT-IT Online and Fundamentals of Interactive-Visuals (or equivalent experience).
FEATURED ARTICLE:
NEW VIDEO: FOCUS WHEEL PROCESS WITH VISUAL MAP
This is a Process Worker's version of making lemonade from lemons.
I've been meaning to add a video to my previous blog post about the Focus Wheel Process to better show how it's done. It's one my most popular posts according to my stats program even though it's from years ago.
Seems many people out there are understandably still interested in this great process from Abraham Hicks.

So cool to see all the many, many countries they are searching from.
Originally I figured this video would be a clip from one of my past online programs where I have facilitated this effective process with many volunteers. So I stuck that idea on my miles long to do list (for some time when I'd be able to wade through video footage to find a good example).
However, all that changed one recent afternoon when I had a situation happen which triggered the sh#*t out of me.

I was SO bothered by this situation that I sat myself down to do some Inner Work on it. From hard won experience I know that trying to go about my day when I'm emotionally and hence energetically charged like that is NOT a good idea.
So I fired up my recorder and digital tablet to make this video below --- using myself as an example to show how to use the Focus Wheel to soften an initial knee jerk reaction to a bothersome incident. And as you can see from my postscript, it worked!
ARTICLE CONTINUED ON BLOG ... CLICK HERE TO VIEW
---
For the full SHIFT-IT e-Zine Archives: Click Here
For the full SHIFT-IT Audio Library (mp3): Click Here


Christina Merkley
The SHIFT-IT Coach &
Process Skills Mentor

SHIFT-IT Coach, Inc. is a boutique training and coaching company specializing in visual and energetic process work for groups and individuals. Founded by Christina Merkley, pioneering Visual Facilitator and Coach, she works deeply with individuals, partners and conscious businesses to define and manifest what you really want. Christina also trains Process Professionals from across the globe in her innovative ways of working. For more information visit www.shift-it-coach.com and www.visualcoaches.com.
IN THIS ISSUE:
>>Featured Article:
New Video: Focus Wheel Process With Visual Map

---
CONNECT WITH US:
---
BLOG ENTRIES:
Looking for more rich, SHIFT-IT content? Check out my blog for recent ramblings, resources and general interest features:
New Online Course Is Here: Practical Energy Work
A Graphic Tool for Planetary Visioning
Kundalini: What It Is And Why It Matters
Being In The Flow With Visual Process Work
Visual Coaching Acclimatization
Learn Graphic Recording: Online Class Available Across The Globe
Primordial Energy Activation & Transcendence (PEAT)
Are You Working For Light Or Dark?
Click here to read The SHIFT-IT Blog.
---
EZINE ARCHIVES:
Browse past issues here.
Listen to the eZine here.


---
PRODUCTS: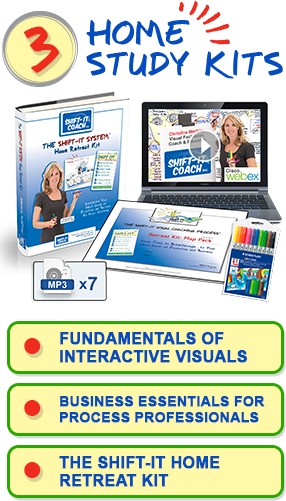 ---
Our Websites:
SHIFT-IT Coach, Inc
www.shift-it-coach.com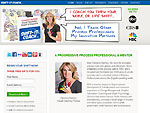 ---
---
Visual Facilitation
www.makemark.com