Hi! I'm Christina Merkley, Process Professional
Graphic Facilitator, Coach and International Educator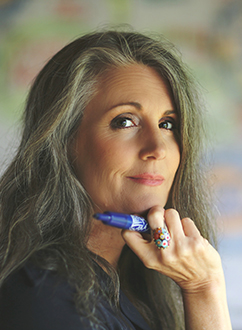 Did you know that up to 87% of the population processes and retains information best when a visual/somatic approach is used?
As a pioneering Process Professional in the field of Graphic Facilitation and Coaching, I've been using hand-drawn visuals for over 25 years to help organizations and individuals make successful professional and personal changes.
Today, I facilitate groups, coach individuals and train others across the globe: helping you draw your vision and erase your resistance.
Let me help you make your SHIFT and empower you to SHIFT others too!