Next SHIFT-IT Online Retreat: Weekly, January 20-March 2, 2024

I'm Christina Merkley and as "The SHIFT-IT Coach" I help you meet and shift your life.
I'm a pioneer in a niche methodology called Visual Coaching.
Using spontaneous hand-drawn visuals to literally draw your inner wisdom out.
I work with thoughtful people from across the globe. Some work in-person with me in beautiful Victoria, British Columbia, Canada. However, the majority join me online, either privately or in one of my public courses.
Below is my signature Visual Coaching course – The SHIFT-IT Retreat.
–
WHO IT'S FOR:
SHIFT-IT is for people who want or need to shift. Things may be going great, and you just need some help organizing your focus and momentum. Or things may not be going great, so you need some compassionate help in meeting what is, and figuring out what to do or how to be with it.
Most folks who come to SHIFT-IT are creative, or even spiritual … even if they don't identify that way.
When I say 'creative' I don't necessarily mean artistic (although you may be). I mean that you like to, or are interested in, being a 'co-creator' with life. You know that you cannot control or command life, however, you can get better, even skilled, at meeting and dancing with it.
SHIFT-IT uses visual methods to help you meet and deeply dance with life.
Visual doesn't mean you have to be an artist (although its great if you are). It means we use simple maps, coloring, writing, and maybe even some doodles … to connect with your rational intellect (Left Brain) and your creative intuition (Right Brain). Bringing them powerfully together and down onto paper (analog or digital). To help you SHIFT-IT!

–
RETREAT OUTCOMES:
Through the SHIFT-IT Visual Coaching Retreat You:

See, Understand and Make Peace with Your Past;


Pinpoint Where You Are Currently Satisfied and Where You Aren't;



Create A Compelling Vision of Your Longings;



Identify and Overcome Resistance, Misalignment and Sabotage;



Organize and Flow with Your Doings (or Beings!) … Dance with Life.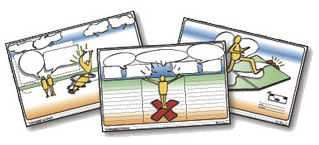 –
CURRICULUM:
Each Retreat is unique, given who comes, what is up for them, and what is up in the world at that time.
Common themes are transition, right livelihood, work, abundance, creativity, health, relationship, community, meaning, trauma, spirituality, society, loss, grief, ageing and conscious mortality.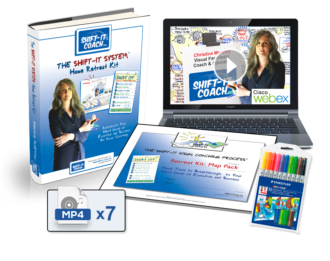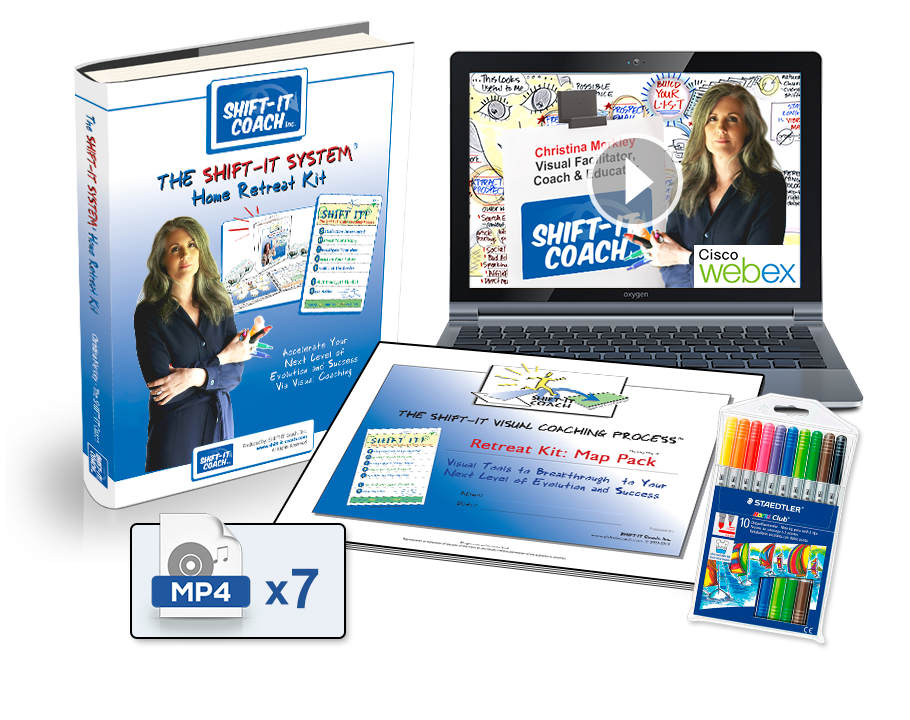 My signature coaching system, called "SHIFT-IT" provides the anchoring structure.
S = SATISFACTION INTERRUPTED
H = HARVEST YOUR HISTORY
I = INVESTIGATE YOUR NOW
F = FOCUS ON YOUR FUTURE
T = TROUBLE AT THE BORDER
I = INK IT DON'T JUST THINK IT
T = TAKE ACTION (or TAKE BEING)
Over the course of our time together, you complete the provided "Map Pack" … 17 visual maps that help you consecutively think, feel and dance with your life.
You can print off the maps and/or integrate them into digital tablets like iPads.
Your aesthetic can be as simple or as elaborate as you like or are capable of. My retreats attract people with all levels of artistic ability. From non-existent to expert. As you will repeatedly hear me say, "Visual Coaching is not about art, it's about process – the process of respectfully listening and interacting with yourself". However, if you are into creating art, that's cool too!

To assist you in understanding and creating the maps, you receive a SHIFT-IT Manual (full instructions). Also, throughout the retreat, I explain the maps and demo them with volunteers.
We also use a private online forum to share our maps with one another.
All of these approaches give you the guidance, safety and support you need to have a successful experience. Plus the Deep Dive level of the Retreat comes with three private coaching sessions, if you also want my confidential assistance.
---
Would you like even more details on SHIFT-IT?
I've got a lot more if you want it …
CLICK HERE FOR EVEN MORE INFO ON SHIFT-IT & MAPS GALORE

–
BONUS: HOME STUDY KIT – PRACTICAL ENERGY WORK
Over the two-plus decades of my coaching career, my work has become increasingly deep (thanks to a rather rambunctious kundalini rising, and also working alongside my amazing colleague, Anneke Lucas, on Shifting the Power).
Even though this Retreat is often a preliminary introduction for participants to my work, it's not a typical coaching container.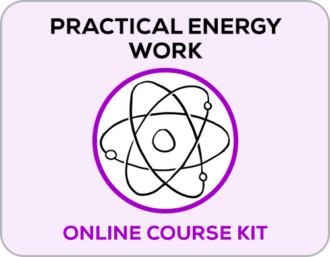 I work very emergently with whatever is present in the container. Sometimes that means jumping to more advanced work, including trauma and energetic alignment. Where the true shifts often lie.
As such, I'm now including my 10-Module Practical Energy Work Kit (a $247 value) as part of any SHIFT-IT Retreat.
So you have additional material and advanced protocols (including the crowd-pleasing Orphan Rescue and AlphaMind Workshop) to assist you with your shift.
Don't feel any pressure to get to this material if you don't feel drawn to it. It's definitely not for everyone, especially predominantly Left Brainers.
However, for some, maybe you, it's going to be a really useful resource that I can point you to, for additional education and support in the Right Brain realms.
As we want our full intelligence (Mind, Heart and Belly) working together as harmoniously as possible!
–
WHAT'S INCLUDED, DELIVERY AND PAYMENT OPTIONS:
FYI, given the hardships that many are suffering, I am continuing to offer the public SHIFT-IT Retreats at 50% off (something I've done for going on four years now). I've also included an Accessibility Rate for those who are hardest hit. Repeaters are welcome to use the Accessibility Rate too. And, the Deep Dive level which includes 3 private coaching sessions, is a crazy deal. As well, I've included the additional Kit for everyone, which is worth what the Retreat is being offered at!
Plus, if you are one of my graduated Certified Visual Coaches, you are always welcomed for free as an esteemed guest.

UPCOMING PUBLIC COURSES & OTHER OPTIONS
---
---
---
---
---
–
FREQUENTLY ASKED QUESTIONS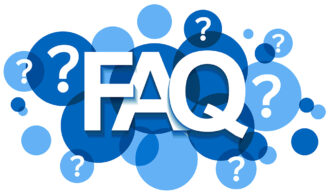 Answers to commonly asked questions …
How Many People Are in Each Group?
Who Comes & What Are They Like?
What Kinds of Results Happen?
When Will You Offer this Course Again?
What Is the Home Retreat Kit Option?
Do I Have to Draw to Participate?
Do I Have to Divulge My Private Stuff?
Is SHIFT-IT Religious?
Can I Use Your SHIFT-IT Maps with My Own Clients?
Can I Work Privately with You or a Certified Visual Coach?
Do You Offer Scholarships or Discounts?
Testimonials
–
ABOUT YOUR TRAINER: CHRISTINA MERKLEY
Christina Merkley coaches individuals and partners, facilitates groups, and is an internationally respected teacher of visual processing methods.
Through her SHIFT-IT School, she has trained thousands in all aspects of working visually. One of a handful of early Graphic Facilitation trainers, she's been a supportive midwife in the global spread of the specialty.
With a Masters Degree in Organizational Development & Transformation (ODT), she began her career in San Francisco as a Graphic Recorder and Facilitator, initially employed by David Sibbet and The Grove Consultants International. Her organizational clients have included Hewlett-Packard, Stanford, The American Institute of CPAs, the U.S. Department of Energy, the British Broadcasting Corporation, The Institute for the Future, The Gordon and Betty Moore Foundation and NASA.

Her love of personal growth drew her to the emerging field of Coaching, where she naturally integrated visual methods into process work with individuals, partners and intimate groups. She is the creator of the SHIFT-IT Visual Coaching System®, with 40+ visual tools.
In 2009, she experienced a kundalini rising that heightened her intuitive and energetic sensitivities.
A trauma-informed practitioner, Christina is well versed in many modalities: Strategic Planning, Visioning, Scenarios, Team Performance, Conflict Resolution, Appreciative Inquiry, Alchemical Hypnotherapy, Neurolinguistic Programming, Voice Dialogue, Parts Work, BodyTalk, Shamanic Journeying, Systemic Constellations, Compassionate Depossession and Psychopomp, The Unconditional Model and Non-Dual Inquiry.
Christina lives in beautiful Victoria, British Columbia, Canada. Metchosin is on the ancestral lands of the Sc'ianew First Nation.

---
Thank you for your interest in SHIFT-IT and Visual Coaching. If you are resonating with this special container, I look forward to hosting you at a public or private retreat. Wishing you all the very best with your shift!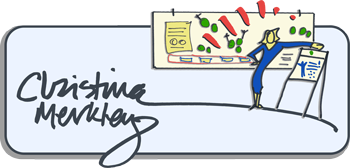 P.S. Questions? Email admin@shift-it-coach.com. You can request a free '30-Minute Exploratory Chat' if you like, to speak directly with me about which option would likely be the best match for you.
–
TESTIMONIALS:
I HAD A DISTINCT EXPERIENCE … MAKING FRIENDS WITH MY INNER CRITIC