NOW AVAILABLE IN 7 MODULE HOME STUDY KIT.
SHIFT FROM THE COMFORT OF YOUR OWN HOME!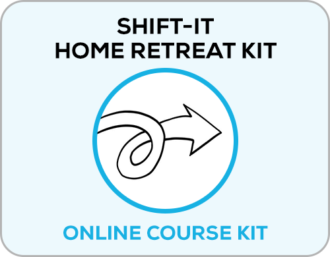 The SHIFT-IT Home Study Kit is my latest way of getting my leading-edge coaching to people across the globe who need it. The structure is honed from my Strategic Planning, Visual Coaching and Energy Work background across a broad range of clients and desires.
This Home Study Kit is based on my internationally acclaimed SHIFT-IT Online course. If you have not already read about this course, I suggest you visit that info page first, for preliminary context, then return to this page for specifics about the handy Home Study option.
Then Scroll Below for Specifics on The Home Study Option.
Quick Links:
Reasons People Opt For The Home Study Option
Home Study Curriculum: 7 Modules
How To Access and Use This Home Study
Personal Use of Maps
What's Included: Basic and Deluxe
Costs and Payment Options
Instant Online Purchase
---
REASONS PEOPLE OPT FOR THE HOME STUDY OPTION: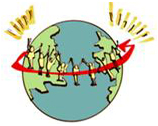 My clientele come from across the English speaking world: United States, Canada, and Europe. As well as Australia, New Zealand, Africa, and even Singapore, Japan and Korea, etc. I offer Private Coaching and group coaching via SHIFT-IT Online — however, those options don't always work for various reasons (availability, time zones, budget, etc.) Now with The SHIFT-IT Home Study Kit, there is a handy and affordable option for you to experience my innovative coaching from the comfort of your own location and timing. Access is immediate and you work at your own pace. Additional private support is secured via the Deluxe Option.
---
HOME STUDY CURRICULUM: 7 MODULES
The curriculum in The SHIFT-IT Home Study Kit is the same that I use in my live online course. In fact, you follow a 7-week live class (who meet once a week via webinars) as they make their way step-by-step through my material. I guide you, in the same order as the course you are watching. You witness their ahhas and insights and in turn, apply the SHIFT-IT material to the specifics of your own situation.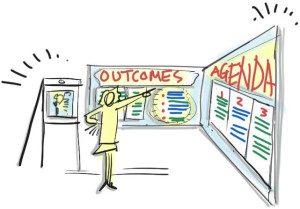 1. Welcome and Overview
2. Harvest Your History
3. Investigate Your Now
4. Focus on Your Future
5. Trouble at the Border
6. Action Planning
7. Class Closure and Implementation Coaching
---
HOW TO ACCESS AND USE THE HOME STUDY KIT: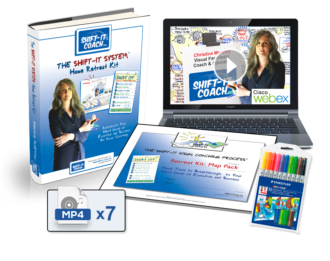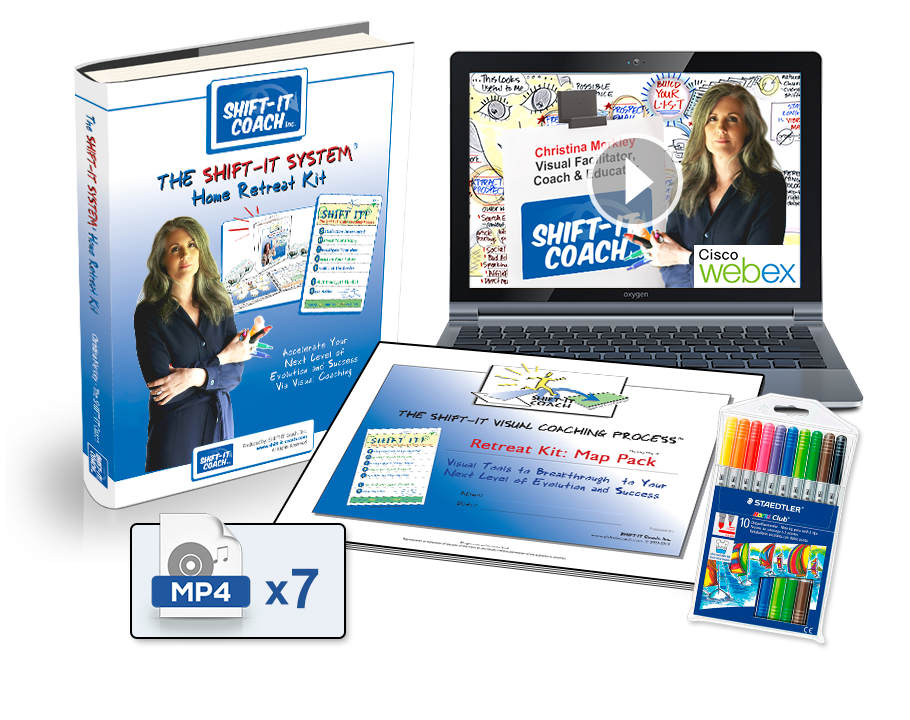 The Home Study Kit is instantly available via online purchase. Upon purchase, you receive a private password to my SHIFT-IT School and access to the SHIFT-IT Kit area. I encourage you to proceed through the material in the order it is laid out, however, access to all modules is immediately given in case you have an urgent need to view certain topic areas.
The program is in English. A standard video/audio player is required to view videos and MP3s and a PDF Reader to download and print documents. The program is divided into 7 Modules (listed earlier on this page). You simply watch the videos and read the PDFs on each module and follow the assignments.
Your Home Study Kit includes access to the SHIFT-IT Manual plus the beautiful Map Pack of 17 Visual Maps. Additional private coaching (Deluxe Option) is available so you can work directly with me in case you get stuck or want individualized attention.
---
PERSONAL USE OF PROCESS AND VISUAL MAPS: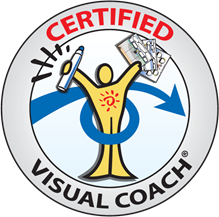 FYI: THE SHIFT-IT Home Study Kit (and all of its associated materials) are for your personal use only. I don't mind if you share them within your household … that is totally fine. However, if you are a Process Professional and wish to use my tools with other people I respectfully direct you to Visual Coach Certification which provides an individual license to do so (as well as the nuts and bolts training of how to properly use them with others).
---
FEES, LEVELS, AND PAYMENT PLANS:
There are TWO LEVELS of The SHIFT-IT Home Study Kit to choose from: Basic and Deluxe.
Also, an important FYI … fees are in Canadian funds. So for Americans, Europeans, and some other locales, this translates into additional savings for you! Now is a really good time to secure this highly useful experience. See currency converter.
---

OPTION 1:

BASIC PACKAGE $497.00

$248.50

Basic Kit Includes:
Downloadable SHIFT-IT Manual filled with 300+ pages that covers all 7 stages of visual coaching in excruciating detail (it really is as if you are sitting right next to me as I guide you through my system – nothing is left to chance);
Downloadable Color Map Pack: This handsome 8.5×11 workbook is in full color with 17 visual templates;
7 Downloadable  Video Recordings From a Live SHIFT-IT Online Retreat: Watch class participants navigate the SHIFT-IT System over 7 weeks and follow along at your own pace;
7 Downloadable MP3 Recordings From a Live SHIFT-IT Online Retreat: The flexibility of audio so you can plunk the tracks onto portable devices (so you can listen on the road while exercising, etc);
7 Downloadable Forum Documents From a Live SHIFT-IT Online Retreat: Gracious sharing, support, and camaraderie including map examples, recommended resources and report outs on results;
Qualify as Repeater for Upcoming Retreats : reduced fee on future retreats, when you are ready for your next round!
| | |
| --- | --- |
| 1 Payment | $497.00 $248.50 CAD |
| 3 Monthly Payments | $182.00 $91.00 CAD ($72 USD*) |
| 7 Monthly Payments | $85.00 $42.50 CAD ($33 USD*) |
OPTION 2: DELUXE PACKAGE $997.00 $498.50
Everything in the Basic Kit, Plus:
Printed Bound SHIFT-IT Manual: so your printer can take a break;
Printed Full Color Map Pack: handsome 11×17 workbook in full color;
10 Sturdy Colored Markers: for writing and drawing in your Map Pack;
3- 45-Minute Private Coaching Sessions with Christina Merkley: $797 value! … as a Deluxe Purchaser you save significantly off of my regular coaching rates. FYI, these sessions are conducted via handy Web Conference Technology (so we can SEE each other and the live Visual Coaching I do with you via my digital tablet). Great for navigating any maps you want help on and for implementation support as you take your Vision and Plan out into the world;
| | |
| --- | --- |
| 1 Payment | $997.00 $498.50 CAD ($382 USD*) |
| 3 Monthly Payments | $350.00 $175.00 CAD ($138 USD*) |
| 10 Monthly Payments | $110.00 $55.00 CAD ($43 USD*) |
PAYMENT TERMS:
* Fees are in Canadian Funds. The USD fees quoted are approximate. The exact exchange fluctuates and depends on the day/time purchased and the policies of the credit card used (see www.xe.com for daily rate). Plus applicable taxes for Canadian residents. Payment plans are legal contracts to be fulfilled per the terms stated. The 1 pay is the most affordable option, as payment plans include additional fees. The first payment is immediate, then pulled every 30 days until complete.
In closing, I hope I have made it clear why this Home Study Kit is a smart and convenient investment. I look forward to coaching you!
Yours in visual expansion,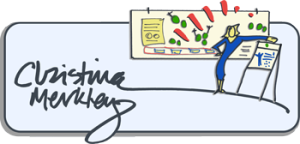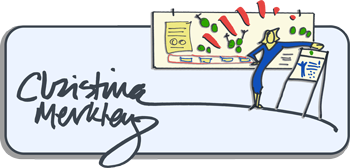 The SHIFT-IT Coach and Visual Skills Mentor
P.S. Further Questions? Email admin@shift-it-coach.com. You can also request a free '30-Minute Exploratory Chat' to speak directly with me if you'd like.
P.P.S. Are you a coach, therapist or other Process Professional ethically enabled to work with individuals? If so, completing SHIFT-IT yourself is one of the prerequisites for being able to use my SHIFT-IT System with your own clients (the other pre-requisite is Fundamentals of Interactive-Visuals or equivalent experience). See Visual Coach Certification for full details and Application Process (cohorts run annually beginning in April).