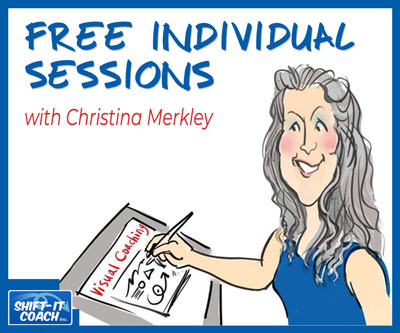 Issues are rising to the surface to be dealt with, both individually and collectively, during these amazing and scary shift times.
My public service work is to offer Recorded Individual Sessions (scroll below for details) and Public Visual Satsangs.
To provide safe places for individuals, alone and in group, to process their thoughts and feelings. To contact their own unique inner intelligence. To determine what to DO (Mind), or how to BE (Heart), during these intense times.
Each session is unique, although there are often common themes that we witness again and again.
Modalities range from Self Inquiry, Systemic Constellations, Polarities, Parts Work, Visioning and more. I often use one of my 40+ visual templates, which helps guide and organize the content.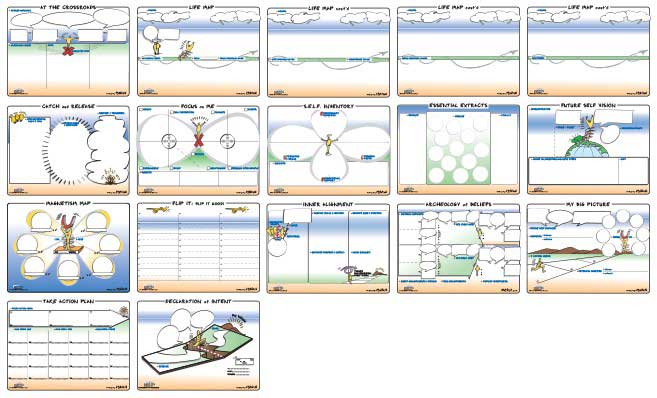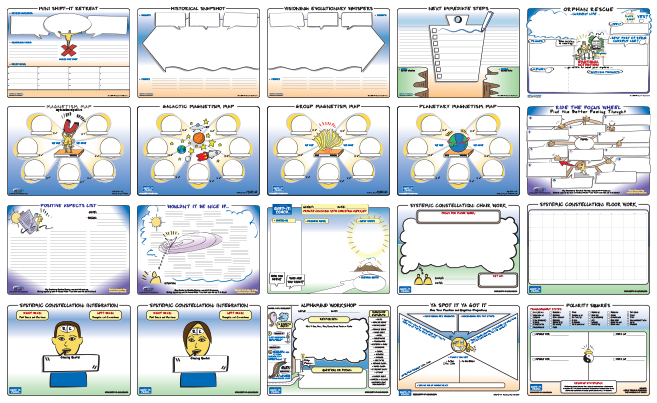 I have extensive experience in Graphic Facilitation, Coaching and many processing modalities (see my Left Brain Story).
In 2009 I had a contact experience via some orbs in my living room, and my already active kundalini process was accelerated (see my Right Brain Story).
Given the range of my own experiences, I work with normal everyday coaching issues (right livelihood, money, relationship, health, etc.), and also work with diverse spiritual and multi-dimensional topics (energetics, crossing over, kundalini, awakening, etc.). Increasingly non-dual Advaita Vedanta principles are emerging.
---
HOW TO BOOK YOUR FREE SESSION:
We work on Zoom. I use and screen-share my large digital drawing tablet, doodling as we go.
Individuals may use a real first name or an alias. Video on is appreciated, however, you may turn off your video if anonymity is more comfortable. Recordings are shared on my blog and eZine.  Hosted on  YouTube or Rumble, depending on the nature of the content.
Register via the button below. An immediate auto-email is sent (check filters, especially if using Gmail). The auto-email contains a few simple questions. Upon receipt of your answers, you are sent a scheduling link.
CLICK HERE TO BOOK YOUR SESSION
Need Help?  Contact the SHIFT-IT Team at admin@shift-it-coach.com
---
VIDEO LIBRARY:
More conventional topics are hosted on my YouTube Channel. Things that get censored elsewhere are on my Rumble Channel.
Browse to find topics of interest to you, and parallel processing along. Together we SHIFT-IT!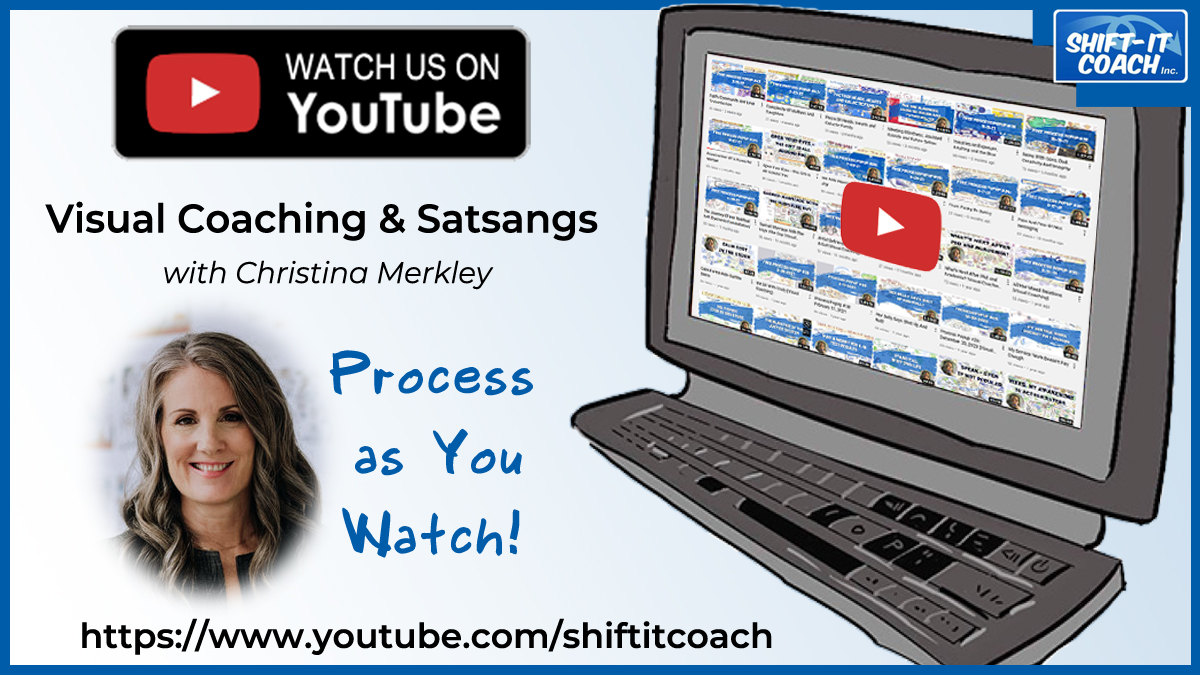 ---
PRIVATE SESSIONS AND TRAININGS:
Shy to share your personal stuff publicly? Understandable. For info on private individual sessions and private groups, click here.
Want to learn how to work visually too? You can! For info on trainings, including Visual Coach Certification, click here. That's the way you ethically use my techniques and tools with your own clientele.
Yours in SHIFTing IT,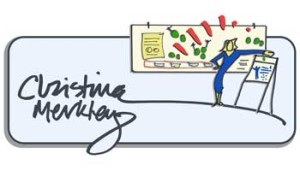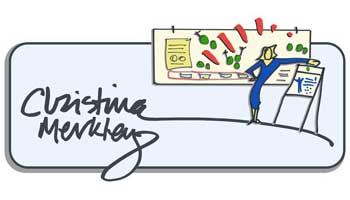 Christina Merkley
The SHIFT-IT Coach
---
Questions or Need Help:  Contact the SHIFT-IT Team at admin@shift-it-coach.com
---