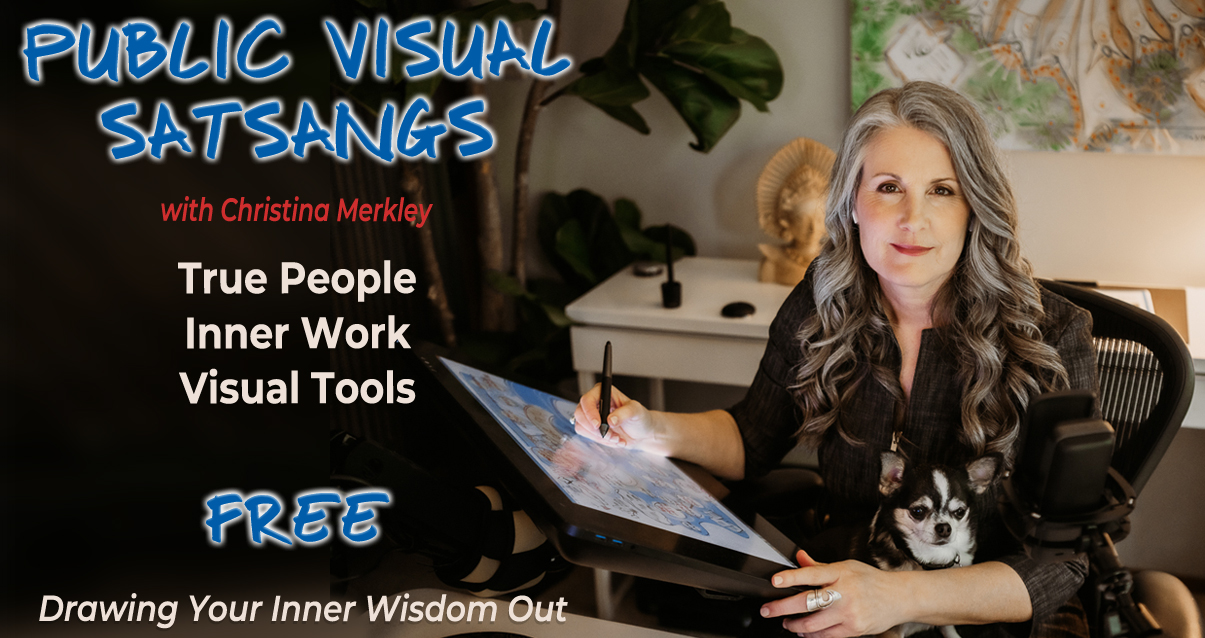 My Seva (public service work) is to offer Free Visual Satsangs (scroll below) and Free Individual Sessions.
To assist thoughtful people around the world to consciously meet these intense times: pandemic, mandates, racial justice, environmental and economic uncertainty, polarized politics, war, and the other ups and downs of life in the 2020s.
NEXT PUBLIC VISUAL SATSANG:
Sunday, October 15, 1:00 – 3:00pm, Pacific Time
convert to your zone
An immediate auto-email is sent (check filters, especially if using Gmail). You receive ongoing notifications of new dates, logistics, video recordings and any visual maps created. Come live to as many as you like. Unsubscribe at any time. Need Help? Contact us at admin@shift-it-coach.com
---
WHAT'S A VISUAL SATSANG?
Hi, I'm Christina Merkley, the SHIFT-IT Coach.
Satsang / satsanga / satsangam is a word that comes from Sanskrit, meaning to associate with true people or to be in the company of true people.
They are done 'visually' because I take notes as we go! Working visually helps people 'see what they mean' and retain their insights.
Each Visual Satsang is different. They are co-created each time with those who come and what arises forth from them. Embedded within the larger context of our world, in that moment in time.
We briefly meditate (10 minutes), check-in and then use various processing techniques (Self Inquiry, Systemic Constellations, Polarities, Parts Work, Visioning, etc.). To honestly meet what IS (good, bad and so called ugly) in our ever-evolving now.
Satsangs are online via Zoom.  I use my digital tablet and collection of Visual Maps, to literally draw out what organically emerges each time.
I have extensive experience in Organizational Development, Facilitation, Coaching and many process modalities (see bio here).
---
VIDEO LIBRARY:
Public Visual Satsangs recordings are hosted on my YouTube Channel. Browse to find topics of interest to you, and parallel processing along.  Together we SHIFT-IT!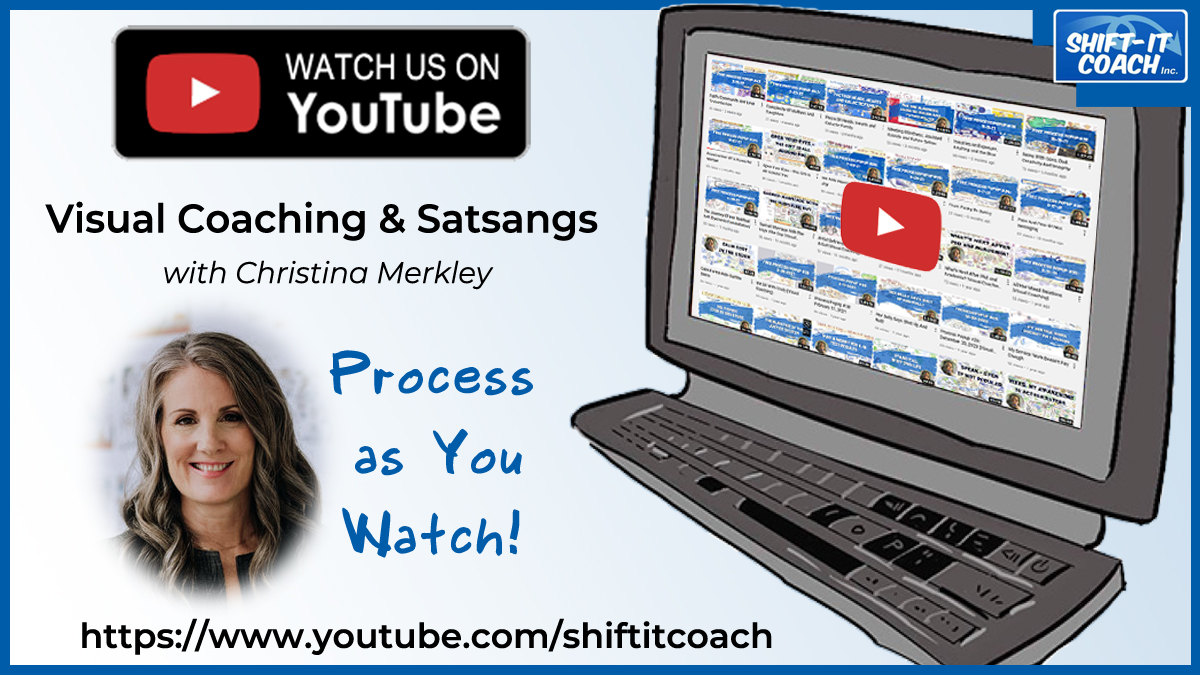 ---
PRIVATE SESSIONS AND TRAININGS:
Shy to share your personal stuff publicly? Understandable. For info on private groups and individual sessions, click here.
Want to learn how to work visually too? You can! For info on trainings and events, click here.
Yours in SHIFTing IT,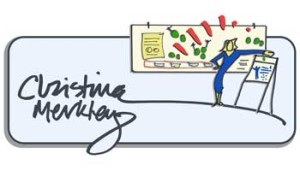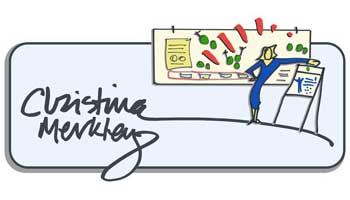 Christina Merkley
The SHIFT-IT Coach
---
Questions or Need Help:  Contact the SHIFT-IT Team at admin@shift-it-coach.com
---