Leading Edge Methods for Individual and Organizational Change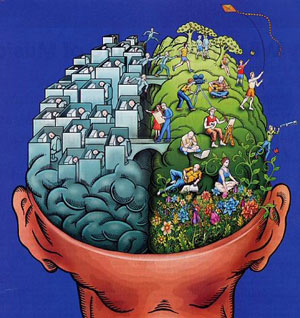 Christina Merkley facilitates groups, coaches individuals, and is an international recognized trainer.
Her methods bridge Left-Brain Organizational Development and Strategic Planning with Right-Brain Graphic Facilitation and Emotional Intelligence.
With a Masters Degree in Organizational Development & Transformation (ODT), she worked in the 1990s in San Francisco as a Graphic Recorder.  Employed by David Sibbet and The Grove Consultants International, she was an early adopter of visual methods,  traveling extensively throughout North America and Europe. She was one of only a handful of Visual Skill trainers in the world at that time and has played an instrumental role in the global spread of the methodology.
Since 2001, she's been a lead Graphic Facilitator specializing in Strategic Planning and Visioning settings working for such notable clients as Hewlett-Packard, eBay, Stanford University, The American Institute of CPAs, BBC, U.S. Department of Energy, The Institute for the Future and The Gordon and Betty Moore Foundation.
Christina Merkley's Visual Bio:


Click Here for Enlarged View
After a decade in the United States, she returned to her home town of Victoria, British Columbia, Canada and created SHIFT-IT Coach, Inc. Through in-person and online courses in her SHIFT-IT School, she has trained 2500+ Process Professionals from across the globe in all aspects of Working Visually (Studio Work, Graphic Recording, Graphic Facilitation and Graphic Coaching). Many of the notable names in this specialized industry have been or are her students and clients.
Christina is an early pioneer in Visual Coaching the 'niche within the visual niche' … using visual methods in Coaching, Counseling and Personal Growth settings.  Since 2010 she mentors others in the use of her methods and tools via Visual Coach Certification and maintains a busy Private Practice.
Christina is well versed in many other Process Modalities including Alchemical Hypnotherapy, Voice Dialogue, Trauma and Attachment, Appreciative Inquiry, Emotional Intelligence, BodyTalk, Enneagram,  Energetic Matrix and Systemic Constellations. As well as Internet Marketing and Business Development.  In 2009, she experienced a Kundalini Awakening, which heightened her already strong intuitive skills.  She shepherds Emotional and Vibrational Management in others via her Practical Energy Work programs.
---
CONTACT US FOR A FREE 30-MINUTE EXPLORATORY CHAT:
Christina Merkley and her team welcome your email and phone inquiries here. For assistance to determine which courses, services or products best suit you, simply request a free 30-minute Exploratory Chat.
Whiteboard Explainer Video Provides Overview of Christina Merkley's Journey: