Did you know that 87% of people are Visual Thinkers? That's why visual skills help you engage with clients, communicate effectively, learn and retain information and boost your critical decision-making skills.
The Fundamentals of Working Visually teaches the four main approaches for working with both groups and individuals: Graphic Facilitation, Graphic Coaching, Graphic Recording, and Studio Work. In this fun and interactive training, you learn foundational theory and very practical skills … deep mentorship to apply to your own environment!
Who It's For
Whether you work with groups or individuals, this course is for you — from business leaders, consultants, and facilitators to teachers, coaches and creatives. Join our global visual tribe and be inspired by the many ways you can apply these useful skills today!
---
3 Ways To Learn

ONLINE
This 18-session program involves twice-weekly live webinars with Christina and fellow participants from around the globe. You receive extensive training handbook, oodles of resources, plus private online forum to post work and get feedback as you progress. All sessions are video and Mp3 recorded for easy replay. Deluxe level includes 3 private coaching sessions with Christina.
January 20 – April 1, 2020
Done – See Home Study or Private Training Options Instead

IN-PERSON
Join us in beautiful Victoria, British Columbia, Canada for Christina's annual in-person training.  3 Day intensive with all supplies provided.  Deluxe level includes 3 private follow up coaching sessions (via private web conference) for continued support and integration.  To plan your stay in this small city with world class charm, visit our travel page.
July 9-11, 2020
Cancelled – See Home Study or Private Training Options Instead

HOME STUDY
Learn at your own pace in the comfort of your own surroundings with our complete Home Study kit. This course is perfect for those who aren't able to attend live online webinars or travel to Victoria. Purchase online and receive instant access to the entire course material. Includes Working Visually eCommunity for connection with other grads!
Immediate Online Access:
Learn From Your Own Home Right Now
Research states that up to 87% of the population are Visual Thinkers. Learn to tap the power of visual language to reach your clients more effectively!
People retain about 65% of what they see and only 15% of what they hear. Visual language promotes lasting images and idea retention!
Discover the Benefits of Working Visually
These methodologies are more than just pretty pictures! When you learn these skills, you'll be able to:
Increase clarity, retention, and understanding of key themes and ideas
Boost learning for visual and kinesthetic learners
Increase connection and communication
Revitalize energy, enable more complex discussion and engage others
Resolve conflict and prevent misunderstanding
Stand out from the crowd to your clients and increase sales closing rates
Discover the 4 Ways of Working Visually
"Research has shown that visual language used in meetings shortens meeting time by 24%. Visual language aids the decision-making process, 64% of participants made decisions after seeing visual displays".
---
Examples of Working Visually: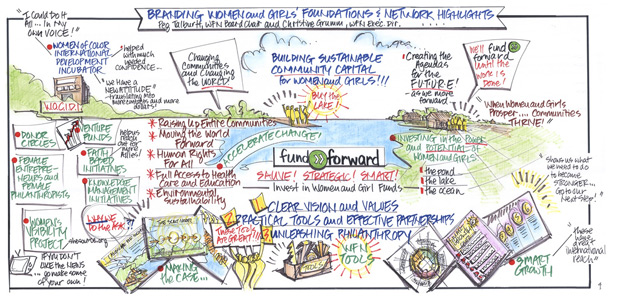 Graphic Recording (visual summary) of Conference Presentation (large view).
---

Model / Flowchart for Training Purposes (large view)
---

Graphic Recording Murals from Gabor Maté Workshop: The Wounded Healer
(large view)
---

Graphic Recording Murals from Gabor Maté Workshop: Compassionate Inquiry
(large view)
---
What's Included?
No matter which learning method you choose, we'll teach you how to apply the skills of working visually immediately in your work. Feel the markers in your hands and unleash your creative side–with plenty of direct support and feedback from our team! With new connections to inspire you, you'll exit the course with a renewed interest in your profession and a new understanding of how you operate in the world.

Online Training:
9 weeks of bi-weekly live webinars (18 hours of online instruction)
Q & A after each class
Webinar recordings (video and MP3 of every session)
Digital handbook and 10 instructional videos
Private online forum
All graduates receive membership in the Working Visually eCommunity, with free monthly drop-in webinars
DELUXE VERSION of this training includes three 45-minute private mentoring sessions

In-Person Workshop:
Three full training days (9-5 schedule)
Printed handbook
Markers plus use of all studio materials (paper, tape, cutters, pastels, stencils, etc.)
Morning and afternoon snacks (plus optional dinner on the second evening)
All graduates receive membership in the Working Visually eCommunity, with free monthly drop-in webinars
DELUXE VERSION of this training includes three 45-minute private mentoring sessions

Home Study Course:
18 Videos of Class Webinars (Plus Class Notes and MP3s)
10 Instruction Videos
Digital Handbook | 15 Chapters
3 Icon Libraries (Basic, Advanced and Personal);
Color Portfolio & Lettering Guide
Contracting & Agenda Examples
Summaries of Class Forum Discussions
Additional BONUS Videos:
Neuroscience and Working Visually with Dr. Mandy Wintink
Explainer Videos with Liisa Sorsa and Disa Kauk
Tablets and Working Digitally with Rachel Smith
Materials and Supplies with The Grove Consultants
Materials and Supplies with The Neuland Company
Art Lettering by Heather Martinez
Upcoming Course Dates
---
---
---
Frequently Asked Questions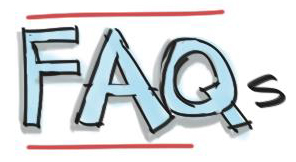 Here are some other frequently asked questions …
What is the Course Curriculum?
How Many People Are In Each Training?
Who Comes | What Are Other Participants Like?
Can't Make Dates. When Do You Offer Again?
What If I'm Scared by the Drawing/Art Stuff?
What If I Already Have Experience in Visual Field?
Are You Training Us On Your Visual Coaching Tools?
I Can't Attend Live, What Is Your Home Study Option?
I Want Customized Training, What Can You Do?
Do You Offer Scholarships or Discounts?
More Testimonials
---
In closing, if you are attracted to the visual way of working, I hope I have made it clear as to why this training is a smart professional investment. Fundamentals of Working Visually is one of the very few places IN THE WORLD where you can receive quality instruction by a proven, seasoned trainer in the full range of visual skills for use in process work with groups and individuals. I look forward to training you and introducing you to your wonderful colleagues!
P.S. Further Questions? Email admin@shift-it-coach.com. You can also request a free '30-Minute Exploratory Chat' to chat directly with me if you'd like.
---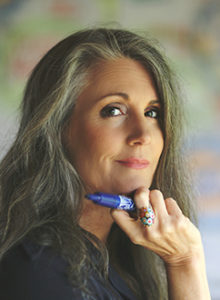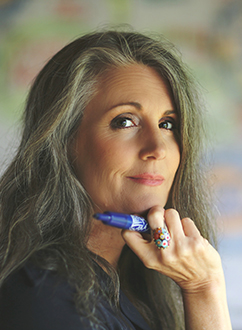 About Your Trainer: Christina Merkley
As an early adopter in this field, I've trained 2500+ people from across the english speaking world in working visually with groups and individuals and have personally mentored many of the prominent practitioners in this industry.
---
Testimonials:
What past participants say about their experience with this training:
HER ENCOURAGEMENT GAVE ME THE CONFIDENCE TO FULLY STEP OUT AS A VISUAL RECORDER – NOW I HAVE SO MUCH BUSINESS I'M CRAVING TIME TO CATCH MY BREATH!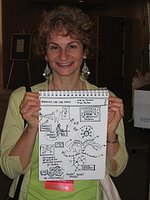 "I've now taken two of Christina's workshops and both have been excellent. She creates a lively and stimulating atmosphere, showers us with valuable resources, and is unfailingly helpful both during the workshop and in post-workshop coaching. It's great to have a generous pro like Christina share her expertise. Her encouragement gave me the confidence to fully step out as a Graphic Recorder, and she's continued to show a real interest in my progress – even made me one of her Preferred Partners! Now I have so much business I'm craving time to catch my breath! Amazing and exciting."
Avril Orloff
Graphic Recorder
Vancouver, British Columbia
I HAVE LEARNED SO MUCH … BEST 9 WEEKS EVER SPENT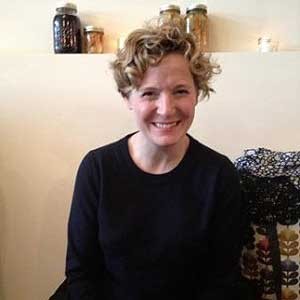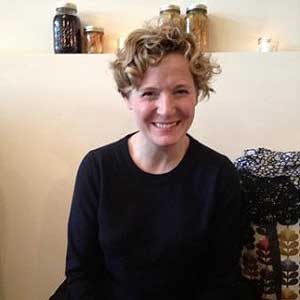 "I took the online version of Fundamentals of Interactive-Visuals, via the weekly webinars. Best 9-weeks ever spent!
I am already in the Graphic Recording field but still being new to the industry, decided to register for this 'fundamentals' course. I learned so much in that well spent 9 weeks and it's made my practice stronger for it, particularly in better space and role negotiations with clients, improved formatting of my wall charts and how to effectively handle World Cafe events.
The ongoing support given during and after the class has been great. I'm looking forward to taking more workshops with Christina in the future."
Anne Mann
Graphic Recorder | Designer
Seattle, Washington, U.S.A.
www.annemannstudio.com
I FOUND HER COURSE CONTENT TO BE THOROUGH, KNOWLEDGEABLE AND WELL ORGANIZED …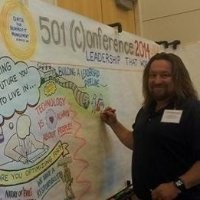 "Christina Merkley offers a number of fantastic programs (both online and in-person) for personal and professional development in and around the various fields related to Graphic Facilitation.
In attending Fundamentals of Interactive-Visuals I found her presentations and course content to be thorough, knowledgeable, and well organized …her utilization of current technology to be convenient, practical (and highly advantageous)…and, her manner and personality to be professional, yet warm and encouraging as well. I highly encourage other Process Professionals to take advantage of the many wonderful growth opportunities Christina has to offer!"
Greg Whicker
Graphic Recorder and Illustrator
Los Angeles, California, U.S.A.
www.facilitationgraphics.com
GAVE ME THE KNOWLEDGE AND SKILLS TO PURSUE MY VISION TO OPERATE MY OWN PROCESS BUSINESS … NOW WITH 'VISUALS' AS A TANGIBLE TOOL TO ASSIST.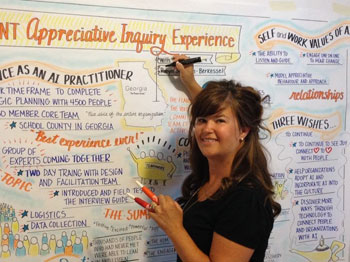 "I was introduced to the world of Graphic Recording in 2009 during a professional development seminar for teachers. I was fascinated by the increased level of engagement from participants as the use of the visual medium increased their interest and buy-in. I continued to observe Graphic Recording in various venues and used a Graphic Recorder in my thesis research.
I began to seriously consider Graphic Recording \ Graphic Facilitation as a career path and was fortunate to find Christina's Fundamentals of Working Visually. I traveled to lovely Victoria British Columbia for 3 packed days with her and a fabulous room full of diverse Process Professionals.
Returning home I set up my studio and within 5 days had completed my first pro bono mural, for a local organization, which is now proudly displayed in their lobby!
Fast on its heels, Christina referred a quick turnaround project from Florida. He loved his mural and I loved my first taste of providing Studio Work from a distance (was an effective and fun experience). I received my first pay cheque 2 weeks after completing the course! I definitely want to do more!
I believe strongly in the power of working visually and its application is so wide ranging. I'm using charts directly in my teaching, templates to interactively engage my groups, and having a blast creating murals and visual aids (and doing Graphic Recording) for other teachers, presenters, leaders and consultants.
I'm SO GLAD I followed my instincts to pursue work that speaks so strongly to me. And that I have Christina as my mentor to coach me. Ok Calgary and world-at-large, me and my markers are here!"
Joleyne Mayers-Jaekel, MA
Graphic Recorder | Mural Maker
ViClarity Inc., Calgary, Alberta, Canada
NOW MY VISUAL WORLD IS DIVIDED INTO 2 PARTS: BEFORE AND AFTER TRAINING WITH YOU
Professionally organized. Clearly informed to participate effectively;
Highly detailed materials, perspectives, techniques, methods, samples, videos and other resources;
Gave me a wide perspective about how can I integrate my landscape architecture, drawing, coaching, team facilitation and training skills;
Satisfied my left brain: What the distinctions of the work are: recorder, facilitator, coach. What my strengths and weaknesses are. What my vision as a Visual Practitioner is and what I want to create for my practice here in Turkey and why. My next steps all wrapped up in a visual action plan.
And my right brain jumped in to the depths of the visual ocean with Christina's leadership: listening, being in the moment, creativity, sharing, generosity, integrity, professionalism, vulnerability, flexibility, openness to learning, spirituality and alignment with visual / metaphorical world inside of me…
"Fundamentals of Interactive-Visuals was a birthday present from my dear boss. I would attend the online seminars and then excitedly share ideas with my work team. With their curiosity and support I am integrating visuals into the consulting, training and coaching work we do with our clients. This has so exceeded my expectations … I'm on my way!"
Sema K. Tezar, Visual Practitioner
Ankara, Turkey
Denge Merkezi Training and Consultancy