For Process Professionals Who Work Visually With Groups and/or Individuals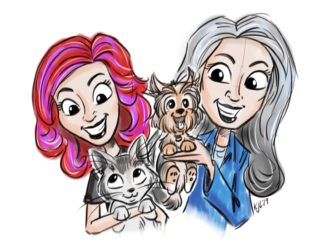 TWO NICHE EXPERTS
DEMYSTIFY THEIR GENRES!
Karen Lloyd and Christina Merkley (with sidekicks Skye and JJ) Teach Cartoon and Storyboard Techniques to Add to Your Graphic Recording / Graphic Facilitation Toolkit.
The niche field of Graphic Recording and Graphic Facilitation (GR/GF) has taken the world by storm as it radiates from North American and European urban centers out across the globe. As a result, more and varied Process Professionals are using spontaneous, live, hand-drawn visual techniques to help people effectively think and feel.
Both as employees embedded in various kinds of organizations (corporate, governmental and not-for-profit) and as self-employed independents in the gig economy.
Given the live nature of the GR/GF approach, Practitioners need a myriad of artistic skills in order to be able to listen, write and illustrate the thoughts and feelings of clients and properly tell their stories.
Process Professionals who aren't artists need to develop good-enough visual skills for the live and spontaneous aspects of working visually.
Process Professionals who do possess formal art training need to release perfectionism and standard rules in order to work in the speedy manner that GR/GF work demands.
This Online Study Kit caters to both audiences — Process Professionals who have no or little formal illustration or cartooning experience. And/or artists who need to truncate abilities in order to effectively work live and spontaneously.
---
COURSE OUTCOMES:
Learn Cartoon and Storyboard Techniques To Boost Range and Confidence;
Integrate Into Your Own GR/GF Practice Or Whatever Field You Play In;
Get Immediate Access to the Same Content As The Live Course Without Travel or Having to Wait for the Next Offering;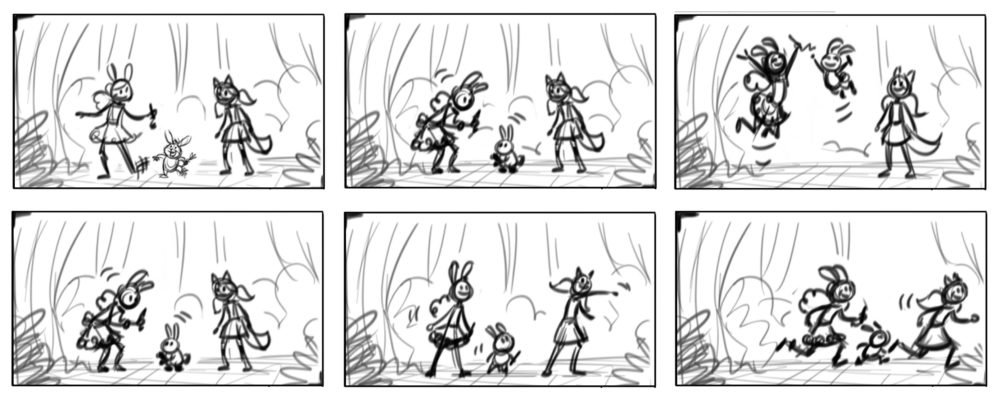 ---
CURRICULUM:
10 WEBINARS:
Join Karen, Christina and your cohort for online instruction (all webinars fully recorded). Add on the Deluxe Level for additional feedback, support and private mentoring.
MODULE 1: INFRASTRUCTURE AND DEFINITIONS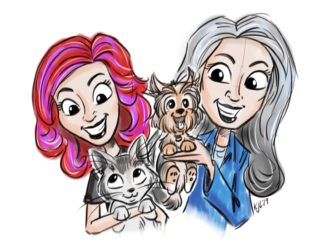 Meet Karen And Christina And Participants From Around The Globe;
Explanation of Logistics and Course Infrastructure;
Overview of 4 Applications In The GR/GF Niche Field. What Christina Calls The 4 Animals: Studio Work, Graphic Recording/Scribing, Visual Process Work With Groups And Visual Process Work With Individuals;
Overview of Cartoon and Storyboard Field: Karen's Career Highlights;
Appropriate Places To Weave Cartoon & Storyboard Techniques Into GR/GF;
MODULE 2: MATERIALS
More Introductions of Participants From Across the Globe;
Review of Previously Posted Assignment;
Analog Sketching Supplies and Where to Source Them;
Digital Environments: Hardware and Software Recommendations;
Show and Tell of Other Helpful Resources;
Assignment: Gather Your Materials.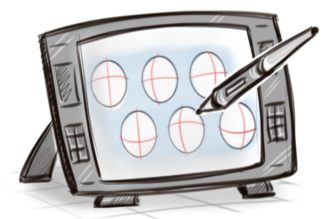 MODULE 3: COMPOSITION AND OBJECTS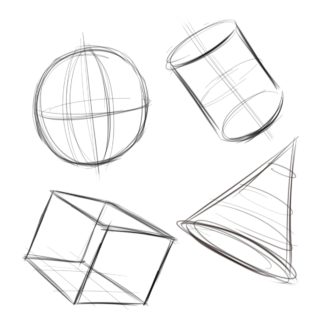 Review of Previously Posted Assignments;
Drawing Simple Objects and Growing Them;
Breaking Down Complex Images into Manageable Elements;
Composition and Basic Planning Principles;
Guided Assignments to Immediately Apply What You Learn
MODULES 4 & 5: BODIES AND HANDS
Adult, Child, and Animal Body Proportions;
How to Quickly Find and Sketch the Line of Action in a Body;
Common Action Poses and Generic Figures for a Multitude of Uses;
How to Capture the Unique Figures, Gestures and Dynamic Movements Within The Rooms and Topics That You Work In; Live Instructional Demos By Karen;
Guided Assignments to Immediately Apply What You Learn
Review of Previously Posted Assignments;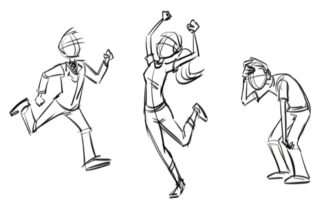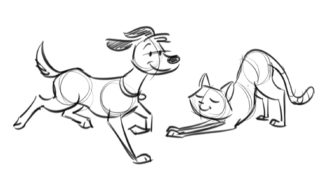 MODULES 6-7: FACES AND EXPRESSIONS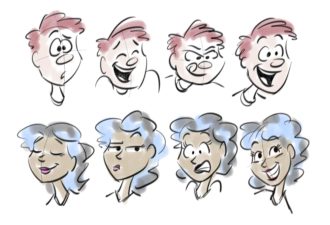 Head Proportions and Head/Face/Neck Angles;
Live Instructional Demos By Karen;
Frank Discussion of Diversity, Client Politics and Power Dynamics in the Room (How To Be Respectful Yet Also True To What You See);
Pros and Cons of Working From Photos Versus Live Sketching;
Guided Assignments to Immediately Apply What You Learn.
Review of Previously Posted Assignments;
MODULE 8: PLACES AND PERSPECTIVES
Review of Previously Posted Assignments;
Basic Principles of One, Two and Three-Point Perspective;
How to add Depth to your Drawings of Interiors and Exteriors;
How to Fit Furniture and People in a Space so it can look Proportionally Correct;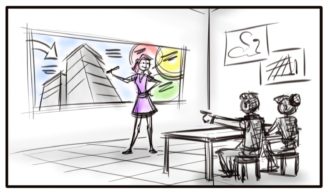 Common Perspective Mistakes and How to Avoid Them;
Instructional Demos By Karen;
MODULE 9: SKILLFULLY TELL YOUR CLIENT'S STORY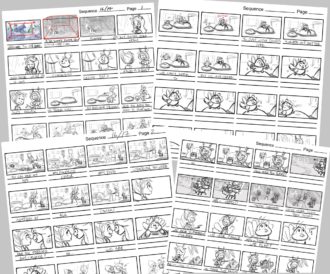 Review of Previously Posted Assignments;
Learn Karen's Personal Technique of Teaching Shot Choice to Help Tell a Story.
We'll Cover all the Basic Shots Used in Film Making/Animation, What They Convey to an Audience and how They Can Best Work For You Too;
Instructional Demos By Karen;
MODULE 10: PERSONAL & BUSINESS DEVELOPMENT
Review and Feedback of Previously Posted Assignments;
Inner Work for Creatives: Analysis/Paralysis, Comparison-itis, Perfectionism, and Other Self-Imposed Limitations;
Visual Coaching Demo By Christina: Visioning and Resistance Exercises;
Money and Marketing: How they Get Clients, What a Typical Client Day is Like, Contracts, Fees, and Other Inside Scoop;
Closure for Basic Level Members.
6 BONUS VIDEOS
Video: GR/GF Definitions: The 4 Animals of Working Visually
Video: The Grove Consultants: Supplies and Products with Laurie Durnell
Video: Neuland: Supplies and Products with Guido Neuland
Video: Art Lettering with Heather Martinez
Video: Working Virtually With Lisa Moore
Video: Working Virtually with Rachel Smith (Includes Brush Set)
DELUXE MEMBERS: ADDITIONAL INTEGRATION SUPPORT
3 Additional Group Mentoring Sessions For Deluxe Members.
Plus Two Private Mentoring Sessions – One With Karen and One With Christina. Via Online Web Conference (45 Minutes Each). Directly Connect to Get One-to-One Feedback on Your Work, Ask Questions and Pick our Brains.

---
WHO THIS PROGRAM IS DESIGNED FOR:
This program is specifically designed for Visual Process Professionals — people who help groups and/or individuals think, feel and process in corporate, governmental, not-for-profit and other settings. Consultants, Facilitators, Trainers, Managers, Supervisors, Coaches, Counselors, Therapists, Graphic Recorders and the like. You most likely have invested in some beginner or even advanced training in the niche skills of Graphic Recording and/or Graphic Facilitation (Fundamentals of Working Visually and Magic Marker Masterminds or equivalent experience) … and would like to broaden your ability and confidence in live, spontaneous sketching, drawing and caricature. Others who benefit from this course are illustrators, graphic designers, cartoonists and other types of artists and creatives who are curious about applying their skills to the live GR/GF markets.
---
ABOUT YOUR INSTRUCTORS:
Karen Lloyd showed a talent for drawing cartoons and animals at a very young age. After completion of Illustration & Design at Dawson College, she had a 10 stint career as a Graphic Designer. Then Vancouver Film School in Classical Animation.
Armed with a love of acting and comedy, Karen discovered she had a 'knack' for storyboarding. She's been in the animation business for 22 years storyboarding and directing on various animated TV shows and DVD projects.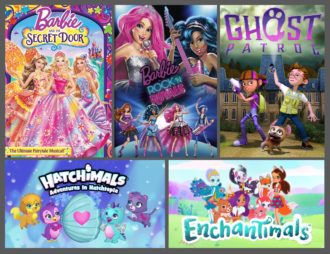 Her directorial segue was with 'Barbie and the Secret Door' followed by 'Barbie in Rock N Royals' and is busy on long and short form projects in both 2D and 3D animation.
Karen taught Storyboarding at Vancouver Film School for 8 years and loves mentoring others in the craft of Visual Storytelling. For more info see karenjlloyd.com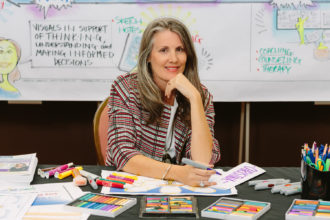 Christina Merkley is a seasoned Visual Practitioner specializing in Organizational Development and Change Management with a niche in Strategic Planning and Visioning with groups and individuals. A well-respected trainer and mentor in the GR/GF field she's trained 2500+ including many prominent personalities in the field. For more info see www.shift-it-coach.com
---
HOW TO ACCESS AND USE THE HOME STUDY KIT:
The Fast & Loose Sketching Kit is immediately available via online purchase. Upon registration, you receive a personalized membership to Christina's SHIFT-IT School with access to all Kit materials.
We encourage you to proceed through the material in the order it is laid out, however, access to all modules is immediately given in case you want to follow the beat of your own drum.
The program is in English. A computer, tablet or phone is required to view and/or download videos and MP3s. A standard PDF Reader is required for documents. The program is divided into 10 Modules (listed earlier on this page) with 6 additional Bonus Videos. You simply watch the videos and read the PDFs on each module and follow along with the assignments.
The Basic Level of this Kit does not include private time with us – you are on your own with the recorded material. The Deluxe Level of this Kit comes with access to 3 Additional Integration Modules PLUS 2 Private Mentoring Sessions – 1 with Karen and 1 with Christina (each Private Mentoring Session is 45 minutes each delivered by private web conference).
---
WHAT'S INCLUDED:
There are two levels to this program: Basic or Deluxe. Plus handy payment plans depending on your needs.
FYI, fees are in Canadian funds. Your Credit Card converts into your currency at the time of purchase. Currently, the Canadian dollar is low (it hasn't been this low for a decade), so for Americans, Europeans, and some other locales, this translates into additional savings of 25% or more! See currency converter.
---
CHOOSE YOUR LEVEL OF PARTICIPATION BELOW:

---
BASIC MEMBER: $497.00
$248.50
10x 90-min Webinars
Video And Mp3 Recordings Of Each Webinar
Presentation Slides And Handouts
Generous Q&A after Each Live Webinar
Organized Assignments & Infrastructure
| | |
| --- | --- |
| 1 PAYMENT OF | $497.00 $248.50 CAD ($196 USD*) |
| 3 PAYMENTS OF | $182.00 $91.00 CAD ($72 USD*) |
| 7 PAYMENTS OF | $85.00 $42.50 CAD ($33 USD*) |
---
DELUXE MEMBER: $997.00
$498.50
Everything in the Basic Level Plus:
3 More Webinars
45-Minute Private Mentoring Session With Karen Lloyd
45-Minute Private Mentoring Session With Christina Merkley
| | |
| --- | --- |
| 1 PAYMENT OF | $997.00 $498.50 CAD ($393 USD*) |
| 3 PAYMENTS OF | $350.00 $175.00 CAD ($137 USD*) |
| 10 PAYMENTS OF | $110.00 $55.00 CAD ($43 USD*) |
---
PAYMENT TERMS:
---
We're both very excited to share our knowledge and experience to assist you to up-level your drawing skills and speed!
Yours in visual expansion,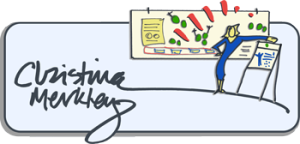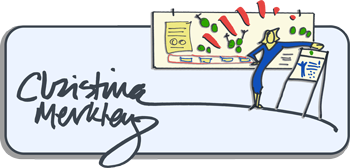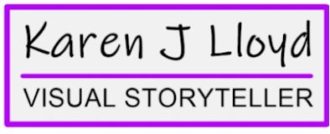 P.S. Questions? Email admin@shift-it-coach.com. Also, feel free to request an Exploratory Chat directly with Christina to discuss this course.