Come To Beautiful Victoria, British Columbia
Want to work with Christina Merkley in person? If so, you'll need to get yourself to Victoria, British Columbia, Canada, her charming home base …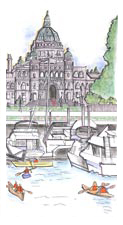 Find out what the locals know, Victoria, British Columbia is a jewel of a location! Located on the tip of a large island, kiddy-corner to Seattle, WA and Vancouver, B.C., this city is an attraction onto itself. Sunny, moderate temperatures in the summer, and mild and misty in the winter … Victoria has lots to see and do. As an international vacation destination there is a full range of local accommodations to choose from as well as great restaurants, golf, whale watching, hiking, sailing, fishing, First Nations culture, museums, spas …etc!
Want some more information on Victoria, B.C.?
Check out these great sites chock full of information on the local sites and amenities.
www.tourismvictoria.com
www.victoria.ca
www.vancouverisland.com
www.travel.bc.ca
www.victoria-bc.com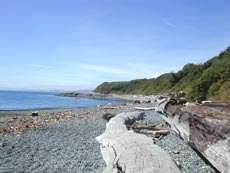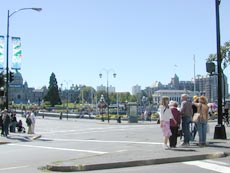 ---
Transportation to Victoria:
Victoria, British Columbia is located on the tip of Vancouver Island, nestled on the Canadian and U.S. border on the Pacific Northwest. You can access Victoria via air and ferry transportation from either Vancouver, B.C. or Seattle, WA.
Air Transportation:
Major Airlines:
Most Canadian and American airlines operate connecting flights to Victoria (there are even a few direct flights) via the Victoria International Airport.
Charter Airlines:
Some people prefer to take quick charter flights over to Victoria from either Vancouver or Seattle. Some of these companies also offer package deals on accommodations. Here are a few of your options for spectacular scenery and a quick and exciting way to get here: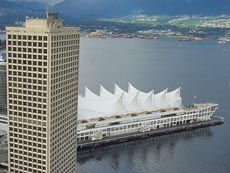 Vancouver-Victoria (and return):
www.helijet.com
www.harbour-air.com
Vancouver Tourism Info:
www.tourismvancouver.com
Seattle-Victoria (and return):
www.kenmoreair.com
Seattle Tourism Info:
www.visitseattle.org
Water Transportation (Ferries):
As Victoria is on and island you either have to fly or take a ferry. The ferries to Victoria can be a novel experience if you've never experienced them before. The scenic views on the Vancouver-Victoria route have been featured in a number of movies over the years and if you get lucky, you might spot some killer whales on your way over!
Ferries operate from the Seattle side and the Vancouver side. The Seattle ferries land right in downtown Victoria. The Vancouver ferries land about 30 km north of Victoria. If you are taking the Vancouver ferry its best to also arrange ground transportation (either rent a car, or take the handy coach bus service which runs from downtown Vancouver or the Vancouver Airport to the bus terminal in downtown Victoria).
A lot of these transportation companies also offer package deals on accommodations, so be sure to check out and compare their handy offerings.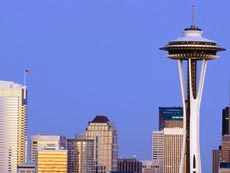 Seattle to Victoria:
www.cohoferry.com
www.clippervacations.com/clipper-ferry/
www.wsdot.wa.gov/ferries/
Vancouver to Victoria:
www.bcferries.bc.ca
www.bcfconnector.com
If you have any questions just contact my team at admin@shift-it-coach.com.  Have fun with your travel arrangements and I look forward to meeting you soon!