Below are "Sessions Packs" to secure me as your confidential ally.
These Visual Coaching sessions are 45-minutes each, conducted via Zoom.
You are in your location and I am in mine.
I use a digital drawing tablet while we work, and screen share the live Visual Notes as I literally draw your answers out of you.
The Visual Notes are also emailed to you afterwards.
I coach on a range of both "Left Brain" (rational and business) and "Right Brain" (emotional and personal) topics. For most clients its usually a mix of both … Whole Brain!
Left Brain | Outer Work:
Right Brain | Inner Work:
Personal Visioning, Planning, Trauma and Resistance (see SHIFT-IT);
Non-Dual Inquiry, Polarities and Parts Work (see Visual Satsangs);
Creativity, Intuition, Awakening, and Kundalini Support (see Practical Energy Work);
Spirituality, Aging, Illness, Dying, Grief, and Beyond the Veil.
I have extensive education and experience in many modalities.  Am an internationally respected Coach and Mentor, with my own signature approach (see bio). As such private coaching is priced accordingly. If private rates are prohibitive, see Free Process Groups and Free Individual Coaching.  Also see public programs for group offerings.
Fees are in Canadian Currency (CAD), which is low at the moment. Americans, Europeans and some other regions significantly save (up to 25%+) due to currency differences (compare currencies here).
Given the magnitude of all that is shifting in the world, I've temporarily reduced my fees for more accessibility.
VISUAL COACHING SESSIONS: PANDEMIC PRICES
| | | |
| --- | --- | --- |
| 1 Session | $297.00 $207.90 | Order Now » |
| 3 Sessions | $797.00 $557.90 | Order Now » |
| | 3 Payments of $275.00 $192.50 | |
| 6 Sessions | $1497.00 $1047.90 | Order Now » |
| | 3 Payments of $525.00 $367.50 | |
| | 5 Payments of $325.00 $227.50 | |
| 12 Sessions | $2497.00 $1747.90 (Best Pricing) | Order Now » |
| | 3 Payments of $850.00 $595.00 | |
| | 5 Payments of $525.00 $367.50 | |
| | 10 Payments of $265.00 $185.50 | |
Please Note:
Fees are in Canadian Funds, see www.xe.com for currency exchange.
Payment plans: first payment is immediate, every 30 days until complete. Payment plans contain additional fees.
NEXT STEPS: If you know which option you want, simply purchase from links above and you receive instant auto emails with info on how to schedule your sessions. If you'd like to speak before booking, email my assistant Patricia Harris at admin@shift-it-coach.com to request an Exploratory Chat with me (free 30-Minute chat to help you sort out your options).
I look forward to working with you!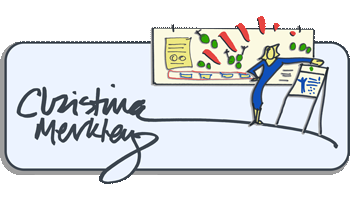 SHIFT-IT Coach, Inc. All Rights Reserved. Terms and Conditions.
---