A NOTE FROM CHRISTINA:

Today is a loaded day in the North American psyche and in the world at large, given the magnitude and effects of the 9/11, 2001 attack. What a heavy timeline it's been this decade plus in the Middle East and beyond.
Perhaps you, like me, remember where you were when you found out about what was happening. I was in our Scott Street apartment in San Francisco, woken by the phone and the tone of shock in my partner's voice (he worked in finance).

That day, after he left for the financial district, I replied to some emails then sat down on my neglected meditation cushion in a corner of our loft. Tucked behind a badly shedding fig tree I looked up at the cloudless and plane less sky and found myself silently recommitting to my spiritual path.
"Now is the time". I have to get on with it as life is short and times are urgent. I was not clear on what my calling was but the insistence that I get going was strong.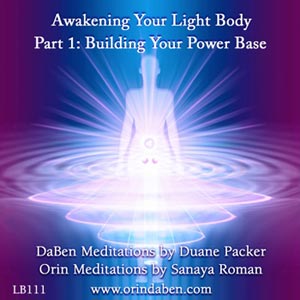 "Keep going with your crazy experiments using Graphic Recording with individuals" it said. My forays into what would eventually be Visual Coaching had just started. "Move to your own place" (we were in the midst of breaking up). And, "return to Awakening Your Lightbody" (a course I had started but never finished). So that afternoon I slipped in the next cassette and settled in again in earnest.
Funny enough, this week, after all these years later, I enrolled in Bonnie Greenwell's 'Living With Kundalini' course ... joining 20+ other people whose kundalini has also awoken (that Lightbody course was eventually successful!). Subtle energy is now my new frontier, or more accurately I'm its frontier as it has its way with me. A strange but fascinating experience that I'm along for the ride for.
It's another crossroads time. Having to 'go with the flow' with the energy that is running through my life. Given this, I've decided to write this issue's article on "Being in the Flow with Process Work". As flow is something us Process Professionals often have to make friends with in our work with groups and individuals, let alone in our own private lives!
Yours in expansion and unfoldment,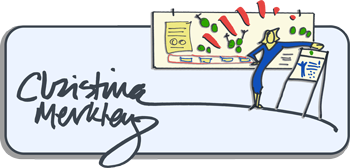 The SHIFT-IT Coach
& Process Skills Mentor
INSPIRING, GROUNDED AND PRAGMATIC
"Fundamentals of Working Visually was inspiring, grounded and pragmatic. I really liked the format covering the main ways of working (recording, facilitation and coaching), it worked very well. And I enjoyed the demos and having lots of practice time.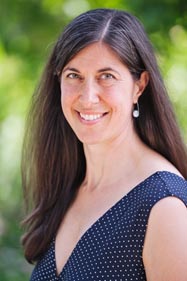 Sonia Talwar
Organizational Leader
It's valuable to internalize the skills and to know, from having taken this course, that with practice, I can work visually too.
Initially I heard of Christina via word of mouth, but honestly, when I went to her site I was initially skeptical since it was so heavily branded and it turned me off a bit (though I realize this is my own stuff, perhaps others feel similar). I registered anyway since I was drawn to her visual work - I found myself pleasantly surprised by her authenticity.
The opportunity to leverage Christina's experience as a visual entrepreneur has been a gift to myself and my work - long overdue!"
Sonia Talwar
Organizational Leader
Victoria, British Columbia, Canada
SHIFT-IT School: Upcoming Classes and Events
Get Clarity & Change in Work and/or Life:
SHIFT-IT ONLINE®
Online Class Supported By Visual Coaching Tools
Ready to get what you want?! My signature coaching group - gets you what you next want in your personal and/or professional life. You develop a crystal clear vision, unravel your resistance ... and rapidly SHIFT your world. Real-world strategic planning coupled with leading-edge energy alignment --- all in my innovative 'Visual Coaching' style. Join this supportive community with other like-minded SHIFTers from across the globe. The SHIFT-IT Home Retreat Kit® with 17 visual maps is included, plus handy Repeater Option for those joining us for your next round of manifestation!
Secure Your Space Now
7 Weeks Online: Sept. 19th – Oct. 31, 2015
Live Webinars: Saturdays, 10-11:30 a.m. Pacific
Full Details and Online Registration
Note: Pre-requisite for Visual Coach Certification. FYI, Repeater Option available for those who have taken this program before and are ready for your next shift.
For Beginners Or Repeaters:
FUNDAMENTALS OF WORKING VISUALLY®
Visual Skills for Process Work with Groups and Individuals
This professional skills training (fully online) thoroughly covers the four main ways of working visually: Studio Work, Graphic Recording, Graphic Facilitation and Graphic Coaching. Over 87% of your consulting, facilitation, training, teaching and coaching clients are Visual Thinkers - these powerful visual skills boost the effectiveness of how you work with groups and/or individuals. This is the online version of my popular fundamentals training (no travel required). Attracts folks from across the English-speaking world - your Visual Tribe! Fully recorded, if you miss classes or want to watch at a time more convenient for you.
Secure Your Space Now
9 Weeks Online: Oct. 5 – Dec. 9, 2015
Live Webinars: Mondays & Wednesdays, noon-1pm Pacific
Full Details and Online Registration
Note: Pre-requisite for Visual Coach Certification. FYI, Repeater Option available for those who have taken this program before and desire another round.
Practical Energy Work
Harness the Power of Your Right Brain
Our modern world still operates on a left brain bias: analytical, mental and rational ... with serious consequences for our planet, groups and individuals. However our right brain is always there, albeit often underused and even denigrated. Learning to be 'whole brained' is a powerful advantage in work and life and is the way of the future. Join me for this NEW online class to harness your right brain resources: intuition, emotions and subtle energy. Practical tools and processes. Expert interviews. Plus community with other innovators from across the globe.
Brand New Course: More Info Soon
10 Weeks Online: Oct. 17 – Dec. 19, 2015
Live Webinars: Saturdays, 1-2:30 p.m. PST
FEATURED ARTICLE:
BEING IN THE FLOW WITH VISUAL PROCESS WORK
To Listen Or Download Mp3 Version of This Article, Click Here.
This article is for a niche of people within a niche of people. It is for people who not only know what Graphic Recording and Graphic Facilitation is but for those who want to experience FLOW with it.
To sum it up quickly, Graphic Recording (and its cousins, Graphic Facilitation and Graphic Coaching) are visual methodologies for doing process work with groups and individuals. See my Four Main Ways of Working Visually article & video for more details. Plus TONS of other related articles here.
A Whole Brain Approach:
What I have found fascinating about doing visual process work for two decades, is the role of both the left and right brain when being the practitioner and when being the receiver/participant of these methods.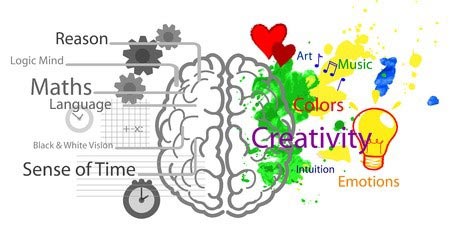 Graphic Recording, Graphic Facilitation, and Graphic Recording (which I shorten to "Interactive-Visuals") are a strong marriage of the logical AND the intuitive. Both sides are needed and necessary.
The Initial Left Brain Learning Curve:
Learning visual process techniques is a fascinating process. Like anything that one learns, there is usually an initial phase where it's quite mental and heady. A learner often embarks on an initial period of research, where they read and watch whatever they can get their hands on about these skills.

Early Experiential Steps: The Only Way Out Is Through
At some point a learner, if they really want to learn this work, has to bite the bullet and actually start DOING it. They enter an experiential phase where it's awkward for a while, but the awkwardness is a necessary step towards mastery. Usually these initial experiential steps are quite mimicking too --- the learner will mimic what their teacher shows them and copy the style of that teacher or others they have been exposed to.
Flow: When the Right Brain Finally Kicks In
If the student sticks with it, they will eventually experience flow and even bliss with their work and develop their ...
ARTICLE CONTINUED ON BLOG ... CLICK HERE TO VIEW
---
For the full SHIFT-IT e-Zine Archives: Click Here
For the full SHIFT-IT Audio Library (mp3): Click Here


Christina Merkley
The SHIFT-IT Coach &
Process Skills Mentor

SHIFT-IT Coach, Inc. is a boutique training and coaching company specializing in visual process work for groups and individuals. Founded by Christina Merkley, pioneering Visual Facilitator and Coach, we work deeply with individuals, partners and conscious businesses to define and manifest what you really want. We also train Process Professionals from across the globe in our innovative ways of working. For more information visit www.shift-it-coach.com and www.visualcoaches.com.




IN THIS ISSUE:
>>Featured Article:
Being in the Flow With Visual Process Work
---
CONNECT WITH US:
---
BLOG ENTRIES:
Looking for more rich, SHIFT-IT content? Check out my blog for recent ramblings, resources and general interest features:
Visual Coaching Acclimatization
Learn Graphic Recording: Online Class Available Across The Globe
Primordial Energy Activation & Transcendence (PEAT)
Are You Working For Light Or Dark?
Working Visually: The Only Way Out Is Through
The CapStone Marriage: How Millennials Are Changing the Norms of Marriage
What To Do If You've Lost Faith in Your Work, Boss or Clients
Click here to read The SHIFT-IT Blog.
---
EZINE ARCHIVES:
Browse past issues here.
Listen to the eZine here.


---
PRODUCTS: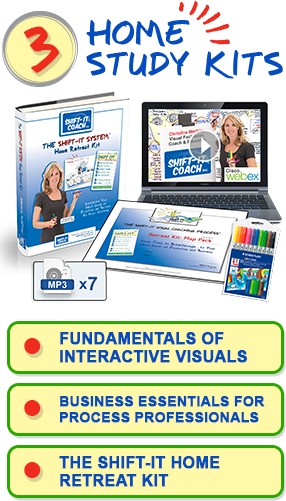 ---
Our Websites:
SHIFT-IT Coach, Inc
www.shift-it-coach.com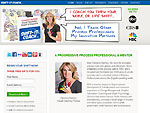 ---
---
Visual Facilitation
www.makemark.com