A NOTE FROM CHRISTINA:

I'm back in the full swing of things ... having an interesting and varied fall so far.
Had a nice Drop-In Webinar with our Interactive-Visuals eCommunity (grads of my various visual skills programs). And also reconnected with the 2015 Visual Coach Certification after their summer hiatus. Plus private distance sessions with clients sprinkled in various geographies and interest areas.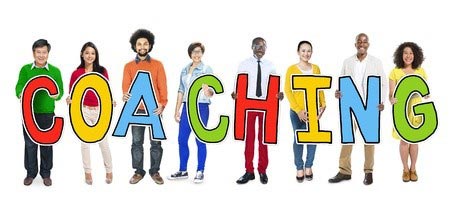 Everyone is doing great (even if at times they worry they aren't!) and the caliber of interactions has a really good feel. I am very fortunate to work with so many interesting, kind, skilled and dedicated people. And to assist you in the shifts you are making ... what a pleasure! Thank you for letting me in at that honest and authentic level, it's an honor.
Talking about caliber and authenticity ... I've been delighted with the quality of content experts who have said 'yes' to my interview requests to discuss their specialties within the new Practical Energy Work online class I'm pulling together (starting November 7th).

It has been so fun to connect in with the various experts I know, or who I have been lurking around. A great opportunity to introduce myself, our SHIFT-IT Community and to get their take on 'energy' and related topics: emotions, trauma, boundaries, forgiveness, kundalini, lightbody, intuition, sound, psionic skills and protection, etc.
I'm being bold (cause life is short and times are heighted) and have decided to include the mystical and exopolitical level in this new program too. As there are many occupants on the frequency spectrum (both physical and subtle) that it's important to be aware - so your energy feeds you and your projects.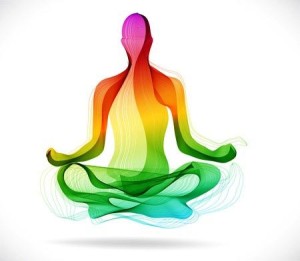 Knowledge, sovereignty and freedom are important considerations when becoming aware of your energetic body and the realms it connects into ... whether you are exploring for your own benefit or on behalf of others.
So, in keeping with this subject, I've written this issue's article on an aspect of energy that I'm becoming more acquainted with ... kundalini. About the rising energy and the clearing that accompanies this fascinating process and why it matters, not just for the people are personally going through it but for our world overall.
Yours in expansion and unfoldment,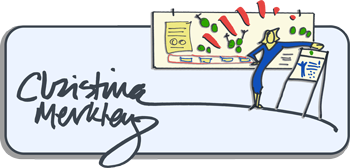 The SHIFT-IT Coach
& Process Skills Mentor
SHIFT-IT School: Upcoming Classes and Events


For Beginners Or Repeaters:
FUNDAMENTALS OF WORKING VISUALLY®
Visual Skills for Process Work with Groups and Individuals
This professional skills training (fully online) thoroughly covers the four main ways of working visually: Studio Work, Graphic Recording, Graphic Facilitation and Graphic Coaching. Over 87% of your consulting, facilitation, training, teaching and coaching clients are Visual Thinkers - these powerful visual skills boost the effectiveness of how you work with groups and/or individuals. This is the online version of my popular fundamentals training (no travel required). Attracts folks from across the English-speaking world - your Visual Tribe! Fully recorded, if you miss classes or want to watch at a time more convenient for you.
Secure Your Space Now
9 Weeks Online: Oct. 5 - Dec. 9, 2015
Live Webinars: Mondays & Wednesdays, noon-1pm Pacific
Full Details and Online Registration
Note: Pre-requisite for Visual Coach Certification. FYI, Repeater Option available for those who have taken this program before and desire another round.
Practical Energy Work
Harness the Power of Your Right Brain
Our modern world still operates on a left brain bias: analytical, mental and rational ... with serious consequences for our planet, groups and individuals. However our right brain is always there, albeit often underused and even denigrated. Learning to be 'whole brained' is a powerful advantage in work and life and is the way of the future. Join me for this NEW online class to harness your right brain resources: intuition, emotions and subtle energy. Practical tools and processes. Expert interviews. Plus community with other innovators from across the globe.
Brand New Course: More Info Soon
10 Weeks Online: Nov. 7 - Feb. 6 2016
(excluding Dec. 26 and Jan. 2)
Live Webinars: Saturdays, 1-2:30 p.m. PST
FEATURED ARTICLE:
KUNDALINI: WHAT IT IS AND WHY IT MATTERS
To Listen Or Download Mp3 Version of This Article, Click Here.
Kundalini is an ancient Sanskrit word. It is a noun that describes an energy that is housed in every human body. Kundalini is the mysterious life force that created our body in the first place, and an extra bundle of it lies dormant within us, apparently coiled at the base of our spine. Given its coiled nature (when dormant) and spiral nature (when active) it's often visually depicted as a snake. Other words for this energy are prana and chi.
I'm both excited and reluctant to write an article about kundalini. Excited, because my kundalini has been actively rising for several years now and I'm having to adapt my life and work accordingly (read about its emergence in my life here). And reluctant because I'm learning as I go so have gaps in my own understanding and how this will all eventually play out.
Activation Can Happen Under Many Circumstances:
In the link above you can read about the circumstances under which my kundalini activated. It happened after many years of personal growth and a strong desire to learn how people shift (and assist them in doing so).
I'm currently participating in a "Living with Kundalini" class under the tutelage of transpersonal therapist Bonnie Greenwell, The Kundalini Guide ... with 20 other people from around the globe whose kundalini has activated. Bonnie explained the varied circumstances that kundalini can activate under including: meditation, breathwork, deep concentration, emotional pain and stress, devotional paths, child birth, injury, surgery, near death experience, martial arts, drugs, plant medicines, yoga and tantra practices, etc.
"Kundalini may activate for many reasons, either through practices or spontaneously, and the process has many variables, depending on the intentions, lifestyle, general health, and spiritual orientation of those who experience it. These heightened vibrations and energies commonly move through the body when someone has reached a certain point of readiness in spiritual or energy practices, and seem to function as a clearing process as the identity shifts into a new perspective." Bonnie Greenwell, PhD
Your Body Is An Energy Grid:
Apparently kundalini lies at the base of our spine and when activated shoots up the interior channel of our body encountering our energy lines (called 'nadis' … of which there are 72,000!) and various energy centers (minor and major chakras). This heightened energy is like moving from 110 to 220 wiring in your electrical system (no wonder I feel like ...
ARTICLE CONTINUED ON BLOG ... CLICK HERE TO VIEW
---
For the full SHIFT-IT e-Zine Archives: Click Here
For the full SHIFT-IT Audio Library (mp3): Click Here


Christina Merkley
The SHIFT-IT Coach &
Process Skills Mentor

SHIFT-IT Coach, Inc. is a boutique training and coaching company specializing in visual and energetic process work for groups and individuals. Founded by Christina Merkley, pioneering Visual Facilitator and Coach, she works deeply with individuals, partners and conscious businesses to define and manifest what you really want. Christina also trains Process Professionals from across the globe in her innovative ways of working. For more information visit www.shift-it-coach.com and www.visualcoaches.com.
IN THIS ISSUE:
>>Featured Article:
Kundalini: What It Is And Why It Matters
---
CONNECT WITH US:
---
BLOG ENTRIES:
Looking for more rich, SHIFT-IT content? Check out my blog for recent ramblings, resources and general interest features:
Graphic Facilitation And Graphic Recording: Online Workshop
Being In The Flow With Visual Process Work
Visual Coaching Acclimatization
Learn Graphic Recording: Online Class Available Across The Globe
Primordial Energy Activation & Transcendence (PEAT)
Are You Working For Light Or Dark?
Working Visually: The Only Way Out Is Through
Click here to read The SHIFT-IT Blog.
---
EZINE ARCHIVES:
Browse past issues here.
Listen to the eZine here.


---
PRODUCTS: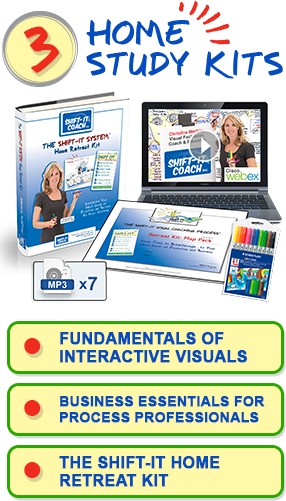 ---
Our Websites:
SHIFT-IT Coach, Inc
www.shift-it-coach.com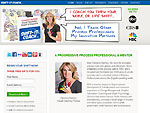 ---
---
Visual Facilitation
www.makemark.com