A NOTE FROM CHRISTINA:
This issue of The SHIFT-IT eZine is publishing a bit late because ... I was very tired!
The annual finale of SHIFT-IT School is the back-to-back Visual Skills courses offered in beautiful Victoria, British Columbia each June. My chance to gather wonderful people from across North America (and some even further) and train them in effective visual process work with groups and individuals. And introduce them to one another - no, you are not alone, you belong!

2016 Cohort: Fundamentals of Working Visually
These are POWERFUL experiences for everyone, myself included. An opportunity to roll up the sleeves, roll out the paper, and let the markers, pastels, spirit and creativity fly. Helping each person determine where on the visual process spectrum they best fit and how to graft their new skills onto the background given where they wanna go. It's alchemy!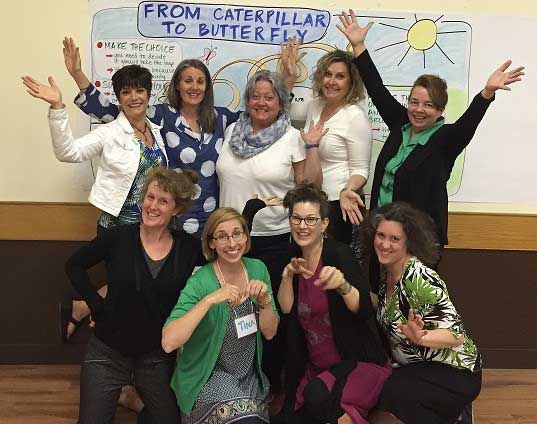 2016 Cohort: Magic Marker Retreat
I'm always extremely impressed and appreciative of those who make this journey. The journey of getting here, going through the training days, and the journey that follows afterwards. It can ultimately be a revolutionary journey. Heart and spirit warriors in the days of digital and artificial assimilation ... an honorable endeavor in my eyes.
I write more about the warrior and revolutionary themes in the article to follow. A book review of sorts about "Spirconomics: How a Hidden Demographic Will Reshape the Emerging World". The latest from Marcia Schafer, an author and activist I've followed for years.
Yours in SHIFTing IT,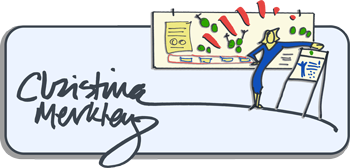 The SHIFT-IT Coach
& Process Skills Mentor
Bruce Hostetter:
WAS EVERYTHING I EXPECTED IT TO BE AND MORE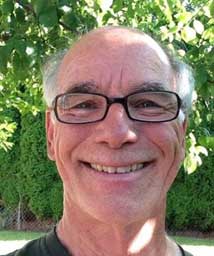 Bruce Hostetter
Coach and Facilitator
"The 3-day on the ground Fundamentals of Working Visually was everything I expected it to be and more. I think we were all impressed with how quickly we were creating full-size graphics and able to be very self-directed once we received basic instruction. I can see there is quite a learning curve ahead, but I feel that I received all of the tools needed in this resource rich environment, to create the visuals to begin working now.
Christina Merkley has taken her many years of pioneering practice and training and refined her workshop so that all four areas of working visually can be learned in a heartfelt environment. Where all levels and backgrounds can feel safe and confident getting started. And you meet some awesome people from all over the place while you are there."
Bruce Hostetter
Coach and Facilitator
Bellingham, WA
SHIFT-IT School: Classes, Products & Mentoring
For Visual Skills Grads
WORKING VISUALLY eCOMMUNITY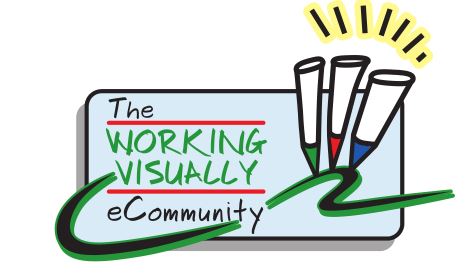 Are you a grad of one of my Visual Skills programs? If so, you qualify for access to our WORKING VISUALLY eCOMMUNITY for ongoing support. This community includes online forum filled with various topics related to working visually (media, announcements, skill development, technology, business development, inner work, etc.). Plus a monthly drop-in webinar and recording library. Next webinar: July 20, 11-12:30 pm pacific, fully recorded.
Instant Access
HOME STUDY KITS
| | |
| --- | --- |
| | Can't travel? Want your info fast? Now you can access my quality instruction via three Home Study Kits. Choose from Fundamentals of Interactive-Visuals, SHIFT-IT Home Retreat Kit and Business Essentials for Process Professionals. Also private connection available via Private Visual Skills Training (you come to me), In-House Workshops (I come to your organization or community) and Private Coaching (in-person and distance sessions). |
Heads Up ...
ANNUAL SUMMER EVENT
FYI, mark your calendars. Back by popular demand is our annual summer event from July 18-22nd. Been eyeing a course, product or private service? This special week will have selections from across our offerings including upcoming fall and winter online courses.
More info coming in the weeks ahead!
FEATURED ARTICLE:
SPIRCONOMICS
To Listen Or Download Mp3 Version of This Article, Click Here.
I read an interesting book the other day by an author we haven't heard from in a while. Her name is Marcia Schafer and her book is called Spirconomics: How to Snatch Back the Future. The sub-title is "How a Hidden Demographic Will Reshape the Emerging World".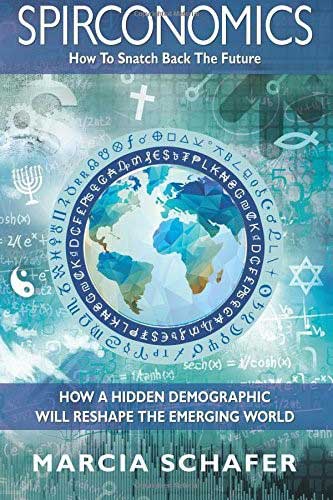 I really enjoyed Marcia's last book: Confessions of an Intergalactic Anthropologist which detailed her many cosmic and interdimensional contacts. For years I have been fascinated by esoteric subjects like subtle energy, chakras, mediumship, UFOs, etc.
I didn't start out this way, haha. In fact, I was a left-brain Strategic Planning consultant unusually scared of those subjects and avoided them. But then a series of strange events happened and I began a journey of discovery by way of explanation (you can read more here and here if you like).
Marcia Schafer via her husband, retired Command Sergeant Major Robert Dean, was one of many authors and practitioners I have sought out over the years. So when I received her email announcement about her new book I promptly ordered it to see what she's now up to.
A Great Summary of Our Current Dilemmas:
Marcia's new book didn't tell me much I didn't already know ... as I've been consciously aware for years that I'm of the demographic she writes about. And I have crafted my life and career around that awareness (and continue to modify as I go) and help others do the same. However Spirconomics did do a beautiful job of summarizing the current dilemmas that humanity faces and where it behooves us as a species to place our focus if we are to successfully navigate them.
So I thought her book and summaries may be of interest to some of you, especially those who have heard the deep siren call to action, but still aren't specifically sure how you personally can be of service (where your sandbox is, so to speak). Or want to find other souls who are also playing in your area...
ARTICLE CONTINUED ON BLOG ... CLICK HERE TO VIEW
---
For the full SHIFT-IT e-Zine Archives: Click Here
For the full SHIFT-IT Audio Library (mp3): Click Here

Christina Merkley
The SHIFT-IT Coach &
Process Skills Mentor

SHIFT-IT Coach, Inc. is a boutique training and coaching company specializing in visual and energetic process work for groups and individuals. Founded by Christina Merkley, pioneering Visual Facilitator and Coach, she works deeply with individuals, partners and conscious businesses to define and manifest what you really want. Christina also trains Process Professionals from across the globe in her innovative ways of working. For more information visit www.shift-it-coach.com and www.visualcoaches.com.
IN THIS ISSUE:
>>Featured Article:
Spirconomics
---
CONNECT WITH US:
---
BLOG ENTRIES:
Looking for more rich, SHIFT-IT content? Check out my blog for recent ramblings, resources and general interest features:
Actually You ARE Accomplishing A LOT!
Hannah Sanford: New Visual Coach Grad From Maryland, U.S.A.
How I Did It And How You Can Too!
Melanie Zucker: New Certified Visual Coach Graduate From Germany
Sound Modalities to Aid Your SHIFT
Speech Pathologist Lisa Dymond Makes Good Use Of Working Visually
Graphic Recorders: How To Build a Thriving Practice
Jody Isaac's Graphic Recording Success At Camosun College And Beyond
Do You Need To Bio Hack Your Life?!
Click here to read The SHIFT-IT Blog.
---
EZINE ARCHIVES:
Browse past issues here.
Listen to the eZine here.
---
PRODUCTS: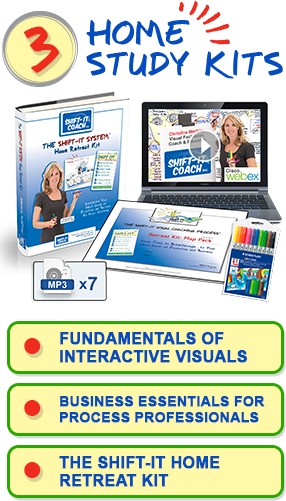 ---
Websites:
SHIFT-IT Coach, Inc
www.shift-it-coach.com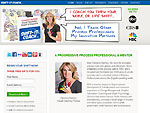 ---
---
Visual Facilitation
www.makemark.com