A NOTE FROM CHRISTINA:
Dear %$firstname$%,
Our spring semester here at SHIFT-IT School is quickly coming in for a close. Just one more week until courses are complete and we use July to refresh for the coming 18 months. So hang tight if you are wanting to know what/when we are doing in Fall 2017 and Spring 2018 ... we'll get to the refresh soon!
A spot or two left if you want to jump in at the last moment. It's a ton of prep and hauling of supplies however well worth it to meet face to face with this year's batch of students eager to get markers into their hands. We are attracting a lot of educators this time ... in the K-12 system and also post-secondary with college and university instructors wanting to integrate visuals into their subject areas and faculty ventures.
| | |
| --- | --- |
| As I mentioned in previous issues I'm going through a lifestyle change ... having temporarily moved out into the woods, while construction occurs right next to my usual studio. | |
I am SOOOOO loving the peace, quiet and tranquility that I'm frankly not sure if I'll return to the city.
I've decided to continue this communion with nature and the organic world, by celebrating my birthday in Peru on a spiritual retreat with ethnobiologist Dennis McKenna (he and his brother Terry are well known in the plant medicine field).
It just so happens that on July 21st we'll be at Machu Picchu ... seemed an inspiring location to ring in my 50th year!
And I'm exploring an inkling I've had for a while about combining my SHIFT-IT System with Peru retreats in the future (pushing the progressive envelope perhaps so we'll see).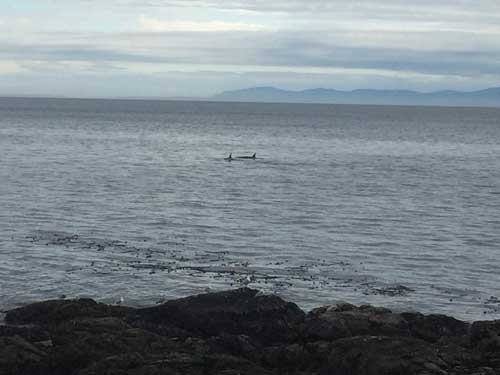 About an hour after signing up for Dennis' retreat, I was at the Dallas Road shoreline, not far from my studio. A commotion began as a small pod of orca whales was spotted just off shore ... something they rarely do in these parts.
They proceeded to turn and swim in my direction, passing within meters of where I was seated. Those black fins in the water are them (it's surprisingly hard to photograph whales). Wow, that was a cool experience!
Talking about cool experiences. A few weeks ago, I attended a workshop hosted by one of my past students, the talented Heather Martinez. Her workshop was on hand drawn lettering, something this ol' dog can still learn new tricks on. I've since done a video interview with Heather as this is a topic that many of my visual students could also benefit from. See article below for more details and the video (I decided to post it on Youtube so all can access).
Yours in SHIFTing IT,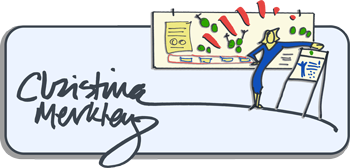 The SHIFT-IT Coach
& Process Skills Mentor
IN YOUR WORDS: CLIENT TESTIMONIAL

CYNTHIA STONE: COLORADO THERAPIST OVERCOMES BURNOUT, CANCER AND FAMILY LOSS TO FINALLY BUILD HER CREATIVE PRIVATE PRACTICE
I Thought The Universe Was Conspiring Against Me. I Decided To FLIP IT And Now Believe It Was Really Asking Me
"How Bad Do You Want It?!"
"Many years ago I came across Christina's work after a co-worker attended a Graphic Recording training with her in Canada. I was instantly "drawn" to what I saw. I convinced my employer I needed that training too however they chose a local agency, which was wonderful, but I still felt a pull to train with Christina. I utilized what I had learned and created several charts for various organizations.
I had just finished Grad School and was working as a Lifestyle Coach on a Diabetes Study for the University of Colorado Health Science Center. I was also raising a family, welcoming my first Grandchild and as time went on I got busier and busier. Eventually, I became a therapist and a Supervisor for our Community Behavioral Health agency. Over a decade later I started to feel drained in my therapy profession and I knew I needed a change. I still liked working with people but something was not feeling right.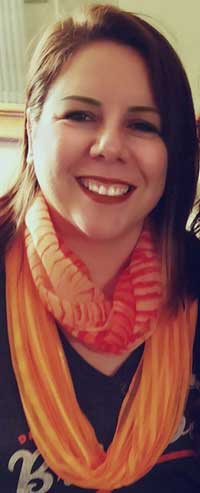 Cynthia Stone, LPC, NCC
Therapist and
Certified Visual Coach
That's when I thought about graphic work again. This time when I looked into Christina's offerings she had Visual Coach Certification. It's like the heavens opened up. Surely this was "meant to be" I said to myself after I was accepted into the program and I was ecstatic.
I started to imagine a future where I could combine my artistic and creative side with my therapeutic and coaching side. It was perfect. I completed my own maps where I scribed a future vision. This included private practice, doing more art and living a healthier lifestyle. I even rented my own art studio which had space for my coaching practice, therapy or whatever I wanted to do. My life was going to change but little did I know how much.
For some time, I had felt really worn out even though I continued to push forward. I thought I was burned out from work or maybe depressed (as my now adult children were on their own but struggling). I went to see my doctor ... it was Cancer.
I couldn't believe it, finally when everything was moving in the right direction I may not live to be able to see it through. I couldn't understand why the Universe seemed to be conspiring against me. To get so close to a dream only to see it ripped away seemed like a cruel joke.
I let Christina know what was happening. I wasn't sure I would make it through but I did. The recovery was slow and luckily, I had a wonderful support system through my hubby, my friends and family, my work and amazingly through this Visual Coaching Program.
Christina was amazing. My cohort and her assistant Pat also helped me hang in there and I am grateful. I attended online classes as I was in my bed recovering. She kept me connected and reassured me that I could trust my unique process and do things as I needed to do them. I requested to be a practice client for another coach-in-training which helped me feel more grounded (thanks Lisa) and revived the vision I had for my Future Self as I was now sure I was going to have a future.
I wish that was the extent of what happened but sadly it didn't end there. My father, who had been sick for some time, passed away. I also had challenging tech issues throughout but finally, I graduated.
I thought about the Universe conspiring against me and I decided to FLIP IT and now I believe it was really asking me "how bad do you want it?" I am happy to report that I am in good health, I have conquered my tech woes, and I will be starting my private practice in July, and I am so excited!
This experience has been incredible. I still hope to attend one of Christina's in-person trainings in the future but for now I am right where I need and want to be. I have good people around me, watching over me and I look forward to working with great people in the future!"
Cynthia Stone, LPC, NCC
Therapist and Certified Visual Coach
Alamosa, Colorado, U.S.A.
Beanflower Studio

SHIFT-IT School: Classes, Products & Mentoring

For Beginners Or Repeaters:
FUNDAMENTALS OF WORKING VISUALLY®
Visual Skills for Process Work with Groups and Individuals
For Process Professionals who work with groups or individuals - managers, consultants, trainers, teachers, facilitators, therapists, coaches, scribes and others. Over 87% of your clients are Visual Thinkers so it only makes logical sense to work in ways that best reach them. This professional skills training thoroughly covers the four main ways of working visually: Studio Work, Graphic Recording, Graphic Facilitation and Graphic Coaching. Attracts participants from across the globe.
Two Options Left this Semester: in-person or via handy home study kit.
Just 20 3 Spots Left!

IN-PERSON VERSION IN VICTORIA, CANADA
IN-PERSON: 3 Day Intensive: June 1-3, 2017
Beautiful Victoria, British Columbia, Canada
Full Details and Online Registration
---
Available At Any Time
HOME STUDY KIT VERSION
Learn at Your Own Pace From
Your Own Environment
Full Details and Online Registration

Note: Pre-requisite for Visual Coach Certification. FYI, Repeater Option available on Feb. class for those who have taken before and want to repeat as a guest (write us for coupon code).
For Visual Keeners:
MAGIC MARKER RETREAT®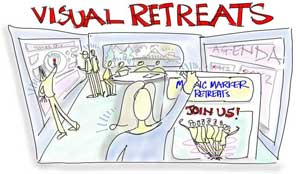 Getting your visual basics is half the equation - the other is competency and creation of a viable practice (whether you are internal or independent). This 2-day Boot Camp takes your visual practice to the next level: chock full of at-the-wall drills, project brainstorming (bring work for feedback and ideas), and identity/brand/financial coaching. Work your brain, your fingers and dissolve your resistance, all in deep community with Visual Practitioners.
Just 7 1 Spots Left
IN PERSON
2 Day Intensive: June 5-6, 2017
Victoria, British Columbia, Canada
Full Details and Online Registration
Note: Pre-requisite is Fundamentals of Working Visually (or equivalent experience). Each Magic Marker Retreat is a unique experience, come as many times as you like for continued inspiration and development!
For Visual Skills Grads
WORKING VISUALLY eCOMMUNITY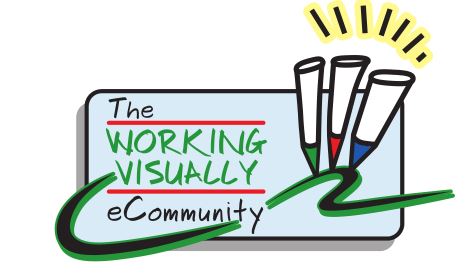 Are you interested in the power of Working Visually? If so this eCommunity is for you! Free for grads of my Visual Programs and now open to those who have trained elsewhere or are self taught. This community includes online forum filled with various topics related to working visually (media, announcements, skill development, technology, business development, inner work, etc.). Plus a monthly drop-in webinar and recording library going back to 2015 on all the things that Visual Practitioners bump up against.
Dates for upcoming webinars:
June 15, 11am pacific
July 20, 11am pacific
August: off
Sept. 21, 11am pacific
Oct. 19, 11am pacific
Nov. 16, 11am pacific
Dec. 21, 11am pacific
FEATURED ARTICLE:
HEATHER MARTINEZ: THUMBS UP FOR THIS SKILLED LETTERING TEACHER
To Listen Or Download Mp3 Version of This Article, Click Here.
A few weeks ago, I had the fun and productive experience of attending a skills development workshop that a previous student of mine, Heather Martinez, was hosting. Was also fun to reconnect with other students who were there as fellow participants and meet some new faces too.
Heather came through my Fundamentals of Working Visually course back in 2011. I had the honour of being her first GR/GF teacher after she spotted one of my early GR videos on YouTube. A few years later she dove into SHIFT-IT and later again into Practical Energy Work. It's been a delight to witness her tenacious manifestation of her GR/GF career and her and her husband Ray's relocation from Colorado to Washington, D.C.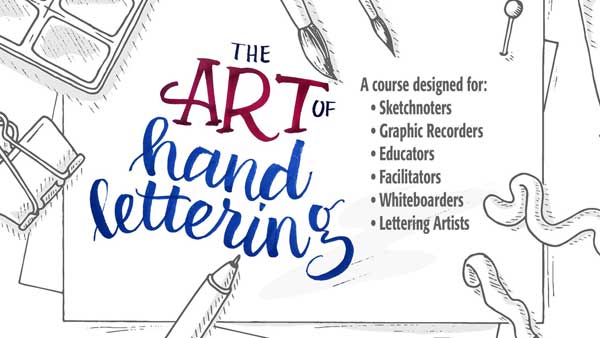 Heather came pre-loaded to my courses with a robust design background as a Graphic Designer and also as a hand lettering aficionado. The latter is what her workshop was about ... The Art of Hand Lettering.
While Heather entered our field from a design background (like some do, especially those interested in Graphic Recording of late), I instead entered our field back in the mid 90s from a process background (masters in organizational development). Both of us started in Graphic Recording (scribing off on the side) and eventually moved into Graphic Facilitation (co-building graphic records interactively with our clients in highly facilitated settings).
| | |
| --- | --- |
| Heather With Full Tables of Goodies | I like how Heather understands the full range of how visuals are used in our field: Studio Work, Graphic Recording, Visual Process Work with Groups and Visual Process Work with Individuals. And sets realistic expectations of what is possible under the various conditions ... your live interactive work doesn't look like your Studio Work (even if you are Heather Martinez!). |
Because my work is mostly created under process lead conditions (I'm facilitating or coaching WHILE I'm also creating the visual record), I write and draw extremely FAST. Heather's workshop slowed me down and taught new tricks to this ol' dog (I'm the only one who is allowed to refer to myself as an ol' dog ... agreed!).
| | |
| --- | --- |
| Messing Around | Her Delightfully Pleased Students, Me Included |
I particularly LOVED her transparency of showing the amount of format and color prep she does for her gigs (no folks, we don't just stand up to the wall and completely wing it). I also appreciated her explanation of the history of hand lettering, including her forays into sign painting and calligraphy. It really sank in how specialty lettering, like any niche craft, requires mileage ... lots of practice to become 'unconsciously competent'.
Heather is also a Neuland Ambassador ... explaining the markers and other lettering aids from The Neuland Company. Those of you in my Fundamentals class have access to a great video from Guido Neuland in which he explains many of their yummy products. Was great to learn more from Heather about which of Neuland's markers is good for which kind of line and mark. You can check out her favorites here.
After the workshop, I did a video interview with Heather for inclusion in the Bonus Videos area for my Fundamentals class ... as is helpful to me to have a good resource I can point students to for further lettering guidance. I liked our interview so much that I decided to put it on my Youtube channel for public sharing. So here it is below ...
ARTICLE CONTINUED ON BLOG ... CLICK HERE TO VIEW
---
For the full SHIFT-IT e-Zine Archives: Click Here
For the full SHIFT-IT Audio Library (mp3): Click Here

Christina Merkley
The SHIFT-IT Coach &
Process Skills Mentor


SHIFT-IT Coach, Inc. is a boutique training and coaching company specializing in visual and energetic process work for groups and individuals. Founded by Christina Merkley, pioneering Visual Facilitator and Coach, she works deeply with individuals, partners and conscious businesses to define and manifest what you really want. Christina also trains Process Professionals from across the globe in her innovative ways of working. For more information visit www.shift-it-coach.com and www.visualcoaches.com.
IN THIS ISSUE:
>>Featured Article: Heather Martinez: Thumbs Up For This Skilled Lettering Teacher
---
CONNECT WITH US:
---
BLOG ENTRIES:
Looking for more rich, SHIFT-IT content? Check out my blog for recent ramblings, resources and general interest features:
Where Tech is Headed for Process Professionals and Humanity
Chicago Learning And Performance Consultant Mary Mcguinness Adds Visual Coaching To Her Repertoire
Visual Coaching: Coach Does, Client Does ... Or Both!
In Your Words: Congrats To Newly Minted Visual Coach Lisa Dymond
Advanced Visual Skills: Two Upcoming Opportunities To Expand Your Reach
Inspiring Examples of Deep Inner Work
Organizational Development Consultant Melinda Collins Gives Thumbs Up On Our Graphic Facilitation Training
Our Shift From Type 0 to Type 1 Civilization Status
Click here to read The SHIFT-IT Blog.
---
EZINE ARCHIVES:
Browse past issues here.
Listen to the eZine here.
---
PRODUCTS: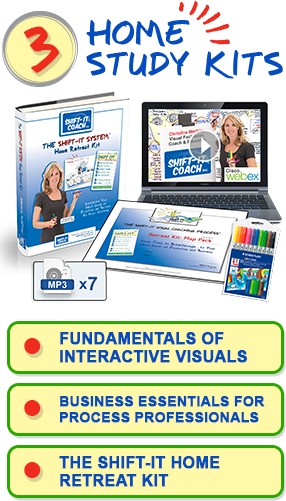 ---
Websites:
SHIFT-IT Coach, Inc
www.shift-it-coach.com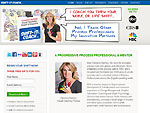 ---
---
Visual Facilitation
www.makemark.com