I Achieved 100% of My SHIFT-IT Plan So Decided To Bring Visual Coaching To My Clients to Achieve Success in Their Careers, Businesses and Workplaces
"For years I have been incorporating visuals into my work as a facilitator of organization and leadership development in higher education. Attracted to Christina's work in the field of Visual Coaching, I took part in the SHIFT-IT program in 2014 to support my decision to leave university life and pursue independent work as a coach and consultant. Through the program I crafted a vision and action plan that not only kept me focused on a successful career move, but also on creating the lifestyle I craved.
Three years later, I had achieved 100% of my plan and decided to learn how to bring Visual Coaching to my coaching clients who are intent on identifying and achieving success in their careers, businesses, and workplaces.
Christina has been a skillful and generous teacher, mentor and master of the Visual Coach Certification Program.  She provides pointed and actionable feedback in the 1:1 coaching sessions, and facilitates helpful and insightful discussions with an impressive cohort of adult learners.  I was immediately able to apply the practices and tools with my clients who are empowered, encouraged and actively aligning their actions to their big picture plans.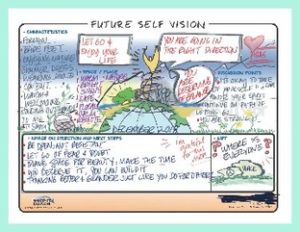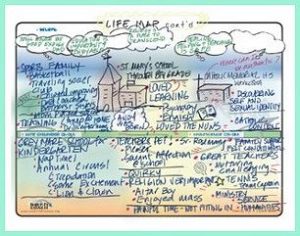 It's a privilege to be a partner in this work and to help others "draw out" their thinking and better see their strengths, talents and potential. Furthermore, it is exceptionally rewarding to gauge progress and celebrate the amazing results!"
Mary McGuinness
Innovation Coach and Consultant
& Certified Visual Coach
Oak Park IL
Marymcguinness.com