A NOTE FROM CHRISTINA:

Geez the summer is flying by. I feel like I get up, walk the dog, do some writing and reading, then the day is gone. The days are flying past. And I still have A LOT to do before the fall season of classes and coaching starts. No rest for the wicked I suppose!
| | |
| --- | --- |
| In addition to prep for my regular courses (SHIFT-IT Online and Fundamentals of Working Visually), I'm working away on the new Practical Energy Work class that I'm adding to our curriculum. Arranging video interviews with the various experts I want to bring in. And working on the class info page (should have it up by the end of the month). | |
I did take a few hours out to attend a quick little 'Stages of an Enterprise' session that The Fantan Group, a local co-design firm hosted in their gorgeous co-working space called The Watershed (of which I am a drop-in member given they are right across the street). Unfortunately they don't allow teeny dogs, so a permanent co-work desk for me and JJ is out of the question. But I was tempted ... working in one's own quiet office gets lonely at times now that my team is fully virtual.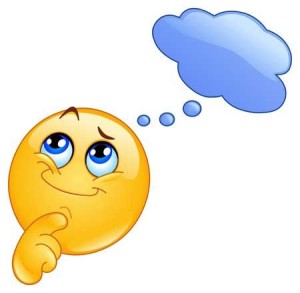 The session and case studies focused on a model usually geared towards larger companies and their need to keep finding new 'entrepreneurial pivots' in order to remain viable and relevant. However it can also be applied to smaller companies and even individuals. I had fun (and some pain too frankly) in reflecting on SHIFT-IT Coach, Inc. and my own stages over the years and about its/my future. The one thing constant in life is change ... shift, shift, and more shift.
Despite the creation work this summer, I am making my way through some books I've been wanting to get to. Just finished 'Up Ghost River' by Edmund Metatawabin. His biographical tale of being placed at the tender age of 7 into one of Canada's worst residential schools in Northern Ontario in the late 1950s. And his later years as a Chief of his First Nation and advocate of the Idle No More movement. A powerful example of shifting and processing trauma in order to provide leadership and support to others. I've written this issue's article about this moving book and leader.
Yours in SHIFTing IT,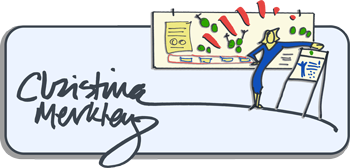 The SHIFT-IT Coach
& Process Skills Mentor
SHIFT-IT School: Upcoming Classes and Events
Get Clarity & Change in Work and/or Life:
SHIFT-IT ONLINE®
Online Class Supported By Visual Coaching Tools
Ready to get what you want?! My signature coaching group - gets you what you next want in your personal and/or professional life. You develop a crystal clear vision, unravel your resistance ... and rapidly SHIFT your world. Real-world strategic planning coupled with leading-edge energy alignment --- all in my innovative 'Visual Coaching' style. Join this supportive community with other like-minded SHIFTers from across the globe. The SHIFT-IT Home Retreat Kit® with 17 visual maps is included, plus handy Repeater Option for those joining us for your next round of manifestation!
Secure Your Space Now
7 Weeks Online: Sept. 19th - Oct. 31, 2015
Video Webinars: Saturdays, 10-11:30 a.m. Pacific
Full Details and Online Registration
Note: Pre-requisite for Visual Coach Certification. FYI, Repeater Option available for those who have taken this program before and are ready for your next shift.
For Beginners Or Repeaters:
FUNDAMENTALS OF WORKING VISUALLY®
Visual Skills for Process Work with Groups and Individuals
This professional skills training (fully online) thoroughly covers the four main ways of working visually: Studio Work, Graphic Recording, Graphic Facilitation and Graphic Coaching. Over 87% of your consulting, facilitation, training, teaching and coaching clients are Visual Thinkers - these powerful visual skills boost the effectiveness of how you work with groups and/or individuals. This is the online version of my popular fundamentals training (no travel required). Attracts folks from across the English-speaking world - your Visual Tribe! Fully recorded, if you miss classes or want to watch at a time more convenient for you.
Early Bird Before August 31st
Live: 9 Weeks Online: Oct. 5 - Dec. 9, 2015
Video Webinars: Mondays & Wednesdays, noon-1pm Pacific
Full Details and Online Registration
Note: Pre-requisite for Visual Coach Certification. FYI, Repeater Option available for those who have taken this program before and desire another round.
Practical Energy Work
Energy Techniques to Productively Clear and Manage
Your Physical, Mental and Spiritual Space
We are multi-dimensional beings with potent energy bodies. Learn powerful methods to effectively manage your energy and maintain a calm, neutral stance in the midst of a rapidly changing world. Each person who raises their consciousness and frequency counts and matters AND impacts the whole. Advanced Law of Attraction principles with an emphasis on Service to Others and following your soul's path. Plus powerful trauma soothing tools to get relief, break negative habitual patterns and actualize your Vision and Mission. For Process Professionals, Lightworkers and others who want to shift individual and collective worlds for the better!
Brand New Course: More Info Soon
Live 10 weeks online: Oct. 17 - Dec. 19, 2015
Video Webinars: Saturdays, 1-2:30 p.m. PST
FEATURED ARTICLE:
UP GHOST RIVER
To Listen Or Download Mp3 Version of This Article, Click Here.
This summer I've been finally getting to a few books I've been wanting to read ... one is Up Ghost River: A Chief's Journey Through the Turbulent Waters of Native History by Edmund Metatawabin.
This book is not light summer reading but for me as a Canadian its necessary reading given the six year Truth and Reconciliation Commission that my country has been processing through. Up Ghost River is Chief Metatawabin's painful story of his youth in a residential school and his life's journey as a result of what he experienced there.
For over a hundred years in Canada (starting from the 1870s) there were 130 residential schools where over 150,000 First Nations children were taken away from their families to attend.
These schools were funded by government and run by churches. Edmund entered one of these schools, a particularly remote one in Northern Ontario, St. Anne's, in 1956 at the tender age of 7.
While in the care of government funded schools, these children and adolescents endured physical, mental and sexual abuse. Edmund writes poignantly of the ...
ARTICLE CONTINUED ON BLOG ... CLICK HERE TO VIEW
---
For the full SHIFT-IT e-Zine Archives: Click Here
For the full SHIFT-IT Audio Library (mp3): Click Here
Christina Merkley
The SHIFT-IT Coach &
Visual Mentor

SHIFT-IT Coach, Inc. is a boutique training and coaching company specializing in visual process work for groups and individuals. Founded by Christina Merkley, pioneering Visual Facilitator and Coach, we work deeply with individuals, partners and conscious businesses to define and manifest what you really want. We also train Process Professionals from across the globe in our innovative ways of working. For more information visit www.shift-it-coach.com and www.visualcoaches.com.
IN THIS ISSUE:
>>Featured Article:
Up Ghost River
---
CONNECT WITH US:
---
BLOG ENTRIES:
Looking for more rich, SHIFT-IT content? Check out my blog for recent ramblings, resources and general interest features:
Primordial Energy Activation & Transcendence (PEAT)
Are You Working For Light Or Dark?
Working Visually: The Only Way Out Is Through
The CapStone Marriage: How Millennials Are Changing the Norms of Marriage
What To Do If You've Lost Faith in Your Work, Boss or Clients
Esther Perel Video: Rethinking Infidelity
Click here to read The SHIFT-IT Blog.
---
EZINE ARCHIVES:
Browse past issues here.
Listen to the eZine here.


---
PRODUCTS: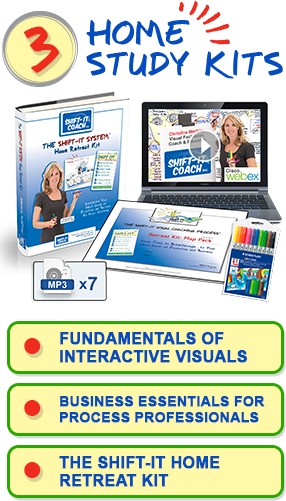 ---
Our Websites:
---
---