A NOTE FROM CHRISTINA: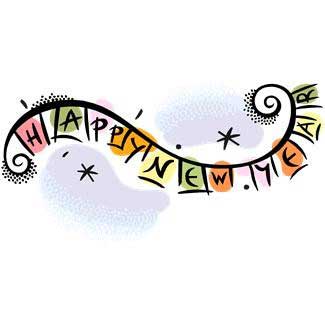 Happy New Year! As a coach, I love the New Year energy ... when we've swung past those compression days at the end of the year and are slowly but surely opening to more light and momentum.
I hope you had a great holiday and a good break to go along with it. I've had just about three weeks off, which has been WONDERFUL! So important to take much needed time off! Time to decompress, sleep, read, hike, meditate, do some socializing ... ahhhhhhhh, feels really good.
2014 was such an intense year for our planet and many of us Process Workers. I have a feeling 2015 is going to be just as significant however hopefully with more of a sense of the white hats taking the lead. With so many major issues clamoring for attention (financial, agricultural, environmental, technological, etc) more than ever its important we have good, skilled Process Professionals doing your thing with the populations you are called to serve. With the time to rejuice my batteries, I'm feeling very committed to having a great year doing my part (and helping you to do yours) in the big picture unfolding for all of us. Its interesting times we live in for sure!
I'm kicking 2015 off with a few 'pay it forward' ventures. First, is our new Interactive-Visuals eCommunity (a complimentary online forum for grads of our various visual programs). Patricia has begun the launch and invite process (starting with folks who are already members of our NING and branching out from there). Contact her at [email protected] if you are lookin' for your invite. I hope it's a great support for those of you who desire more ongoing community with your visual skills.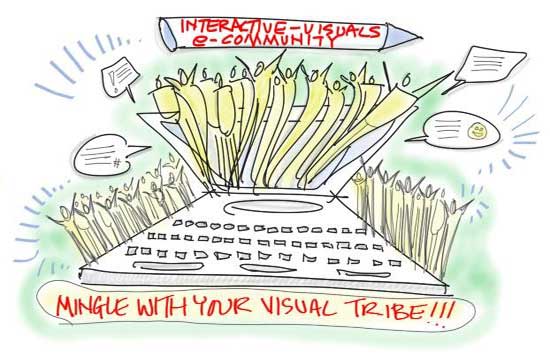 Secondly, I'm also going to create a Community BodyTalk Series ... again, with the intention of supporting Process Professionals in the important work we do. BodyTalk is a new love of mine (which is fitting in BEAUTIFULLY with my own process work with groups and individuals). Going to create a complementary 7 Online Session Series, for those who want to drop in for energetic support. No details yet (I've been brewing it up on my hikes with JJ through the wet woods and ocean trails). Just letting you know it is coming and is feeling really yummy and even important (gives me good shivers). Hopefully more to share on that by next issue.
Yours in SHIFTing IT,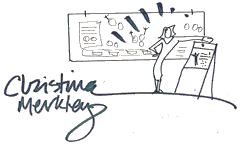 The SHIFT-IT Coach
and Interactive-Visuals Mentor
SHIFT-IT SCHOOL: UPCOMING COURSES


SHIFT-IT ONLINE®
Clarify and Make Your Professional and/or Personal Shift

Ready to get what you want?! My signature coaching group - gets you what you next want in your personal and/or professional life. You develop a crystal clear vision, unravel your resistance ... and rapidly SHIFT your world. Practical real-world strategic planning coupled with leading-edge energy alignment --- all in my innovative 'Visual Coaching' style. Join this supportive community with other like-minded SHIFTers from across the globe. The SHIFT-IT Home Retreat Kit® with 17 visual maps is included, plus handy Repeater Option for those joining us again!
Secure Your Space Now
7 Weeks Online: Feb. 7 - March 21, 2015
Video Webinars: Saturdays, 10-11:30 a.m. Pacific
Full Details and Online Registration
Note: Pre-requisite for Visual Coach Certification. FYI, Repeater Option available for those who have taken this program before and are ready for your next shift.
For Beginners Or Repeaters:
FUNDAMENTALS OF INTERACTIVE-VISUALS®
Visual Skills for Process Work with Groups and Individuals
Over 87% of your facilitation, coaching, training and consulting clients are visual thinkers - learn powerful visual skills to boost the effectiveness of how you work with them. This professional skills training (fully online) thoroughly covers the four main applications of working visually with groups and individuals so you can add these powerful tools to your own process toolkit: studio work (charts & videos), graphic recording, graphic facilitation and graphic coaching. This is the online version of my popular fundamentals training (no travel required). Attracts folks from across the English speaking world - your Visual Tribe!
Early Bird Ends Soon: Act by January 19th!
Live: 9 Weeks Online: Feb. 23 - April 29, 2015 * Just 20 15 Spots Left
Video Webinars: Mondays & Wednesdays, noon-1pm Pacific
Full Details and Online Registration
Note: Pre-requisite for Visual Coach Certification. FYI, Repeater Option available for those who have taken this program before and desire another round.
Next Level of Visual Mentoring:
MAGIC MARKER RETREATS®

Getting your visual basics is half the equation - the other is competency and creation of a viable practice (whether you are internal or independent). This 2-day Boot Camp takes your visual practice to the next level: chock full of at-the-wall drills, project brainstorming (bring work for feedback and ideas), and identity/brand/financial coaching. Work your brain, your fingers and dissolve your resistance, all in deep community with your visual tribe.
March 26-27, 2015
Victoria, British Columbia, Canada
* Just 7 5 Spots Left

Full Details and Online Registration
Note: Pre-requisite is Fundamentals of Interactive-Visuals (or equivalent experience).
2015 VISUAL COACH CERTIFICATION®
10-Weeks Online: April 7 - June 9, 2015
Tuesdays Noon-1:30 pm Pacific

Become a Certified Visual Coach®. For coaches, counselors, and therapists from around the globe. Add the power and innovation of Visual Coaching to your own professional practice. Includes advanced Visual Coaching techniques, use of my SHIFT-IT System® with your clientele (17 visual maps), guidance in the 'template-izing' of your own intellectual property, plus marketing and biz development support.


New 2015 Cohort Forming
Apply Now!
Two Pre-requisites: SHIFT-IT Online and Fundamentals of Interactive-Visuals (or equivalent experience).
PRIVATE SUPPORT WITH CHRISTINA
In-Person and Distance Sessions

Public workshops are wonderful, however sometimes only private attention will do. Book me as your private coach, mentor and energy worker ... to clarify and align to your Best Self. Custom sessions tailored just for you and your circumstances on a range of outer and inner themes: Private Training, Private Coaching and now new Distance BodyTalk Sessions!
FEATURED ARTICLE:
The Visual Bio: A Handy Communication Tool
As a Process Professional (visual facilitator, visual coach, energy worker and educator), I often have to introduce myself and/or set context about my work before landing or diving into an engagement. A tool that helps me do that, both online and in-person is my "Visual Bio".
What a Visual Bio Is:
A Visual Bio is like a resume or a curriculum vitae but done in a visual way. In my case, it's in the graphic facilitation style that I'm known for and train others in. A Visual Bio is a summary of your professional identity and the story connected to it (more personally oriented summaries are called Life Maps). That you use to communicate that story effectively to others.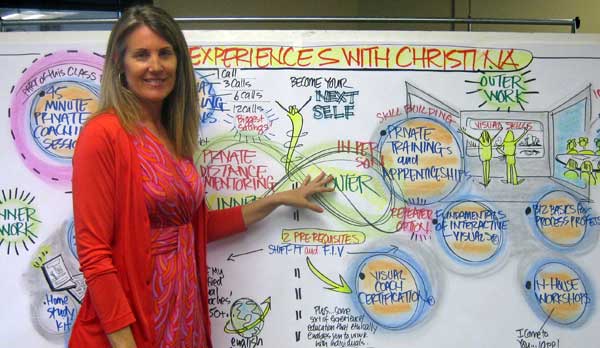 Visual Bios tell the tale of who you are and how you came to be that ... they provide the evidence base for your role and brand. And, if you are like me, they can communicate information about yourself that you might otherwise have a hard time doing. At times I find it embarrassing or awkward to talk directly about myself and my accomplishments. It can feel too "me, me, me" which as a facilitator-type is difficult (as we are usually about you, you, you). However there are occasions where it is important to demonstrate my credentials and legitimacy. So, my Visual Bio helps me talk about myself, sometimes without me ever having to say a word. It also demonstrates the visual way that I usually work in too.
Examples:
Below are examples of Visual Bios (my own, some I've created for others, and a few from my students) and a video clip of me using my Visual Bio during an online class ... to give you ideas of ways to engage these useful tools.
ARTICLE CONTINUED ON BLOG ... CLICK HERE TO VIEW
---
For the full SHIFT-IT e-Zine Archives: Click Here
For the full SHIFT-IT Audio Library (mp3): Click Here
OUTER AND INNER COACHING: Distance and In-Person
In the scheme of things, life is short. It's a shame not to live it in alignment with who you truly are. I have successfully SHIFTed to a life of authenticity, creativity and abundance that is congruent with who I am. Let me assist you in doing the same via private coaching (either by distance or in-person).
My clientele are passionate individuals who deeply desire the manifestation of their Full Selves. Most want to get their 'special it' into the world (entrepreneurs, biz owners, leaders, teachers, consultants, facilitators, trainers, coaches, therapists, visual practitioners, etc.).
I employ a customized blend of both Outer (left brain) and Inner (right brain) approaches that get you firmly into the reality of what you want. Eliminate confusion, resistance and procrastination. Enhance clarity, alignment and flow.
Stop splitting your energy - create a congruent life that works for you and help the planet in the process!
ADD "WORKING VISUALLY" TO YOUR OWN PROCESS TOOLKIT:
Are you a process professional with a creative bend? Are you intrigued with the visual way I work with my clients? I've trained hundreds of facilitators, consultants, trainers and now coaches, counselors, social workers, etc from around the globe. Learn fundamental visual skills that you can use in your own work with groups and individuals. Come join the visual tribe!
Christina Merkley
The SHIFT-IT Coach &
Interactive-Visuals Mentor

SHIFT-IT Coach, Inc. is a boutique training and coaching company specializing in visual process work for groups and individuals. Founded by Christina Merkley, pioneering Visual Facilitator and Coach, we work deeply with individuals, partners and conscious businesses to define and manifest what you really want. We also train Process Professionals from across the globe in our innovative ways of working. For more information visit www.shift-it-coach.com and www.visualcoaches.com.
IN THIS ISSUE:
>>Featured Article:
The Visual Bio: A Handy Communication Tool
---
CONNECT WITH US:
---
BLOG ENTRIES:
Looking for more rich, SHIFT-IT content? Check out my blog for recent ramblings, resources and general interest features:
[Interactive-Visuals eCommunity] Forum Launch & Invite Process
Visual Coaching Gift: Mini Visual Retreat with 4 Maps
[Los Angeles] See Alum Andrea Spyros At The Success Signature Attunement Summit
The Four Ways of Working Visually
New Certified Visual Coach: Eileen Caroscio
Common Formats for Graphic Facilitation and Other Ways of Working Visually
Bodytalk Male Case Study: Internal Clean Up For Biz Success
Click here to read The SHIFT-IT Blog.
---
EZINE ARCHIVES:
Browse past issues here.
Listen to the ezine here.


---
PRODUCTS: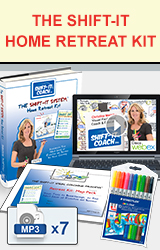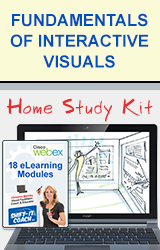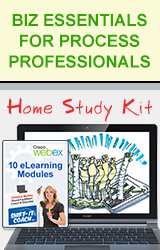 ---
Our Websites:
---
---