It's my pleasure to announce Eileen Caroscio from the eastern United States (Burke, Virginia) as our latest Certified Visual Coach.
Eileen is a keener from our 2014 cohort, completing her Certification requirements way ahead of schedule.
A coach coming from an extensive career in nursing, retirement and transition issues, her website is: www.passagewayscoaching.net/ (upon which we'll soon see her Visual Coaching offerings I trust!).
I found Eileen's story about her entry into coaching a particularly poignant one … from her over 26 year nursing career, she saw folks receive difficult diagnoses and regret they had put their decisions and life on hold. So her passion became coaching — helping people get precise clarity on what is important in life so they move forward and proactively achieve goals. Wow, talk about an upfront seat about what is important in life. Eileen also runs a 'Too Young to Retire' program … and volunteers extensively in the positive aging genre.
Congrats Eileen on your visual credential. I look forward to seeing you weave SHIFT-IT and visuals in general into your speaking and coaching practice.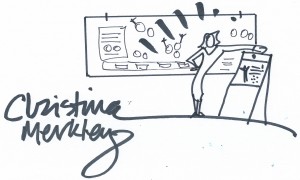 The SHIFT-IT Coach
& Interactive-Visuals Mentor
For more info on Visual Coach Certification®, click here. For the full directory of our coaches sprinkled across the English-Speaking world, click here.
---