A NOTE FROM CHRISTINA:
This issue is a little late. I have a good excuse ... my kundalini ate my homework! For those who aren't sure what the heck kundalini is (and why I would be talking about it publicly) well, its universal energy that runs through all of us. We are literally made of it at an energy level (otherwise known as chi, prana, etc). And I think it's healthy to talk directly about stuff rather than skirt it.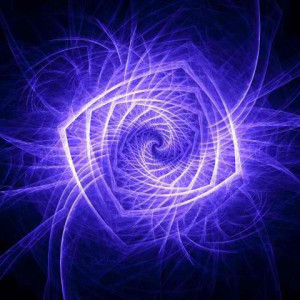 Mostly kundalini lies dormant in us, operating in the background. Sometimes it ignites in unforeseen and overwhelming ways (spiritual emergencies). Thankfully mine, while unforeseen at the beginning, hasn't been overwhelming. What started out as a trickle a few years ago is now a steady stream. Much more energy is flowing through me and I'm having to figure out how to open up to it and ground it through my body in some way.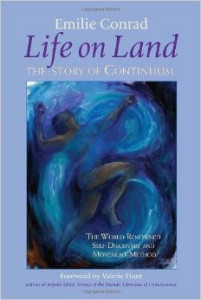 I have good support through my BodyTalk community. And this weekend I learned about and experienced Continuum Movement via lovely Sarah Pidutti ... which was amazing. Continuum (the life's work of somatic pioneer Emilie Conrad) helped the energy move through me in ways it hasn't before. It's also very reassuring to be around people who understand what kundalini is and don't think it's completely strange.
I'm at the stage where I still think it's weird and a little scary. My left-brain is having a hey day and worried what the heck this means for my nicely stable life (it doesn't like change). While my right brain trusts and is excited and can't wait to see where this all leads. Frankly, it reminds me of the state that some of my students are in when they encounter me and my SHIFT-IT and visual work. Half of their psyche is raring to go (as it's the part that deposited them at my website). While the other half is wary and concerned for the impact on their status quo.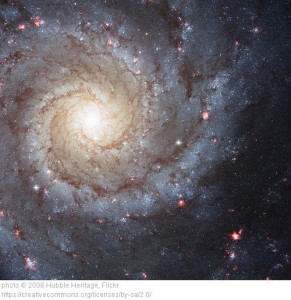 It's good for me to remember what this feels like. I felt this 20+ years ago when I first encountered Graphic Recording. That particular combo of excitement laced with apprehension ... that comes when I know, if I choose to continue, that I will never be the same. That a whole new world exists out there, that beacons. That it will be a process with lots of steps to embody it. That it isn't foolish. In actuality it's intelligent, wise and just a little bit magical in its timing and how it enters my life.
I wrote this issue's article earlier in the week after a series of Exploratory Chats with potential clients. Called "Are You Foolish to Want to Use Innovative Methods?" It's about the siren call of the visual skills and other things that I teach and hold space for. And how some folks need reassurance that they aren't foolish for being attracted to them.
After my experiences this weekend, I have an even greater compassion and tenderness for folks who are captured by something they don't quite fully understand yet. May we all be able to relax and more fully trust our unfolding process ... whether our introduction is to visuals or kundalini! And be rest assured that our Higher Selves know exactly what they are doing!
Yours in SHIFTing IT,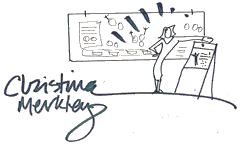 The SHIFT-IT Coach
and Interactive-Visuals Mentor
P.S. INTERACTIVE-VISUALS eCommunity: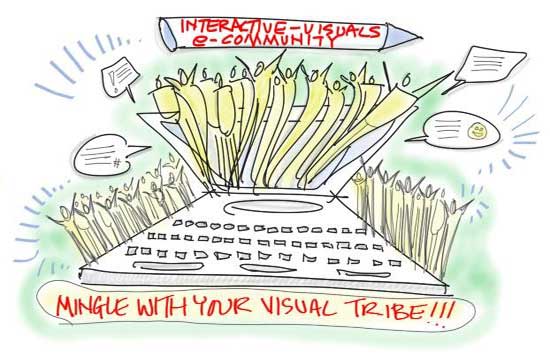 Are you a past grad of one of our visual programs? If so, you qualify for entry to our new Interactive-Visuals eCommunity (a complimentary online forum for grads of our various visual programs).
My assistant, Patricia has sent invites to all known grads. Contact her at [email protected] if you can't find yours. Introduce yourself to the fascinating folks from across the globe who, like you, are weaving visuals into your work and mission. Share resources, receive support and mingle with your Visual Tribe!
SHIFT-IT SCHOOL: UPCOMING COURSES


For Anyone Who Wants Clarity & Change in Work and/or Life:
SHIFT-IT ONLINE®
Guided Group Coaching Using Visual Coaching Maps

Ready to get what you want?! My signature coaching group - gets you what you next want in your personal and/or professional life. You develop a crystal clear vision, unravel your resistance ... and rapidly SHIFT your world. Practical real-world strategic planning coupled with leading-edge energy alignment --- all in my innovative 'Visual Coaching' style. Join this supportive community with other like-minded SHIFTers from across the globe The SHIFT-IT Home Retreat Kit® with 17 visual maps is included, plus handy Repeater Option for those joining us again!
7 Weeks Online: Feb. 7 - March 21, 2015
Video Webinars: Saturdays, 10-11:30 a.m. Pacific
Join Now, Cohort Starts Soon!
Full Details and Online Registration
Note: Pre-requisite for Visual Coach Certification. FYI, Repeater Option available for those who have taken this program before and are ready for your next shift.
For Beginners Or Repeaters:
FUNDAMENTALS OF INTERACTIVE-VISUALS®
Visual Skills for Process Work with Groups and Individuals
Over 87% of your facilitation, coaching, training and consulting clients are visual thinkers - learn powerful visual skills to boost the effectiveness of how you work with them. This professional skills training (fully online) thoroughly covers the four main applications of working visually with groups and individuals so you can add these powerful tools to your own process toolkit: studio work (charts & videos), graphic recording, graphic facilitation and graphic coaching. This is the online version of my popular fundamentals training (no travel required). Attracts folks from across the English speaking world - your Visual Tribe!
Live: 9 Weeks Online: Feb. 23 - April 29, 2015 * Just 20 12 Spots Left
Video Webinars: Mondays & Wednesdays, noon-1pm Pacific
3 Days In-person: June 4-6, 2015 * Just 20 19 Spots Left
Beautiful Victoria, British Columbia, Canada
Full Details and Online Registration
Note: Pre-requisite for Visual Coach Certification. FYI, Repeater Option available for those who have taken this program before and desire another round.
For Process Professionals Who Work With Individuals:
2015 VISUAL COACH CERTIFICATION®
10-Weeks Online: April 7 - June 9, 2015
Tuesdays Noon-1:30 pm Pacific

For coaches, counselors, therapists and others who work deeply with individuals. Add the power and innovation of Visual Coaching to your professional practice. Includes advanced Visual Coaching techniques, use of my SHIFT-IT System® with your clientele (17 visual maps), guidance in the 'template-izing' of your own intellectual property, plus marketing and biz development support.


New 2015 Cohort Forming
Apply Now!
Two Pre-requisites: SHIFT-IT Online and Fundamentals of Interactive-Visuals (or equivalent experience).
For Visual Keeners:
MAGIC MARKER RETREATS®

Getting your visual basics is half the equation - the other is competency and creation of a viable practice (whether you are internal or independent). This 2-day Boot Camp takes your visual practice to the next level: chock full of at-the-wall drills, project brainstorming (bring work for feedback and ideas), and identity/brand/financial coaching. Work your brain, your fingers and dissolve your resistance, all in deep community with your visual tribe.
June 8-9, 2015
Victoria, British Columbia, Canada
* Just 7 4 Spots Left

Full Details and Online Registration
Note: Pre-requisite is Fundamentals of Interactive-Visuals (or equivalent experience).
FEATURED ARTICLE:
ARE YOU FOOLISH TO WANT TO USE INNOVATIVE METHODS?
Every week I do Exploratory Calls with people from various places that contact me because they are attracted to things I do and teach. This week I found myself repeating several statements to the folks I chatted with ... which made me think "this would be a good eZine article" ... so here it is:
I'm Attracted to This Stuff, Am I Nuts?
My work covers quite a swatch of territory ... from basic and intermediate instruction in "working visually" to leading edge personal growth and resistance-busting methods. All the stuff I am into could be defined as 'innovative'. I'm decades into it, so it all seems "normal" to me. So I find it a bit surprising (and even jarring at times) when I encounter folks who live in more conventional worlds. There definitely is an acclimatizing curve involved, dependent on the kinds of environments and belief systems you typically inhabit.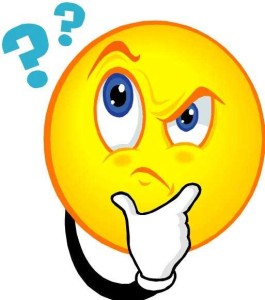 Sooooooo, to answer the question of whether or not you are foolish or even nuts to be attracted to innovative or creative stuff ... No, I can reassure you --- you most certainly aren't foolish, far from it.
You are sane, in good company and part of an evolutionary arc that is happening. You are waking up (further). And getting ready to do your part in making yourself and the world a happier, more fulfilling, more efficient and balanced place. But, here is the rub; sometimes waking up more isn't a cake walk (i.e. easy). It takes study, effort, and developing stronger belief in yourself, your instincts and your capabilities. And, sometimes you will be ahead of the curve (i.e. the people around you).
Can I Apply This Stuff to My Current Work? Will They Cover It?
Some folks get on a call with me and they want to know if my course(s) are applicable to their current work, and ideally, will their employer pay for it...
ARTICLE CONTINUED ON BLOG ... CLICK HERE TO VIEW
---
For the full SHIFT-IT e-Zine Archives: Click Here
For the full SHIFT-IT Audio Library (mp3): Click Here
Christina Merkley
The SHIFT-IT Coach &
Interactive-Visuals Mentor

SHIFT-IT Coach, Inc. is a boutique training and coaching company specializing in visual process work for groups and individuals. Founded by Christina Merkley, pioneering Visual Facilitator and Coach, we work deeply with individuals, partners and conscious businesses to define and manifest what you really want. We also train Process Professionals from across the globe in our innovative ways of working. For more information visit www.shift-it-coach.com and www.visualcoaches.com.
IN THIS ISSUE:
>>Featured Article:
Are You Foolish to Want to Use Innovative Methods?
---
CONNECT WITH US:
---
BLOG ENTRIES:
Looking for more rich, SHIFT-IT content? Check out my blog for recent ramblings, resources and general interest features:
Magic Marker Retreats: March is Cancelled and June 8-9 is Go
[Newly Minted Certified Visual Coach] Congrats Dr. Karen Gilliam
The Visual Bio: A Handy Communication Tool
[Interactive-Visuals eCommunity] Forum Launch & Invite Process
Visual Coaching Gift: Mini Visual Retreat with 4 Maps
[Los Angeles] See Alum Andrea Spyros At The Success Signature Attunement Summit
The Four Ways of Working Visually
New Certified Visual Coach: Eileen Caroscio
Common Formats for Graphic Facilitation and Other Ways of Working Visually
Click here to read The SHIFT-IT Blog.
---
EZINE ARCHIVES:
Browse past issues here.
Listen to the ezine here.


---
PRODUCTS: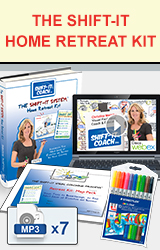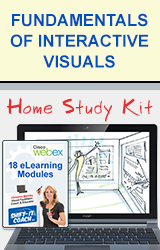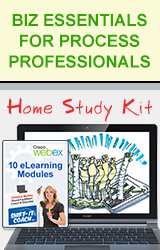 ---
Our Websites:
---
---