A NOTE FROM CHRISTINA:
Life continues to be busy in a great way.
| | |
| --- | --- |
| Current Visual Skills Class: The 9-week online version of Fundamentals of Working Visually is winding down ... they have now experienced all four ways of working visually and have learned about documentation methods. The final weeks we discuss the business development, brand/identity and marketing sides of the visual process field, which is applicable to both internal and external practitioners alike. And also the mindset and attitude side of this game - ya gotta have those functioning well too in order to be successful at this work. | |
Practice Client Search: Our 2016 cohort of Visual Coach Certification is up and running. A wonderfully diverse group of Process Professionals who are learning 30 visual moves for their client work with individuals. They are searching for Practice Clients to facilitate through The SHIFT-IT Visual Coaching System and also their own moves too. If interested, write [email protected]. Good opportunity for anybody in transition and a great way to get the SHIFT-IT pre-requisite if you want to become a Certified Visual Coach down the road too.
Upcoming In-person Courses: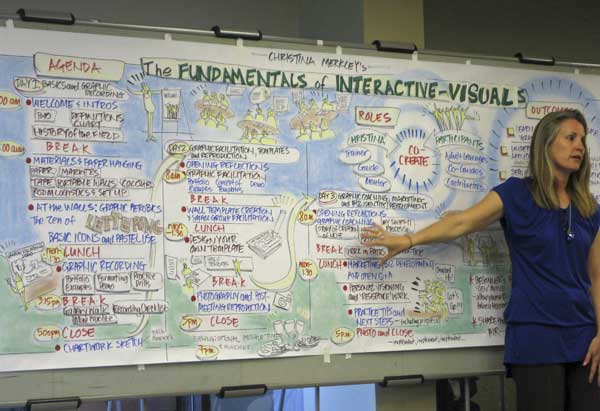 The annual in-person courses held in beautiful Victoria, British Columbia, Canada are coming up fast.
The Early Bird ends this Monday for Fundamentals of Working Visually that runs June 2-4. There are 4 spots left. Right on its heels is Magic Marker Retreat on June 6-7 with only 1 spot left. Act fast to secure your spots and also take advantage of low Canadian currency!
Me and JJ: In Search of New Digs:

Well, I knew this day would come. A few years ago I bought my work/live studio on the edge of Victoria's downtown. Problem is that downtown is growing, including the digital district that my street is on.
Which is all good news in the long-term, but in the shorter term it means construction right outside my door as the block next to me gets demolished and rebuilt with a funky new design.
JJ (my trusty 4lb Yorkie) and I can't run SHIFT-IT School from this location until the dust and noise settles to reasonable levels. So we are considering our options.
Do I get find a quiet place during the day that I can run my biz from with JJ on my lap? Anybody out there have an office, home office, or other suitable room locally I can use during the day, that has good internet?! If you have dogs, I'll happily walk yours too!



Do I rent my studio and find a location I can both work and live from? Victoria's rental market is so tight that I'm pretty confident I can rent my studio during the construction phase to someone who doesn't care about noise during the day. The challenging part is finding a replacement home with good internet that allows a tiny dog ... that I can also paint from. If you might have something do let me know!



Or, do I hit the road and have an adventure of staying with various friends until it's safe to return? Conducting business via 'laptop lifestyle' as I travel from place to place. Bit challenging when I add a soft-top convertible to the mix (no snow) but the feel of adventure in this one is kinda refreshing. Be a stop on the tour?
I'm an INFJ on the Myers-Briggs ... so the "J' of wanting clarity on my next steps is kicking into gear. If I rent my studio out, will probably do so in August or early September, so same dates for finding new home overall.

If I stay and find somewhere else to conduct business during day light hours, then November is the target date to find that space by.

We'll see if including this in the eZine stirs up any interesting options ... hope so!
As for an article, I've decided to focus on something that always settles my energy when it needs it ... the beauty and healing power of sound and frequency. Just some quick shares on various sound modalities and resources for those who also appreciate vibrational assistance
Yours in SHIFTing IT,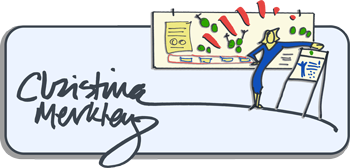 The SHIFT-IT Coach
& Process Skills Mentor
In Your Words: Speech Pathologist Lisa Dymond Makes Good Use Of Working Visually
I'M ON A MISSION TO WEAVE THIS VISUAL, CREATIVE, HAPPY WAY OF BEING INTO THE REALM OF SPEECH LANGUAGE PATHOLOGY AND INTO MY LIFE OVERALL. I'M TRULY GRATEFUL. THANK YOU, CHRISTINA!
"When I found Christina's work I was already aware of Graphic Recording and beginning to weave it into my work as a Speech Language Pathologist working in elementary schools and the community with children and their families.
I became VERY excited seeing the other ways that Visual Skills can be used especially studio 'push' pieces to simplify and communicate information and also interactively in process work with both groups and individuals. Lightbulbs flashed in my head as I saw the MANY places both professionally and personally where these methods are VERY useful for me and my future. And I've been off and running with my innovations ever since!
Given the range of areas that I can apply the visual methods and tools to, I decided to get the Combo Version of Visual Coach Certification ... which secured me four wonderful courses: SHIFT-IT Online, Fundamentals of Working Visually, Visual Coach Certification and Business Essentials for Process Professionals.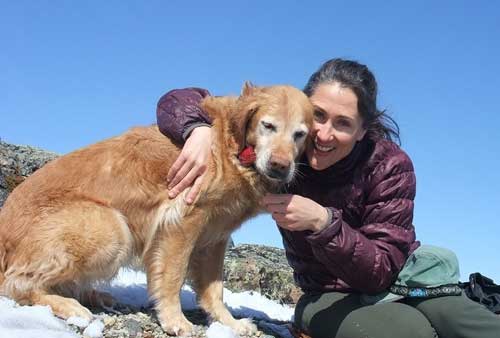 Lisa Dymond. Speech Pathologist Serving BC & Yukon.
These are significant courses with lots of content, so it's quite a commitment. However the flexibility of the online technology accommodates my schedule nicely. I catch live classes when I can and otherwise follow along via the recordings.
I also make good use of the opportunity the online forums provide to engage with my fellow classmates ... lovely people from across the globe making their own shifts who share a love of the visual way of working and being.
Already my experiences have been a game-changer. I went from scratching my head wondering why I was feeling unhappy and unsure what to do, to feeling increased appreciation for all my opportunities that has led me to my now. I have tools to reflect on and use over and over to engage my enthusiasm for the future, and to actively participate in allowing the greatest vision for my life to unfold.
I'm on a mission to weave this visual, creative, happy way of being into the realm of Speech Language Pathology and into my life overall. I'm truly grateful. Thank you, Christina!"
Lisa Dymond, M.Sc.
Registered Speech Language Pathologist
Shawnigan Lake, British Columbia, Canada
SHIFT-IT School: Classes, Products & Mentoring
For Beginners Or Repeaters:
FUNDAMENTALS OF WORKING VISUALLY®
Visual Skills for Process Work with Groups and Individuals
This professional skills training (fully online) thoroughly covers the four main ways of working visually: Studio Work, Graphic Recording, Graphic Facilitation and Graphic Coaching. Over 87% of your consulting, facilitation, training, teaching and coaching clients are Visual Thinkers - these powerful visual skills boost the effectiveness of how you work with groups and/or individuals. This is the online version of my popular fundamentals training (no travel required). Attracts folks from across the English-speaking world - your Visual Tribe! Fully recorded, if you miss classes or want to watch at a time more convenient for you.
Act By MONDAY to Nab Early Bird
Just 20 4 Spots Left
IN-PERSON VERSION:
3 Day Intensive: June 2-4, 2016
Beautiful Victoria, British Columbia, Canada
Full Details and Online Registration
Note: Pre-requisite for Visual Coach Certification.
For Visual Keeners:
MAGIC MARKER RETREATS ®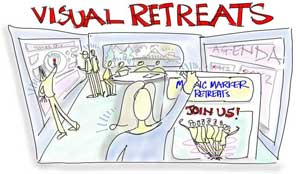 Getting your visual basics is half the equation - the other is competency and creation of a viable practice (whether you are internal or independent). This 2-day Boot Camp takes your visual practice to the next level: chock full of at-the-wall drills, project brainstorming (bring work for feedback and ideas), and identity/brand/financial coaching. Work your brain, your fingers and dissolve your resistance, all in deep community with Visual Practitioners.
Just 7 1 Spot Left
IN-PERSON:
2 Day Intensive: June 6-7, 2016
Victoria, British Columbia, Canada

Full Details and Online Registration
Note: Pre-requisite is Fundamentals of Working Visually (or equivalent experience). Each Magic Marker Retreat is a unique experience, come as many times as you like for continued inspiration and development!
Instant Access
HOME STUDY KITS

| | |
| --- | --- |
| Can't travel? Want your info fast? Now you can access my quality instruction via three Home Study Kits. Choose from Fundamentals of Interactive-Visuals, SHIFT-IT Home Retreat Kit and Business Essentials for Process Professionals. Also private connection available via Private Visual Skills Training (you come to me), In-House Workshops (I come to your organization or community) and Private Coaching (in-person and distance sessions). | |
For Visual Skills Grads
WORKING VISUALLY eCOMMUNITY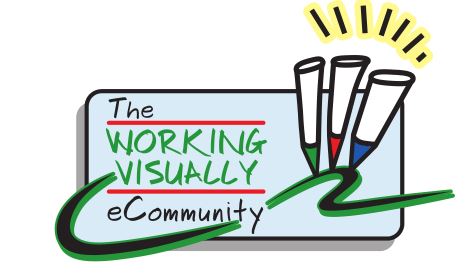 Are you a grad of one of my Visual Skills programs? If so, you qualify for access to our WORKING VISUALLY eCOMMUNITY for ongoing support. This community includes online forum filled with various topics related to working visually (media, announcements, skill development, technology, business development, inner work, etc.). Plus a monthly drop-in webinar and recording library. Dates for upcoming webinars: April 28, May 26 and June 23. Webinar time is 11-12:30 Pacific, fully recorded.
FEATURED ARTICLE:
SOUND MODALITIES TO AID YOUR SHIFT
To Listen Or Download Mp3 Version of This Article, Click Here.
I'm sure there are other moments earlier in my life, but the defining moment I remember about the power of sound came during an excruciating workshop in 2008.
I was in Las Vegas (should have been my first clue) for a gathering that my American business coach at the time had recommended. She and several of her colleagues that I first learned internet marketing methods from were all getting into the Law of Attraction via this particular man.
Law of Attraction Bastardized:
I'd been studying LOA for years already and what was going on in that room was a far cry from my understanding of the work let alone my ethics.
With a highly materialistic orientation, he was in essence coaching this large crowd to bum money from strangers as a way of teaching how to 'manifest'.

He set up a bunch of rules on how that could be done but the only teams who actually completed the assignment were ones who had broken the rules.

And that was his ultimate point, he was trying to teach us that 'rules are for suckers'.



Uggghhhhh. There is some truth to that. That some outside imposed and some self-inflicted rules are best ignored but NOT every rule should be. It's not a blanket insight.
In fact, it's a danger to civil society to encourage people to think this way in my opinion. So self-focused without any regard for others, their well-being, or for the well-being of society overall. What if we all acted like this? What a mess our world would be ... is.
The Clouds Miraculously Part:
Now back to the power of sound ...
In the midst of this icky workshop the clouds metaphorically parted and the sun burst forth via the form of ...
ARTICLE CONTINUED ON BLOG ... CLICK HERE TO VIEW
---
For the full SHIFT-IT e-Zine Archives: Click Here
For the full SHIFT-IT Audio Library (mp3): Click Here


Christina Merkley
The SHIFT-IT Coach &
Process Skills Mentor

SHIFT-IT Coach, Inc. is a boutique training and coaching company specializing in visual and energetic process work for groups and individuals. Founded by Christina Merkley, pioneering Visual Facilitator and Coach, she works deeply with individuals, partners and conscious businesses to define and manifest what you really want. Christina also trains Process Professionals from across the globe in her innovative ways of working. For more information visit www.shift-it-coach.com and www.visualcoaches.com.
IN THIS ISSUE:
>>Featured Article: Sound Modalities to Aid Your SHIFT
---
CONNECT WITH US:
---
BLOG ENTRIES:
Looking for more rich, SHIFT-IT content? Check out my blog for recent ramblings, resources and general interest features:
Graphic Facilitation Training In Canada: Early Bird Ends Monday
Graphic Recorders: How To Build a Thriving Practice
Do You Need To Bio Hack Your Life?!
Visual Coach Certification Enhancements
Carolyn Ellis In Toronto Transforms Her Business (And Life) By Working Visually
Why Working Visually Is Powerful in Coaching and Personal Growth
Click here to read The SHIFT-IT Blog.
---
EZINE ARCHIVES:
Browse past issues here.
Listen to the eZine here.


---
PRODUCTS: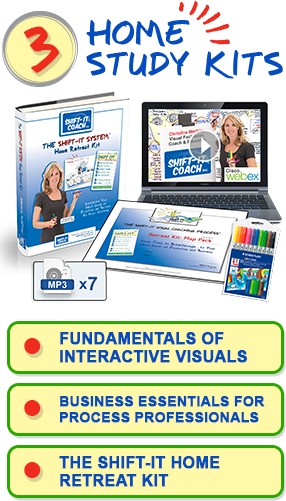 ---
Websites:
SHIFT-IT Coach, Inc
www.shift-it-coach.com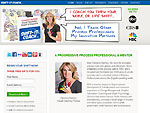 ---
---
Visual Facilitation
www.makemark.com