A NOTE FROM CHRISTINA:

Whew, that was a LONG run ... January through June is my longest season. Not only am I running classes, but I took a few this season too. I LOVE what I do but running a little school and keeping up with the latest for my SHIFT-IT coaching practice is hard work!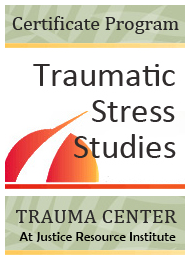 I thoroughly enjoyed the 9 Month Certificate in Traumatic Stress Studies that I just completed by distance via Bessel van der Kolk's Trauma Center in Boston, MA, U.S.A.
It may seem an oxymoron to enjoy a course all about the many faces of trauma, however it was fascinating to learn about the latest neuroscience and what research is discovering about treatments for complex trauma including post-traumatic stress disorder (PTSD) and the like.
Turns out body/somatic approaches are our best bet including yoga, meridian therapies (i.e. Eye Movement Desensitization and Reprocessing (EMDR) is currently the controversial forerunner) and parts work (something I've been doing for over a decade with Future Self, Conference Room, Orphan Rescue and other sub-personality work).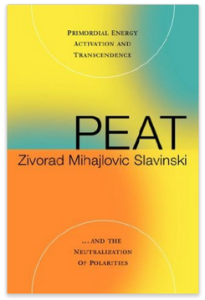 I also studied another meridian related methodology this season called PEAT (primordial energy activation and transcendence) created by Serbian psychologist Zivorad Slavinski. PEAT works with the neutralization of polarities within ourselves (which Law of Attraction being what it is, can impact what we attract in our lives).
I will discuss these methodologies (via invited guest experts) and more in a new course I'm in the midst of preparing for fall tentatively named "Practical Energy Work". Talking about the fall - I just released the course dates for our Fall/Winter 2015 and Spring 2016 curriculum, click here for full details.
I'll be busy for the next month refreshing various things on our websites as well as building the new Practical Energy Work course and then intend to take August off for some much needed R&R. Plus just a little heads up, July 20-24 will be our Summer Sale, a great time to stock up on private coaching and mentoring opportunities (more news in a few weeks!).
Until then here are some thoughts via this issue's article on the polarities of light and dark ... and which side are YOU putting yours skills and heart towards?!
Yours in SHIFTing IT,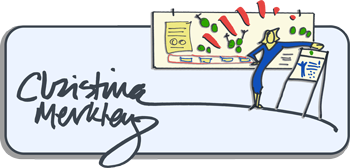 The SHIFT-IT Coach
& Visual Mentor

HAS THE HIGHEST QUALITY OF MATERIALS, IS PROFESSIONALLY PRESENTED AND INCLUDES A HUGE RANGE OF RESOURCES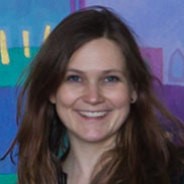 Clare North
Internal Change Leader
and Facilitator/Coach
"I participated from the United Kingdom in the online version of Fundamentals of Working Visually. The course has the highest quality of materials, is professionally presented and includes a huge range of resources.
This program clarified my thoughts about which kind of interactive visuals I'm most drawn to (Graphic Facilitation and Graphic Coaching). It had lots of opportunities to practice and experiment, giving a taste test of the experiential learning I hadn't received from previous book-based learning.
Also, via some sensitive coaching from Christina, I examined my resistance to doing this work at a deeper level which allowed me to move past some negative programming in order to try some stuff out. Raised my awareness of how my background/experience is feeding into this work and making it my natural next step. I feel super confident now to go and do and have already gone and done! I've started sharing my work on twitter, I couldn't have imagined doing that before this supportive course!"
Clare North
Business Transformation Leader in Large U.S. Corporation & Coach
Cheadle, Cheshire, United Kingdom
www.clarenorth.com
SHIFT-IT School: Upcoming Classes and Events

For Anyone Who Wants Clarity & Change in Work and/or Life:
SHIFT-IT ONLINE®
Online Coaching Group Supported By SHIFT-IT Tools

Ready to get what you want?! My signature coaching group - gets you what you next want in your personal and/or professional life. You develop a crystal clear vision, unravel your resistance ... and rapidly SHIFT your world. Practical real-world strategic planning coupled with leading-edge energy alignment --- all in my innovative 'Visual Coaching' style. Join this supportive community with other like-minded SHIFTers from across the globe. The SHIFT-IT Home Retreat Kit® with 17 visual maps is included, plus handy Repeater Option for those joining us again!
Secure Your Space Now
7 Weeks Online: Sept. 19th - Oct. 31, 2015
Video Webinars: Saturdays, 10-11:30 a.m. Pacific
Full Details and Online Registration
Note: Pre-requisite for Visual Coach Certification. FYI, Repeater Option available for those who have taken this program before and are ready for your next shift.
For Beginners Or Repeaters:
FUNDAMENTALS OF WORKING VISUALLY®
Visual Skills for Process Work with Groups and Individuals
This professional skills training (fully online) thoroughly covers the four main ways of working visually: Studio Work, Graphic Recording, Graphic Facilitation and Graphic Coaching. Over 87% of your consulting, facilitation, training, teaching and coaching clients are Visual Thinkers - these powerful visual skills boost the effectiveness of how you work with groups and/or individuals. This is the online version of my popular fundamentals training (no travel required). Attracts folks from across the English-speaking world - your Visual Tribe! Fully recorded, if you miss classes or want to watch at a time more convenient for you.
Early Bird Before August 31st
Live: 9 Weeks Online: Oct. 5 - Dec. 9, 2015
Video Webinars: Mondays & Wednesdays, noon-1pm Pacific
Full Details and Online Registration
Note: Pre-requisite for Visual Coach Certification. FYI, Repeater Option available for those who have taken this program before and desire another round.
Practical Energy Work
Deep Energy Techniques to Productively Manage
Yourself and Your Energetic Sovereignty
We are multi-dimensional beings with potent energy bodies. Learn powerful methods to properly manage your energy and maintain a calm, neutral stance in the midst of a rapidly changing world. How to work for the light (not the dark) and be a skilled polarity integrator at work and at home. For Process Professionals, Lightworkers and anyone who gives a darn about shifting our individual and collective worlds for the better! More Info Soon.
Live 10 weeks online: Oct. 17 - Dec. 19, 2015
Video Webinars: Saturdays, 1-2:30 p.m. PST
For Individualized Attention
BOOK CHRISTINA PRIVATELY
In-Person and Distance Options

Public classes and Home Study Kits are great, however sometimes personalized, private attention is preferred. Christina Merkley is available for one-to-one customized support on a variety of outer and inner work topics: strategic planning, business development, inner alignment, visual skills, etc.
For Organizations: Visual Process Facilitation (Strategic Planning, Teams and Conflict Resolution) and In-house Visual Skills Trainings.
For Individuals & Partners: Biz & Life Coaching and Visual Skills Training.
Availability: Some July coaching slots still available as well as September (please note that Christina takes the full month of August off for rest and replenishment)
FEATURED ARTICLE:
ARE YOU WORKING FOR LIGHT OR DARK?
To Listen Or Download Mp3 Version of This Article, Click Here.
I was catching up with a colleague of mine last week who I go WAY BACK with ... we both got our start in visual process work at The Grove Consultants in San Francisco about 20 years ago (thank you David Sibbet).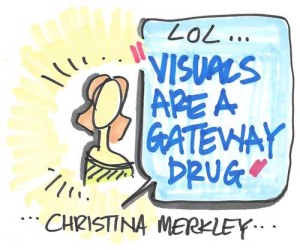 I got her laughing with a turn of phrase I used. I told her that 'visuals are a gateway drug' in my little training and coaching company, SHIFT-IT Coach, Inc. The awesome visual skills are often the starting place for a much bigger unfoldment, that of light work.
What I meant is that when I train people in the Fundamentals of Working Visually, a high percentage of them get opened up in other, often unanticipated ways too. Not unanticipated for me (as I've witnessed it repeatedly for many years now) but sometimes unanticipated for the person coming for the training ... at least their left-brain.
They think they are coming to learn how to work visually (and at one level they most definitely are) however, given the nature of what visuals is deeply about (authenticity, energy and light) something deeper often gets ignited in their training process too. Something that is very powerful, important and needed in our world today. Something I feel extremely aligned with that forms my personal mission. For me, teaching visual skills is a fascinating thing; cause SO MUCH goes on at various levels that it can sometimes take people by surprise.
The Power of Positive Visioning:
With the risk of coming across as a Pollyanna or zealot, I'm going to share why I love working visually so much, particularly when ...
ARTICLE CONTINUED ON BLOG ... CLICK HERE TO VIEW
---
For the full SHIFT-IT e-Zine Archives: Click Here
For the full SHIFT-IT Audio Library (mp3): Click Here
Christina Merkley
The SHIFT-IT Coach &
Visual Mentor

SHIFT-IT Coach, Inc. is a boutique training and coaching company specializing in visual process work for groups and individuals. Founded by Christina Merkley, pioneering Visual Facilitator and Coach, we work deeply with individuals, partners and conscious businesses to define and manifest what you really want. We also train Process Professionals from across the globe in our innovative ways of working. For more information visit www.shift-it-coach.com and www.visualcoaches.com.
IN THIS ISSUE:
>>Featured Article:
Are You Working For Light Or Dark?
---
CONNECT WITH US:
---
BLOG ENTRIES:
Looking for more rich, SHIFT-IT content? Check out my blog for recent ramblings, resources and general interest features:
Working Visually: The Only Way Out Is Through
The CapStone Marriage: How Millennials Are Changing the Norms of Marriage
What To Do If You've Lost Faith in Your Work, Boss or Clients
Esther Perel Video: Rethinking Infidelity
The Kardashians: And Bruce Jenner's Transition;
Some Strong Voices Expressing Their Truth on Baltimore, etc.
Let's Make It Through These Crazy Times
Click here to read The SHIFT-IT Blog.
---
EZINE ARCHIVES:
Browse past issues here.
Listen to the eZine here.


---
PRODUCTS: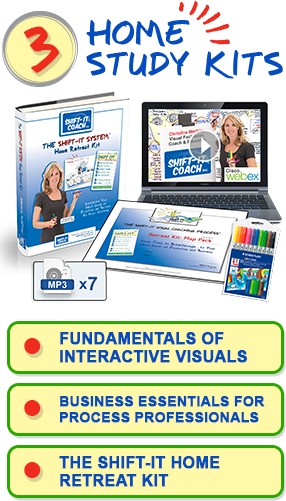 ---
Our Websites:
---
---