A NOTE FROM CHRISTINA:

It's dreary and wet today in Victoria, British Columbia ... the rain bouncing off the street outside. A good day to be cozy inside, drinking tea and writing.

As I reflect back on these last weeks, in order to sum it up for this 'Note from Christina' I'm struck with appreciation at the range and power of things that are happening.

The fall online version of Fundamentals of Interactive-Visuals is going strong. Participants have this week off from classes in order to focus on their Graphic Facilitation assignment --- creating (and hopefully using) their first visual template with a group.



Last weekend saw the launch of my brand new course Practical Energy Work. For the next 14 weeks (with a break in between for the holidays) this special cohort explores powerful right-brain methods to tap into our fuller being and wisdom. Not too late to join us if you want to get in on the transformation ... next offering won't be for a full year.



On another note, earlier this morning I had the treat of a private PEAT session via Skype with Vladamir Stojakovic.

Vlad is a teacher and skilled practitioner of this fascinating meridian based technology, one of several that I showcase in the new course.

It was a challenging session (involving many polarity pairs) that ended in a beautiful experience of unity and 'oneness'. Very moving!
And, last but not least, I'm pleased to announce our first 2015 graduate of Visual Coach Certification ... Jo Hobson an Organizational Psychologist from Cape Town, South Africa is first through the gate this year with her merry band of fellow coaches hot on her heels. Congratulations Jo on your accomplishment!
Given Jo's Exit Exam is fresh in my mind I've decided to write today's article on the final phase of the Visual Coach credentialing process, for those of you who are gearing up to join us in 2016. Get your markers ready!
Yours in SHIFTing IT,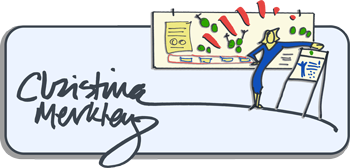 The SHIFT-IT Coach
& Process Skills Mentor
In Your Words: Organizational Psychologist Jo Hobson's Testimonial For Visual Coach Certification
VISUAL COACH CERTIFICATION HAS BEEN A GREAT DECISION
IN SO MANY WAYS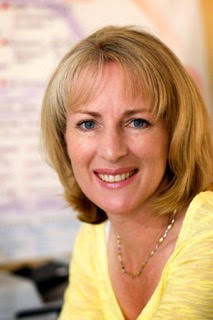 Jo Hobson
Organizational Psychologist
Cape Town, South Africa
"I'd been admiring Christina's work for a long time before I took the plunge and made the investment in Visual Coach Certification. It has been a GREAT decision in SO many ways:
My clients absolutely LOVE working with the new Visual Maps;
My Graphic Facilitation and Coaching skills were taken to my next level;
Perfect combination of sufficient stretch with loads of learning, yet also a safe and encouraging environment that made it easy to practise my visuals and the technology;
Rich in great material, practice opportunities, generous feedback and connections with other Visual-Coaches-in-Training from across the globe;
Christina's approach is both deeply authentic and highly professional. I was a little intimidated by the high standard set for homework and the Exam, but that has ultimately made this Certification that much more valuable;
Administrative support is first-class;
The best way to start my day on a positive note now is with Visual Coaching - whether it's creating my own maps, prepping SHIFT-IT tools for a client, or just practising my visual techniques - this work has become my happy space!"
Jo Hobson
Organizational Psychologist
Cape Town, South Africa
www.johobson.com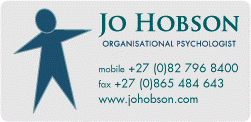 SHIFT-IT School: Classes, Products & Mentoring

New Online Course
PRACTICAL ENERGY WORK
Left-Right Brain Synergy for Professional & Personal Results
Our modern world still operates on a left brain bias: analytical, mental and rational ... with serious consequences for individuals, groups and our planet-at-large. However our right brain is always there, albeit often underused and even denigrated. Learning to be 'whole brained' is a powerful advantage in life and work. Join me for this NEW online class to harness your right brain resources: emotions, subtle energy and intuition. Practical tools on energy management, law of attraction, trauma, brain wave mastery, problem-solving, etc. Guest experts. Plus community with other participants from across the globe.
Missed Last Week's Kick Off?
No Problem, You Can Still Join Us!
Fully Recorded for Easy Playback.
Webinar 2 Starts Tomorrow. Come :)
10 Weeks Online: Nov. 7 - Feb. 6 2016
Live Webinars: Saturdays, 1-2:30 p.m. PST
Full Details and Online Registration
Note: No Prerequisite
Get Clarity & Change in Work and/or Life:
SHIFT-IT ONLINE®
Online Class Supported By Visual Coaching Tools
Ready to get what you want?! My signature coaching group – gets you what you next want in your personal and/or professional life. You develop a crystal clear vision, unravel your resistance ... and rapidly SHIFT your world. Real-world strategic planning coupled with leading-edge energy alignment - all in my innovative 'Visual Coaching' style. Join this supportive community with other like-minded SHIFTers from across the globe. The SHIFT-IT Home Retreat Kit® with 17 visual maps is included, plus handy Repeater Option for those joining us for your next round of manifestation!
Secure Your Space Now!
7 Weeks Online: Feb. 6 - Mar. 19, 2016
Live Webinars: Saturdays, 10-11:30 a.m. Pacific
Full Details and Online Registration
Note: Pre-requisite for Visual Coach Certification. FYI, Repeater Option available for those who have taken this program before and are ready for your next shift.
For Beginners Or Repeaters:
FUNDAMENTALS OF WORKING VISUALLY®
Visual Skills for Process Work with Groups and Individuals
This professional skills training (fully online) thoroughly covers the four main ways of working visually: Studio Work, Graphic Recording, Graphic Facilitation and Graphic Coaching. Over 87% of your consulting, facilitation, training, teaching and coaching clients are Visual Thinkers - these powerful visual skills boost the effectiveness of how you work with groups and/or individuals. This is the online version of my popular fundamentals training (no travel required). Attracts folks from across the English-speaking world - your Visual Tribe! Fully recorded, if you miss classes or want to watch at a time more convenient for you.
Currently on Early Bird. Act Early!
9 Weeks Online: Feb. 22 - Apr. 27, 2016
Live Webinars: Mondays & Wednesdays, noon-1pm Pacific
Full Details and Online Registration
Note: Pre-requisite for Visual Coach Certification. FYI, Repeater Option available for those who have taken this program before and desire another round.
For Process Professionals Who Work With Individuals:
2016 VISUAL COACH CERTIFICATION®

10-Weeks Online: April 5 - June 14, 2016
Tuesdays Noon-1:30 pm Pacific

For coaches, counselors, therapists and others who work deeply with individuals. Add the power and innovation of Visual Coaching to your professional practice. Includes advanced Visual Coaching techniques, use of my SHIFT-IT System® with your clientele (17 visual maps), guidance in the 'template-izing' of your own intellectual property, plus marketing and biz development support

2016 Cohort... Apply Now!



Two Pre-requisites: SHIFT-IT Online and Fundamentals of Interactive-Visuals (or equivalent experience).
FEATURED ARTICLE:
VISUAL COACHES COME DOWN THE FINISH LINE
To Listen Or Download Mp3 Version of This Article, Click Here.
One of the programs I host each year is Visual Coach Certification. One cohort a year beginning in April and going through to the end of the year.
| | |
| --- | --- |
| This program teaches the ins and outs of working visually to coaches, therapists, counselors, financial advisors, disability consultants, job/career specialists, personal growth leaders etc. ... a diversity of Process Professionals from around the English speaking world who are already ethically enabled to work with individuals in some capacity or other. | |
I'm not teaching them process work with individuals from the ground up per se ... as most already have practices with particular niches or are concurrently in training to do so. What I do is teach them how to smartly apply 'interactive-visuals' to what they already do and empower them to use my growing suite of ready-made Visual Coaching Maps with their own clientele.
Coming Down to the Finish Line:
The 2015 Visual Coach cohort, which started back in April, is steadily fulfilling their visual coaching hours with clients (24 hours total) and readying their Final Package submissions for my perusal.
They have until the very end of year to do this, however the keeners come in early. Which I appreciate as it spreads things out rather than getting slammed all at once right after the deadline.
Our first keener of the year, our first from South Africa ever, is Jo Hobson, an Organizational Psychologist from Cape Town. She recently submitted her Final Package and did a fabulous job in organization and presentation! Tidy, professional, completely in the order requested and delivered electronically in a smooth manner.

Not the easiest thing when you are handling multiple visual files which can be large and unwieldy.
Well done Jo!
Visual Coach Exam Process:
After submitting their package (roster of hours, client testimonials, client maps and their own maps) the Visual Coach enters the Exam Phase which occurs in two parts. The first part is a ...
ARTICLE CONTINUED ON BLOG ... CLICK HERE TO VIEW
---
For the full SHIFT-IT e-Zine Archives: Click Here
For the full SHIFT-IT Audio Library (mp3): Click Here


Christina Merkley
The SHIFT-IT Coach &
Process Skills Mentor

SHIFT-IT Coach, Inc. is a boutique training and coaching company specializing in visual and energetic process work for groups and individuals. Founded by Christina Merkley, pioneering Visual Facilitator and Coach, she works deeply with individuals, partners and conscious businesses to define and manifest what you really want. Christina also trains Process Professionals from across the globe in her innovative ways of working. For more information visit www.shift-it-coach.com and www.visualcoaches.com.
IN THIS ISSUE:
>>Featured Article:
Visual Coaches Come Down The Finish Line
---
CONNECT WITH US:
---
BLOG ENTRIES:
Looking for more rich, SHIFT-IT content? Check out my blog for recent ramblings, resources and general interest features:
Practical Energy Work Course: Last Chance to Go Deep With Us
Practical Energy Work: New Online Course Begins This Weekend
New Video: Focus Wheel Process With Visual Map
New Online Course Is Here: Practical Energy Work
A Graphic Tool for Planetary Visioning
Kundalini: What It Is And Why It Matters
Being In The Flow With Visual Process Work
Click here to read The SHIFT-IT Blog.
---
EZINE ARCHIVES:
Browse past issues here.
Listen to the eZine here.


---
PRODUCTS: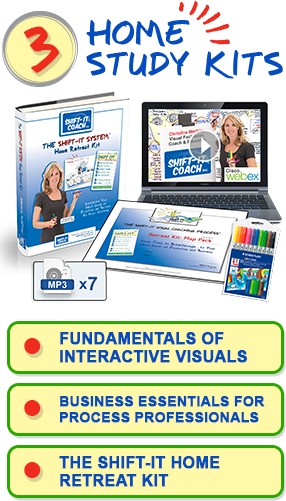 ---
Our Websites:
SHIFT-IT Coach, Inc
www.shift-it-coach.com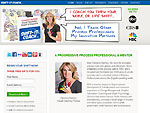 ---
---
Visual Facilitation
www.makemark.com