Audio Version: Click Player to Stream or Right Click on Link to Download. For full Audio Library of Past Messages, Click Here

One of the programs I host each year is Visual Coach Certification. One cohort a year beginning in April and going through to the end of the year.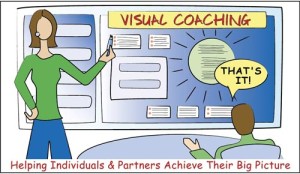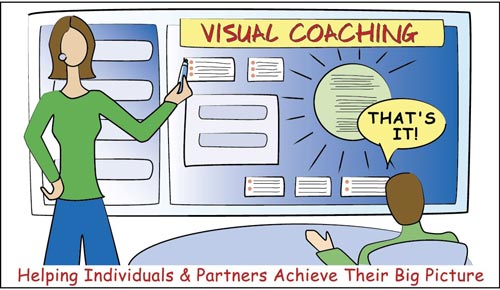 This program teaches the ins  and outs of working visually to coaches, therapists, counselors, financial advisors, disability consultants, job/career specialists, personal growth leaders etc. … a diversity of Process Professionals from around the English speaking world who are already ethically enabled to work with individuals in some capacity or other.
I'm not teaching them process work with individuals from the ground up per se … as most already have practices with particular niches or are concurrently in training to do so.  What I do is teach them how to smartly apply 'interactive-visuals' to what they already do and empower them to use my growing suite of ready-made Visual Coaching Maps with their own clientele.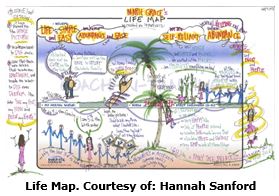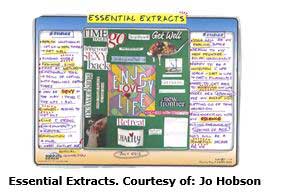 Coming Down to the Finish Line:
The 2015 Visual Coach cohort, which started back in April, is steadily fulfilling their Visual Coaching hours with clients (24 hours total) and readying their Final Package submissions for my perusal.
They have until the very end of year to do this, however the keeners come in early.  Which I appreciate as it spreads things out rather than getting slammed all at once right after the deadline.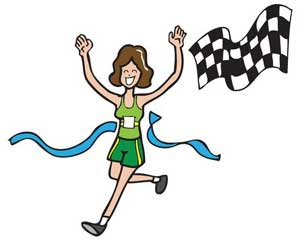 Our first keener of the year, our first from South Africa ever, is Jo Hobson, an Organizational Psychologist from Cape Town. She recently submitted her Final Package and did a fabulous job in organization and presentation! Tidy, professional, completely in the order requested and delivered electronically in a smooth manner.
Not the easiest thing when you are handling multiple visual files which can be large and unwieldy.
Well done Jo!
Visual Coach Exam Process:
After submitting their package (roster of hours, client testimonials, client maps and their own maps) the Visual Coach enters the Exam Phase which occurs in two parts. The first part is a 45-minute discussion between the two of us by webinar — in which I review their package and give feedback.
I also decide which Visual Map (out of all the options) the Coach is to use during the second part of the exam — a live coaching session with a Test Client.
Our Test Clients: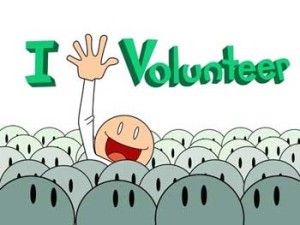 The Test Clients for the Visual Coach Exam are volunteers … often readers of my eZine and Blog. They graciously volunteer their time so we can mimic as much as possible a live coaching situation to test the mettle of each coach.
A BIG THANK YOU to all of you who have volunteered over the years, I REALLY appreciate your time and support!!!
Note: If you would like to volunteer just write my assistant Patricia at admin@shift-it-coach.com and she'll add you to our list.
Lots of Compassion:
I try to reassure the Coaches being tested that I am compassionate that it's a test situation … I know it's an artificial circumstance which can bring on nerves for some.  However how they deal with this situation shows me (and them) a lot about their personality and skills including how resourceful, flexible and personable they are … all attributes that those of us who work with individuals need in spades.
Recording Technology:
Right after the feedback webinar the coaches go into a live coaching session with their client.  They are responsible for choosing their communication technology with their client as well as using a recording device … and getting the file to me afterwards so I can listen to and evaluate their live client work.
Visual Component: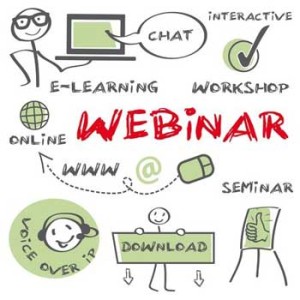 There have been so many strides made in technology recently that impact how we can visually coach that it's tough to keep up. Some folks are ready to jump whole hog into them, and others aren't. So I support various delivery methods in this program: doing Visual Coaching in-person (mural size or via templates) over the phone (templates sent afterwards) … and now via webinars with digital tablet (how I do most of my own Visual Coaching work nowadays).
It's an additional learning curve (and investment) to dive into using digital tablets however it is THE best way now to get the visuals 'interactive' in a virtual environment.
My Evaluation Ritual:
It takes about three hours of my time to put a Visual Coach through their exam process. I do their initial feedback session, I listen to their client recording and study their constructed Visual Map, and then I create a final audio recording giving feedback with their results … did they pass, or not. If not, they get one more chance to get it right.
My ritual for listening to the recordings is to settle into a booth at The Cactus Club restaurant here in Victoria, British Columbia, Canada. I treat myself to a good meal while listening and taking notes. And inevitably field questions from the curious wait staff – they get drawn in by the captivating visuals every time! Then I head on home to record my final feedback … attempting to get that done as soon as possible as I know the coach is waiting on pins and needles to learn how they did.
I'm happy to report that Jo passed with flying colors! She and her client Janet had great rapport and dove surprisingly deep in 45 minutes … was enjoyable to listen to their session. And the end result was a satisfied client with a handful of insights and ahhas around a particular issue important to her. Which is ultimately what coaching is all about!
*** Next Cohort Starts April 2016: Get Your Prerequisites Done ***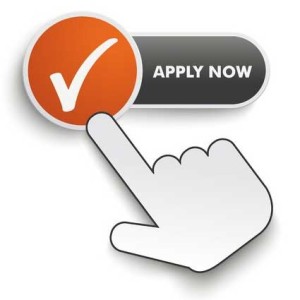 While I'm completing the exams for the 2015 cohort I'm also conducting Admissions Interviews for the 2016 cohort. If Visual Coaching is something you want to add to your process toolkit, please submit your application for the new cohort forming. Like Jo says in her testimonial, you'll be glad you did!
FYI, there are two pre-requisites … Fundamentals of Interactive-Visuals (or equivalent experience) plus experiencing for yourself The SHIFT-IT Visual Coaching System®. If you don't already have those pre-requisites you can catch them early next year in time for April's start. All the details here: Visual Coach Certification.
P.S. Plus check out our Directory of Certified Visual Coaches to find a skilled practitioner near you!
P.P.S. In 2016 I'm adding AN ADDITIONAL SEVEN VISUAL MAPS to Visual Coach Certification … a series of deep energetic maps that are part of my Practical Energy Work course.  FYI, for those of you who are already Visual Coaches, I will equip you with these new maps too (once I'm able to get the training recordings together to accompany them).