A NOTE FROM CHRISTINA:
I'm back!  I spent a chunk of this fall on a road trip through the western U.S. States. Made my way from Victoria, British Columbia, Canada down to Berkeley, California, U.S.A. Saw various friends as I made my way down and back up again. Thank you all for making it such a memorable trip!  More pics shared on my personal Facebook page.
| | |
| --- | --- |
| Bend, OR with Pia and Ted | Paulina Caldera, Oregon |
| Snow of Mt. Shasta, California | Quiet Pine Forests |
| Stumbling Upon Lava Fields | Good Ol' Friends in Sausalito |
| Denman Island Getaway Cabin | West Coast Beachcombing with JJ |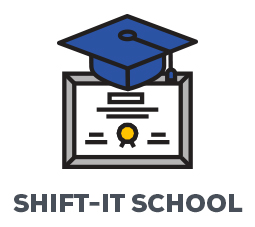 In SHIFT-IT School the Fall's courses are unfolding nicely. The Fundamentals of Working Visually cohort has made their way through experimenting with all four genres: Studio Work, Graphic Recording, Graphic Facilitation and Graphic Coaching. While the 2016 Visual Coach Certification cohort are coming down the home stretch to complete their client work then do the final exam. Keep going, you are almost there!
We've also had a great international cohort come together for Practical Energy Work ... connecting with the non-local intelligence of the right brain for life and work benefits. Perfect timing for all the changes going on in the world ... which I've decided to write about for this issue's article. Geez, the SHIFT is upon us isn't it!
Yours in SHIFTing IT,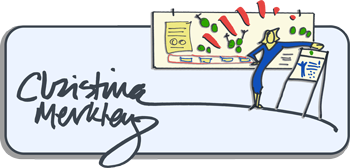 The SHIFT-IT Coach
& Process Skills Mentor


IN YOUR WORDS: CLIENT TESTIMONIAL
Our Practical Energy Work Course Reaps Results
For D.C. Area Consultant Kathy Smith
A BROAD AND DIVERSE ARRAY OF TOPICS, PHILOSOPHIES
AND THOUGHT LEADERS ... IT REALLY WORKS!
"I've taken Practical Energy Work two times now ... I enjoyed it so much the first go round that I'm back as a Repeater. Christina's course is a wonderful sampling of a broad and diverse array of topics, philosophies and thought leaders, offered up for participants to pick and choose from.  She attracts a positive and supportive group creating a safe place to explore as much as you are willing to ... it's as participatory as the participant wants it to be.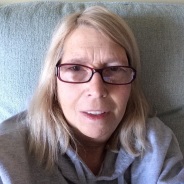 Katherine Smith
Consultant and Coach
It really works! Even though I have always thought of myself as a positive person, PEW helped me channel my positive energy in an even more productive way and my life is moving from good to great as a result. It challenged me to really think about what I believe and why. And, gave me language to explain some very fundamental parts of my belief system."
Katherine L Smith
Consultant and Coach
Alexandria, Virginia, U.S.A.
www.keys2action.com
SHIFT-IT School: Classes, Products & Mentoring
For First Timers and Repeaters
SHIFT-IT ONLINE®
Supportive International Coaching Group Using Visual Tools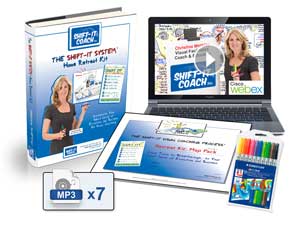 Get clarity and change in your work and life. Left-Brain strategic planning coupled with Right-Brain energy alignment - all in my innovative 'Visual Coaching' style.
Great for shifting dissatisfaction in work, abundance, relationship, body, geography and other stuck areas.
Two Options: either join us for the online course conducted via live webinars (offered just once a year) or complete on your own via home study kit.
Only Live Course This Year
SHIFT-IT ONLINE
Live Weekly Webinars: Jan. 21 - March 11, 2017
Saturdays, 10-11:30 a.m. Pacific
Full Details and Online Registration
---
Available At Any Time
SHIFT-IT HOME RETREAT KIT
Process at Your Own Pace From Your Own Environment
Full Details and Online Registration
Note: Pre-requisite for Visual Coach Certification. FYI, Repeater Option available for those who have taken before and want to repeat (write us for coupon code).
For Beginners Or Repeaters:
FUNDAMENTALS OF WORKING VISUALLY®
Visual Skills for Process Work with Groups and Individuals
For Process Professionals who work with groups or individuals - managers, consultants, trainers, teachers, facilitators, therapists, coaches, scribes and others. Over 87% of your clients are Visual Thinkers so it only makes logical sense to work in ways that best reach them. This professional skills training thoroughly covers the four main ways of working visually: Studio Work, Graphic Recording, Graphic Facilitation and Graphic Coaching. Attracts participants from across the globe.
Three Options: online, in-person or via handy home study kit.
Early Bird Pricing until Jan. 30th
ONLINE VERSION VIA LIVE WEBINARS
9 Weeks Online: Feb. 27 - May. 10, 2017
Mondays & Wednesdays, noon-1pm Pacific
Full Details and Online Registration
---
Early Bird Pricing until Apr. 20th
IN-PERSON VERSION IN VICTORIA, CANADA
IN-PERSON: 3 Day Intensive: June 1-3, 2017
Beautiful Victoria, British Columbia, Canada
Full Details and Online Registration
---
Available At Any Time
HOME STUDY KIT VERSION
Learn at Your Own Pace From
Your Own Environment
Full Details and Online Registration

Note: Pre-requisite for Visual Coach Certification. FYI, Repeater Option available on Feb. class for those who have taken before and want to repeat as a guest (write us for coupon code).
For Process Professionals Who Work With Individuals:
2017 VISUAL COACH CERTIFICATION®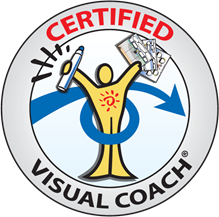 For coaches, counselors, therapists and others who work deeply with individuals. Add the power and innovation of Visual Coaching to your professional practice. Includes advanced Visual Coaching techniques, use of my SHIFT-IT System® with your clientele (17 visual maps), guidance in the 'template-izing' of your own intellectual property, plus marketing and biz development support.
Receiving Applications Now
2017 VISUAL COACH CERTIFICATION
10-Weeks Online: April 4 - Dec. 31 2017
Tuesdays Noon-1:30 pm Pacific
Full Details and Application Process
Two Pre-requisites: SHIFT-IT Online and Fundamentals of Interactive-Visuals (or equivalent experience).
For Visual Keeners:
MAGIC MARKER RETREAT®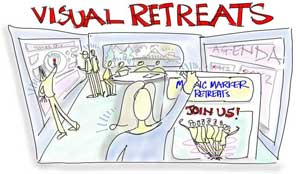 Getting your visual basics is half the equation - the other is competency and creation of a viable practice (whether you are internal or independent). This 2-day Boot Camp takes your visual practice to the next level: chock full of at-the-wall drills, project brainstorming (bring work for feedback and ideas), and identity/brand/financial coaching. Work your brain, your fingers and dissolve your resistance, all in deep community with Visual Practitioners.
Just 7 5 Spots Left
IN PERSON
2 Day Intensive: June 5-6, 2017
Victoria, British Columbia, Canada
Full Details and Online Registration
Note: Pre-requisite is Fundamentals of Working Visually (or equivalent experience). Each Magic Marker Retreat is a unique experience, come as many times as you like for continued inspiration and development!
FEATURED ARTICLE:
THREE RESOURCES TO SHIFT POST-ELECTION ANGST
To Listen Or Download Mp3 Version of This Article, Click Here.
Geez, it's been one intense fall, hasn't it?! I decided to stay in the U.S. for Election Day during my recent road trip. Felt historic and I wanted to be around for it. Boy it was intense in the household I was staying at, with mostly Clinton supporters aghast as the results came in. This Canadian was just thankful that it wasn't mine to vote in.
Since I've been back, I (like a lot of people) have been wary about the state of our world and what may happen. I'm still sorting through the various issues that personally trigger me and figuring out how I want to get involved. By way of a little self-therapy, I'm writing today's article on a trio of things that I have taken solace in. That calm my nervous system down. With the hopes that they may be soothing for some of you too!
Adyashanti's Letter After the Election: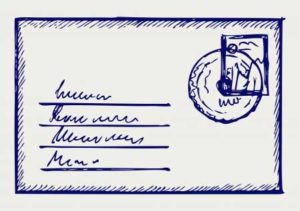 If you aren't aware of him, he's a non-dual (unity) teacher in the San Francisco Bay Area.  Right after the election he posted a letter on his Facebook page which has received its fair share of praise and push back. 
I like this post because its speaks to the polarities and emotional reactions going on. That there is a first impulse that most of us have to things that trigger us. That it helps to try to understand that first impulse before we act (and to understand where others are coming from). Doesn't mean we don't eventually act ... as action is so important in times of cultural shifts. But the action stands a greater chance of coming from a more inspired place, therefore hopefully being more effective in the long run.
Daniel Sheehan: Rulers of the Realm
I was born in the late 1960s so didn't personally participate in that huge wave of social change although my GenX Generation was so shaped by it. One person who was right smack in the middle of many of the landmark civil cases of that era was ...
ARTICLE CONTINUED ON BLOG ... CLICK HERE TO VIEW
---
For the full SHIFT-IT e-Zine Archives: Click Here
For the full SHIFT-IT Audio Library (mp3): Click Here

Christina Merkley
The SHIFT-IT Coach &
Process Skills Mentor


SHIFT-IT Coach, Inc. is a boutique training and coaching company specializing in visual and energetic process work for groups and individuals. Founded by Christina Merkley, pioneering Visual Facilitator and Coach, she works deeply with individuals, partners and conscious businesses to define and manifest what you really want. Christina also trains Process Professionals from across the globe in her innovative ways of working. For more information visit www.shift-it-coach.com and www.visualcoaches.com.
IN THIS ISSUE:
>>Featured Article:
Three Resources to Shift Post Election Angst
---
CONNECT WITH US:
---
BLOG ENTRIES:
Looking for more rich, SHIFT-IT content? Check out my blog for recent ramblings, resources and general interest features:
Adventures in 21st Century Messiness
Graphic Facilitation Training: Testimonial From Dr. Jude Rathburn
Summer Reads: Selig, Singer And Silver
In Your Words: Florida I.T. Professional Finds Practical Use For Energy Work
International Forum of Visual Practitioners (IFVP): My Three Top Tips for Attending the Annual Conference
Karla Kadlec: Consciousness Consultant Follows Her Intuition To Our Graphic Facilitation Training
Bruce Hostetter: On Fundamentals Of Working Visually Workshop
Actually You ARE Accomplishing A LOT!
Hannah Sanford: New Visual Coach Grad From Maryland, U.S.A.
How I Did It And How You Can Too!
Melanie Zucker: New Certified Visual Coach Graduate From Germany
Sound Modalities to Aid Your SHIFT
Speech Pathologist Lisa Dymond Makes Good Use Of Working Visually
Click here to read The SHIFT-IT Blog.
---
EZINE ARCHIVES:
Browse past issues here.
Listen to the eZine here.
---
PRODUCTS: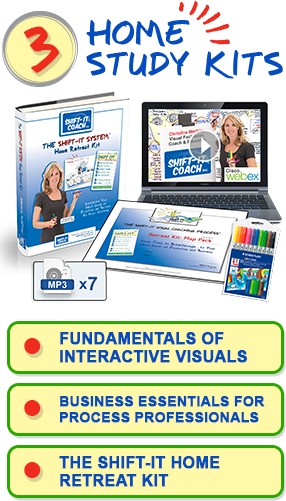 ---
Websites:
SHIFT-IT Coach, Inc
www.shift-it-coach.com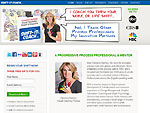 ---
---
Visual Facilitation
www.makemark.com