A NOTE FROM CHRISTINA:
Dear %$firstname$%,
Things continue to flow beautifully this season which I'm so appreciative of ... so nice to fill my days with activities and people that I really enjoy!
Various SHIFT-IT School News
I've said my 'until we meet agains' to the latest online cohort of Fundamentals of Working Visually. They did really great with sticking with the structure and step-by-step completing the program (how do you eat an elephant, one bite at a time ... gross analogy but hopefully you get the point!). Well done gang, really proud of your progress, your developments have been very impressive!



FYI, my team has just put the next online offering of this course up on the website --- it'll be offered again in the fall Oct. 3 - Dec. 14th.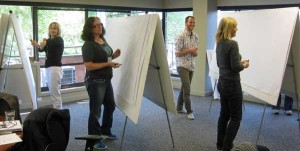 Reserve Your Place at the Wall!
If you want to get Visual Skills into your toolkit faster, then come to the in-person 3-day course offered in a few weeks (one spot still left!) or do-it-yourself via the Home Study Kit.
For those who already have the Fundamentals (through me or equivalent experience) just a reminder that the Magic Marker Retreat on June 6-7 is designed just for you!
A rare opportunity to gather in-person with fellow Visual Practitioners for an intensive professional and personal growth experience. Rocket fuel for your visual practice! FYI, we have just one spot left in this one too, so nab it quick, your visual self will be glad you did!
Congrats to Melanie Zucker, Newly Certified Visual Coach:
| | |
| --- | --- |
| A big hearty CONGRATULATIONS to Melanie Zucker from Germany. Melanie was in the 2015 cohort for Visual Coach Certification and just completed her grad requirements (she was a little delayed due to some unforeseen circumstances). | Melanie Having Fun at the Wall |
Well done Melanie on your successful completion, your work is not only logically strong but aesthetically too, and it's a real treat to have you as our second German language graduate. See Melanie's blurb below for further info and her site url.
News On My Upcoming Temporary Move:
In the last issue of this eZine I mentioned how a big ol' building is going to be built next to me this fall - impacting my ability to work from my studio (I need a quiet place to run webinars from).
Victoria's rental market is so tight that finding a tenant for my place, even with construction going on, should be relatively easy. However, finding an alternative location for myself (and JJ my teeny, well behaved Yorkie) is turning out to be trickier.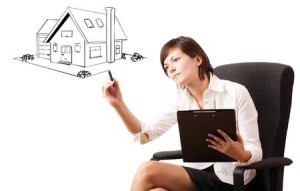 Drawing Location Options to Us
Please let us know if you have anything or know of leads in the local area or even elsewhere that might be suitable.
I can pretty much go anywhere as long as the internet is strong and conditions are suitable for a soft-top convertible and a fairweather dog.
Not opposed to stringing a few opportunities together to make it a year of adventure until its quiet enough to get back into my own digs

Theme of the Article for This Issue:
Today's article is inspired from several conversations with clients in my private coaching practice. Lately, I've fielded similar questions from several clients about 'how did YOU do it'? The 'it' being how did I make my creative-work a priority.

See article below for my responses including how I don't think of it as my 'creative' work, I think of it as my 'prime'. And how sometimes 'burning your boat' is a good thing (or having it burnt for you).

Yours in SHIFTing IT,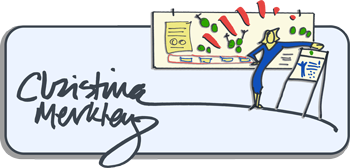 The SHIFT-IT Coach
& Process Skills Mentor
Melanie Zucker: New Certified Visual Coach Graduate From Germany
HELPED ME TO GROW MY VISUAL SKILLS AND COACHING ABILITIES IN BOTH GERMAN
AND ENGLISH, IN BOTH IN-PERSON AND VIRTUAL ENVIRONMENTS.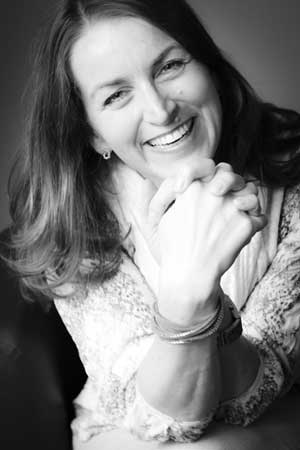 Melanie Zucker
Graphic Facilitator
& Visual Business Coach
"I have loved art and drawing my whole life - and through Christina Merkley's Visual Coach Certification programme I experienced the combination of visuals & coaching as a truly life changing journey.
Her SHIFT-IT Visual Coaching System is an extremely powerful and integrated process. I particularly like the balance between a structured framework and freedom for creativity & flexibility. This is a holistic approach to effectively work from multiple angles and often opens up completely new and unknown perspectives for the client.
After learning the basics in the Fundamentals of Working Visually, I subsequently enrolled in SHIFT-IT Online and Visual Coach Certification.
In these online courses, I appreciated the exchange with an open minded and supportive international group of participants, which was complemented with excellent course materials including session recordings and bonus videos.
Christina's generosity of sharing her knowledge, experience and tools, and her invaluable feedback straight to the point, helped me to grow my visual skills and coaching abilities in both German and English in both in-person and virtual environments. It's a great pleasure to work with her, thank you very much!"
Melanie Zucker
Graphic Facilitator & Visual Business Coach
Nuremberg, Germany
www.melaniezucker.com
SHIFT-IT School: Classes, Products & Mentoring
For Beginners Or Repeaters:
FUNDAMENTALS OF WORKING VISUALLY®
Visual Skills for Process Work with Groups and Individuals
Over 87% of your consulting, facilitation, training, teaching and coaching clients are Visual Thinkers - these powerful visual skills boost the effectiveness of how you work with groups and/or individuals. This 3 day in-person professional skills training thoroughly covers the four main ways of working visually: Studio Work, Graphic Recording, Graphic Facilitation and Graphic Coaching. Attracts attendees from across North America.
Just 20 1 Spot Left
IN-PERSON VERSION:
3 Day Intensive: June 2-4, 2016
Beautiful Victoria, British Columbia, Canada
Full Details and Online Registration
Note: Pre-requisite for Visual Coach Certification.
For Visual Keeners:
MAGIC MARKER RETREATS ®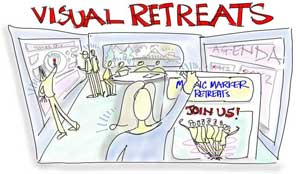 Getting your visual basics is half the equation - the other is competency and creation of a viable practice (whether you are internal or independent). This 2-day Boot Camp takes your visual practice to the next level: chock full of at-the-wall drills, project brainstorming (bring work for feedback and ideas), and identity/brand/financial coaching. Work your brain, your fingers and dissolve your resistance, all in deep community with Visual Practitioners.
Just 7 1 Spot Left
IN-PERSON:
2 Day Intensive: June 6-7, 2016
Victoria, British Columbia, Canada

Full Details and Online Registration
Note: Pre-requisite is Fundamentals of Working Visually (or equivalent experience). Each Magic Marker Retreat is a unique experience, come as many times as you like for continued inspiration and development!
For Visual Skills Grads
WORKING VISUALLY eCOMMUNITY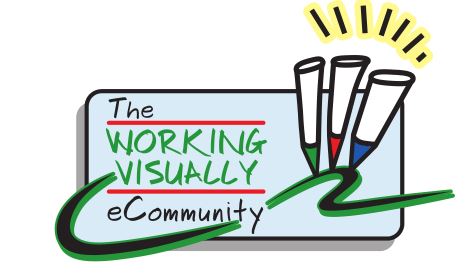 Are you a grad of one of my Visual Skills programs? If so, you qualify for access to our WORKING VISUALLY eCOMMUNITY for ongoing support. This community includes online forum filled with various topics related to working visually (media, announcements, skill development, technology, business development, inner work, etc.). Plus a monthly drop-in webinar and recording library. Dates for upcoming webinars: May 26 and June 23. Webinar time is 11-12:30 Pacific, fully recorded.
Instant Access
HOME STUDY KITS

| | |
| --- | --- |
| | Can't travel? Want your info fast? Now you can access my quality instruction via three Home Study Kits. Choose from Fundamentals of Interactive-Visuals, SHIFT-IT Home Retreat Kit and Business Essentials for Process Professionals. Also private connection available via Private Visual Skills Training (you come to me), In-House Workshops (I come to your organization or community) and Private Coaching (in-person and distance sessions). |
FEATURED ARTICLE:
HOW I DID IT AND HOW YOU CAN TOO
To Listen Or Download Mp3 Version of This Article, Click Here.
Things happen in clusters in my practice. A certain theme or focus will show up across classes and private sessions. So this article I want to share about one of those themes ... the theme of 'how did you do it' and 'how can I do it too'? The 'it' being a livelihood which is interesting, fun and sustainable.
When you are in the public eye like me (due to the nature of my work and how I market it) people make all sorts of assumptions and projections.
Some of them are accurate and some of them are not. I find I'm often having to dispel misunderstandings, so clients can understand the reality of how things have been and are in my work and life as they go about constructing their own shift.
A Perhaps Surprising Relationship to "Creativity":
Some clients have me pegged as the 'creativity' or 'artistic' gal. Which is quite different from how I view myself. They want to have a conversation about how I manage to consistently do 'creative' work (which is often something they feel they are putting off or not finding time for).

For me, creativity isn't separate ... it's 'prime' ... it's woven into my everyday work and life. I find the time because it's integral to what I literally do every day. My creativity is not some split off or separate thing. It's incorporated into what I do through the variety of my offerings and all that goes into providing them.



Stubbornly Pursue Your Authentic Interests: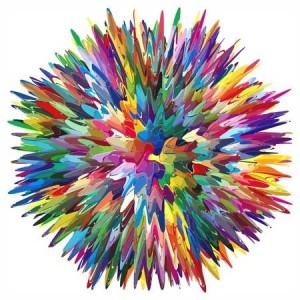 My interest in Visual Skills (which is how some of my clients find me) is just one of many interests that I have pursued over the years. Others include organizational development, strategic planning, visioning, coaching, depth psychology, trauma, consciousness, manifestation, spirituality, kundalini, energy work, healing, space and advanced technology, etc. Which taken together is a very big picture.
I've woven all of these interests into who I am and how I work. I don't think of it as 'creativity', although I suppose it is. I think of it as 'being me' ... steadfastly pursuing what authentically and genuinely interests me.
I'm just kind of stubborn I guess about going after what attracts me and blending it into my work and life as I go.
Trust Your Own Instincts:
Some of my interests have become quite vogue in recent years (visuals skills and also some of the consciousness and spirituality stuff). This higher level of receptivity and interest by others hasn't always the case.
I started poking into these topics decades ago, back when they weren't as well known and I had to suffer the 'giggle factor' or worse from others.
People who see my work and brand now (after so many years) sometimes have no idea of the ...
ARTICLE CONTINUED ON BLOG ... CLICK HERE TO VIEW
---
For the full SHIFT-IT e-Zine Archives: Click Here
For the full SHIFT-IT Audio Library (mp3): Click Here


Christina Merkley
The SHIFT-IT Coach &
Process Skills Mentor

SHIFT-IT Coach, Inc. is a boutique training and coaching company specializing in visual and energetic process work for groups and individuals. Founded by Christina Merkley, pioneering Visual Facilitator and Coach, she works deeply with individuals, partners and conscious businesses to define and manifest what you really want. Christina also trains Process Professionals from across the globe in her innovative ways of working. For more information visit www.shift-it-coach.com and www.visualcoaches.com.
IN THIS ISSUE:
>>Featured Article:
How I Did It And How You Can Too
---
CONNECT WITH US:
---
BLOG ENTRIES:
Looking for more rich, SHIFT-IT content? Check out my blog for recent ramblings, resources and general interest features:
Sound Modalities to Aid Your SHIFT
Graphic Facilitation Training In Canada: Early Bird Ends Monday
Graphic Recorders: How To Build a Thriving Practice
Do You Need To Bio Hack Your Life?!
Visual Coach Certification Enhancements
Carolyn Ellis In Toronto Transforms Her Business (And Life) By Working Visually
Click here to read The SHIFT-IT Blog.
---
EZINE ARCHIVES:
Browse past issues here.
Listen to the eZine here.


---
PRODUCTS: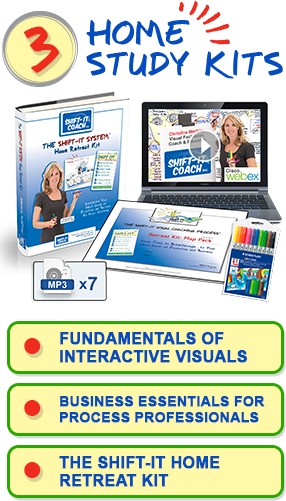 ---
Websites:
SHIFT-IT Coach, Inc
www.shift-it-coach.com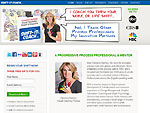 ---
---
Visual Facilitation
www.makemark.com