A NOTE FROM CHRISTINA:

Things are whipping along this spring season!
We launched the 2015 Cohort of Visual Coach Certification these last few weeks. Another wonderful cohort to guide through the ins and outs of adding Visual Coaching, and my SHIFT-IT System®, to their process toolkits.

This year's cohort attracts participants from Canada, United States, South Africa, Germany and China --- an international crew! Their journey begins with training webinars then a batch of client work where they apply their visual skills in their own coaching practices. Then they'll swing back for testing and a final exam process near the end of the year.
It's an intensive, growth provoking and FUN journey with transformation not only for the coaches but for their clients too. Technology, particularly the use of templates, digital tablets and web conferencing has made a BIG impact on my own visual coaching - so it's fun to share the changes my practice has been going through to help lessen the learning curve for these visual-coaches-in-training.
As Visual Coaching is so on my brain, I've written this issue's article on 'The Riches of Satisfaction Interrupted' ... as dissatisfaction is the state that many clients enter into coaching with. Their satisfaction has been interrupted in some way - either subtly or dramatically ... and they have chosen coaching, particularly visual coaching, as a way to shift that dissatisfaction.
May you mine the riches of your own dissatisfaction ... and SHIFT your world (and in the process our world-at-large) to a better feeling place!
Yours in SHIFTing IT,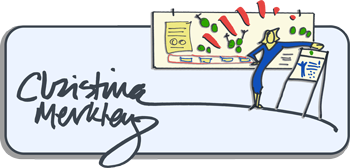 The SHIFT-IT Coach and Graphic Facilitation Mentor
IN YOUR WORDS: CAITLIN ELLSWORTH
I CREDIT SHIFT-IT ONLINE WITH THE INITIATION OF THIS
TRANSFORMATION IN MY LIFE AND RESET
OF MY SPIRITUAL PATH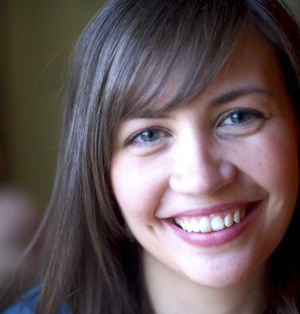 Caitlin Ellsworth
Graphic Facilitator / Recorder
"I want to say a huge thank you. I took your winter 2013 SHIFT-IT Online, during a challenging time in my career and life. It was exactly the experience I needed to get clearer about the life I desire, learn tools to create and attract what I want, and build a reservoir of inner resilience and joy.
Two years later, I'm now Deputy Director at a nonprofit with a mission I care about deeply, working with a dear and like-minded friend and mentor, and I teach yoga in my "free" time. I have more energy and time to enjoy myself, my family, my husband, and my friends.
Some of these changes were immediate, some have evolved over the last two years, but I credit SHIFT-IT Online with the initiation of this transformation in my life and reset of my spiritual path.
I hope to one day be able to share these tools with others by becoming one of your Certified Visual Coaches! So, many, many thanks to you for creating and sharing this awesome program."
Caitlin Ellsworth
Non Profit Deputy Director
Washington, D.C. U.S.A.
SHIFT-IT SCHOOL: UPCOMING COURSES


For Process Professionals and Creatives
FUNDAMENTALS OF INTERACTIVE-VISUALS®
Visual Skills for Process Work with Groups and Individuals

This professional skills training (in beautiful Victoria, British Columbia, Canada) thoroughly covers the four main ways of working visually: Studio Work, Graphic Recording, Graphic Facilitation and Graphic Coaching. Over 87% of your consulting, facilitation, training, teaching, counseling and coaching clients are Visual Thinkers - these powerful visual skills boost the effectiveness of how you work with groups and/or individuals. Also great for Illustrators, Designers, Artists and other creatives who want to expand their skills into new zones. FYI, you DO NOT have to be an artist or even consider yourself particularly artistic to do functional visual work. There is range for everyone who is interested to apply these techniques for greater efficiency, clarity and fun in your work!
***EARLY BIRD ENDS THIS MONDAY***
3 Days In-person: June 4-6, 2015 * Just 20 12 Spots Left
Beautiful Victoria, British Columbia, Canada
Full Details and Online Registration
Note: Pre-requisite for Visual Coach Certification. FYI, we also have a Home Study Version of this course available at any time.
For Visual Keeners:
MAGIC MARKER RETREATS ®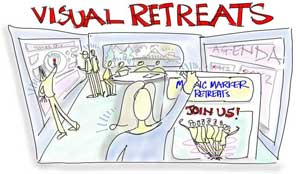 Getting your visual basics is half the equation - the other is competency and creation of a viable practice (whether you are internal or independent). This 2-day Boot Camp takes your visual practice to the next level: chock full of at-the-wall drills, project brainstorming (bring work for feedback and ideas), and identity/brand/financial coaching. Work your brain, your fingers and dissolve your resistance, all in deep community with Visual Practitioners.
June 8-9, 2015
Victoria, British Columbia, Canada
* Sold Out * write [email protected] to be added to wait list
Full Details and Online Registration
Note: Pre-requisite is Fundamentals of Interactive-Visuals (or equivalent experience).
FEATURED ARTICLE:
THE RICHES OF SATISFACTION INTERRUPTED
To Listen Or Download Mp3 Version of This Article, Click Here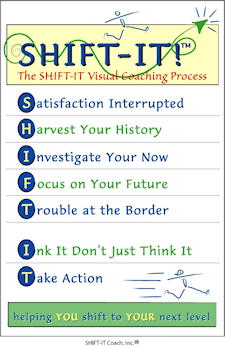 Business and Life Coaching are offerings in my suite of services. I work mostly with Process Professionals (either internal within organizations and/or with external solo practices) and also progressive business owners and managers of various sorts. And I use a whole range of left-brain and right-brain approaches with my clients.
Having coached for the last 15 years, I've gotten VERY comfortable with clients entering coaching with various degrees of dissatisfaction, discomfort and pain.
So comfortable in fact, that I named the first step of my SHIFT-IT System® after it: Satisfaction Interrupted.
And, through my Visual Coach Certification, I guide coaches, therapists, counselors and other helping professionals who work with individuals to get comfy with this initial dissatisfaction too.
To recognize the inherent riches that lay on the other side of the pain just waiting to be uncovered and polished to a bright sheen.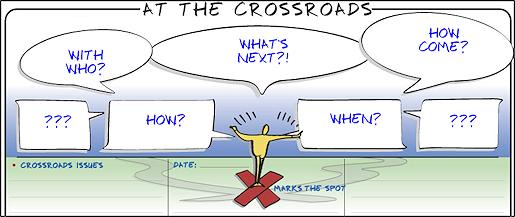 The Vulnerability of Entering a Coaching Alliance:


Entering a coaching alliance with a chosen coach can be vulnerable. You are 'at a crossroads' and have taken the courageous step of admitting that something, or multiple things, are currently out of whack and have sought assistance to SHIFT-IT.

With Visual Coaching this is taken even a step further, as one's thoughts and feelings are LITERALLY made tangible and visible! And stare back at you demanding your acknowledgment rather than bypass.

I have great compassion for this vulnerability, having stood at various crossroads in my own life, and having been in the caldron of SHIFT-IT many, many times. And my own clients have taught me (as well as the clients of the coaches in our program) just how resilient the human spirit is and how remarkable dissatisfaction can be in improving things, if we learn to effectively harness its massive energy rather than be pummeled by it.

Pain As a Wake Up Call:
Human beings have remarkable sensory abilities. And, if we don't recognize the softer, more subtle signals when they first present ... the volume is steadily turned up until we do take notice. Some people are finely attuned to emotional and other signs around them and it doesn't take much for them to note a change in their status quo and react with appropriate action. Others ... well, we ...

ARTICLE CONTINUED ON BLOG ... CLICK HERE TO VIEW
---
For the full SHIFT-IT e-Zine Archives: Click Here
For the full SHIFT-IT Audio Library (mp3): Click Here
Christina Merkley
The SHIFT-IT Coach &
Interactive-Visuals Mentor

SHIFT-IT Coach, Inc. is a boutique training and coaching company specializing in visual process work for groups and individuals. Founded by Christina Merkley, pioneering Visual Facilitator and Coach, we work deeply with individuals, partners and conscious businesses to define and manifest what you really want. We also train Process Professionals from across the globe in our innovative ways of working. For more information visit www.shift-it-coach.com and www.visualcoaches.com.
IN THIS ISSUE:
>>Featured Article:
The Riches of Satisfaction Interrupted
---
CONNECT WITH US:
---
BLOG ENTRIES:
Looking for more rich, SHIFT-IT content? Check out my blog for recent ramblings, resources and general interest features:
Graphic Facilitation Training in Canada: Early Bird Ends Monday
Visual Coaching Tools: 3 Examples Plus Other Goodies
Christina Merkley Bio: Right Brain Journey
Visual Coaching 2015 Certification: Final Week to Apply
Finding Vivian Maier: Fascinating Creative Journey Even After Death
Heather Martinez: Visual Practitioner Story
International Forum of Visual Practitioners: My Recent Reflection Article
Christina's Left-Brain Journey to Date
Click here to read The SHIFT-IT Blog.
---
EZINE ARCHIVES:
Browse past issues here.
Listen to the ezine here.


---
PRODUCTS: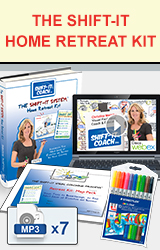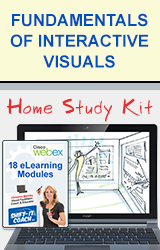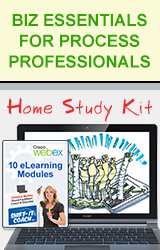 ---
Our Websites:
---
---